Receiving gifts is fun, but it feels really good to give! Whether you're shopping for people on your holiday list, shopping for birthdays or anniversaries, or just looking for something unique for a special person, Global Gifts is the place to find a gift that truly does give back. The following products support important causes around the world with proceeds going to artisans and non-profits. Shop for a cause that matters to you and give back!
1. FOR THE DOG LOVER - Socks That Help Dogs
By purchasing a pair of these puppies US animal shelters are provided with funds to extend care for animals in need. Each year in the US, 2 million healthy adoptable animals are put down. These funds help shelters spay and neuter animals to prevent overpopulation and provide basic needs to care for the puppies until they find their forever home. (Pairs well with a new furry friend from your local animal shelter!) In addition, by purchasing these dog lover socks you're supporting organic cotton farmers in India by helping to provide employment and a sustainable income.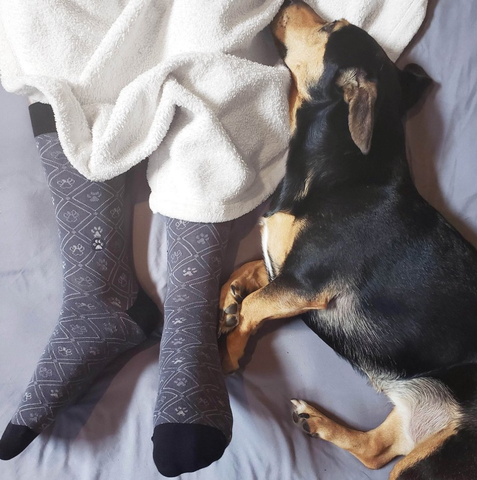 2. FOR THE FEMINIST - Feminist Necklace and Cuff
Brilliant art is born when women are supporting women! These beautiful handcrafted pieces come from India, where it is often discouraged for women to work outside of the home. These feminist jewelry pieces empower women to gain independence by earning a living wage. The resilient women artisans also receive health insurance, educational scholarships, and business training. These intricate jewelry pieces combine local traditions with modern trends.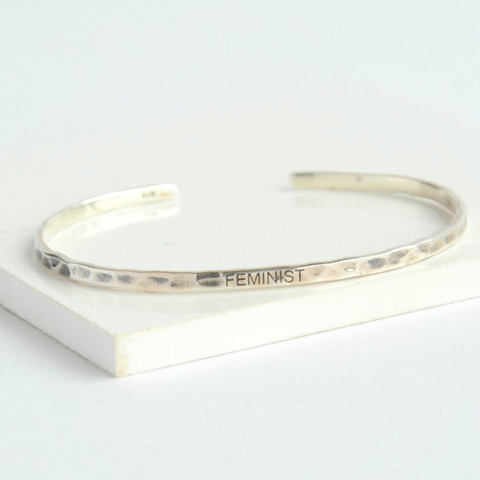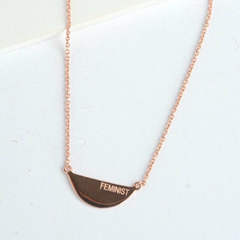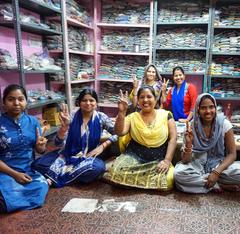 3. FOR THE SILLY ONE - Animal Hat and Scarf
Warm up in these adorable animal knits from the Andes! With matching hats and scarves for kids and kids-at-heart, you're sure to find your spirit animal. The exceptional knitters behind the talent are a group of women who have limited job opportunities to support their families. Thanks to fair trade, they are able to work from their home villages at their own convenience so that they can participate in local traditions and customs.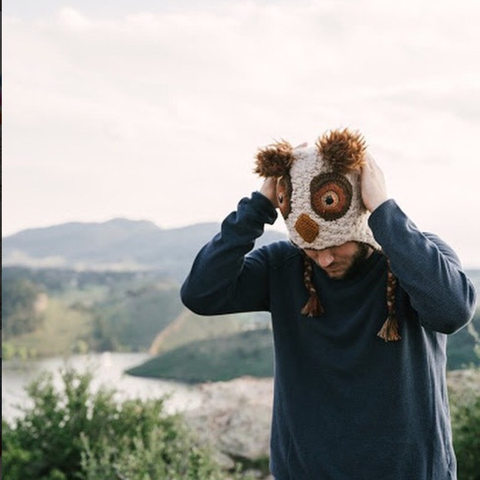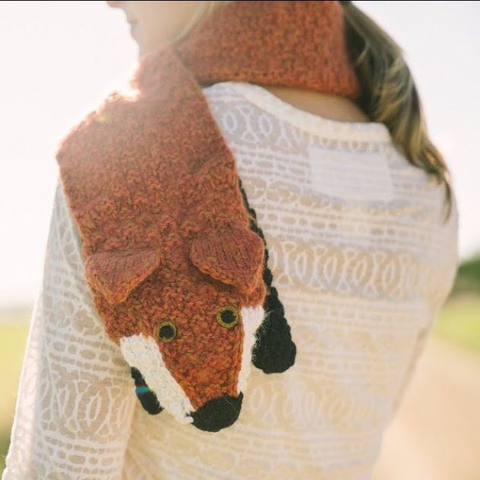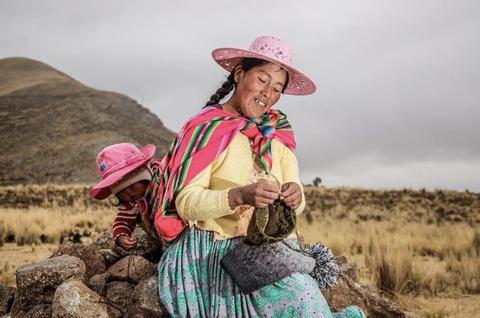 4. FOR THE FARM-TO-TABLE HOST/HOSTESS - Shovel & Pitchfork Stainless Steel Salad Servers
Don't be deceived – while they do grab up veggies, these aren't for the garden! This shovel and pitchfork from Moradabad, India make a great team when it comes to your holiday hosting duties. Throw them into your salad bowl for an extra organic feel. Made of stainless steel, these are sure to be treasured for years to come.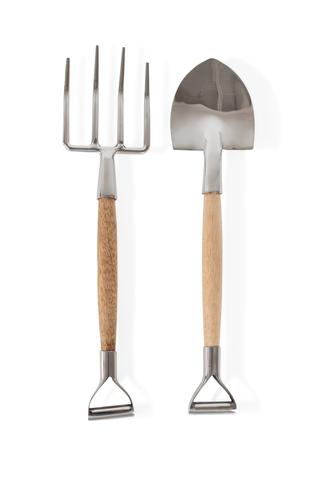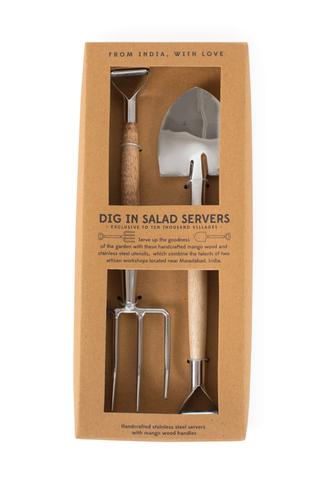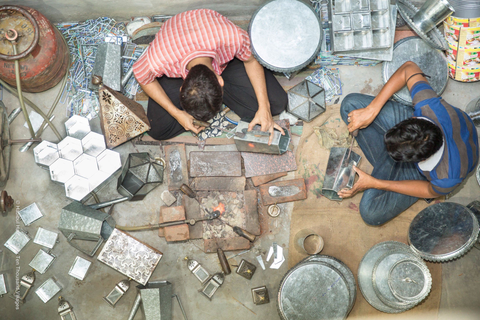 5. FOR THE PEACEMAKER - Meaning of Peace Ceramic Wall Art
Welcome any and all who come to your home this holiday season with this piece made by Hebron Glass located in the historic city of Hebron in the West Bank. This ceramic wall art features the word peace in seven different languages. As the sign says: It does not mean to be in a place where there is no noise, trouble or hard work. It means to be in the midst of those things and still be calm in your heart. (Let's be honest – we all need one of these displayed in our homes when the whole family comes over for the holidays.)
When you purchase this item, your're supporting a family business that has been around since 1890! Purchases also provide opportunity for artisans to earn a sustainable income in a safe working environment.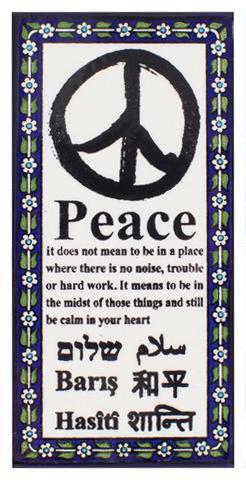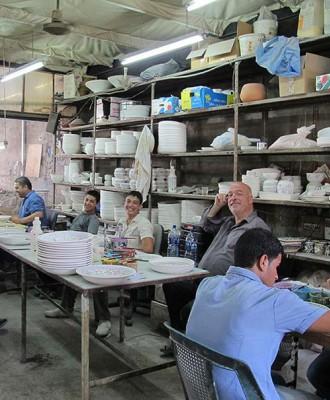 6. FOR THE SCENT-SATIONALIST - White Pine Scented Candle
These decadent scented candles are made by young moms in Chicago who are learning job skills for a brighter future. Scented with earthy cool pine and blended with a touch of sea salt and evergreen, this candle will your home will be filled with a luxurious scent perfect for the holiday season.
Many of the young women who work at Bright Endeavors live in low-income communities without access to quality education or job opportunities. Under these circumstances, the barriers to an empowered life filled with hope and opportunity can be overwhelming.Through its paid 16-week job training program, Bright Endeavors provides the guidance and job skills young moms need to secure quality employment and begin working toward professional success. Your purchase creates training and employment for at-risk moms and helps illuminate the path toward a brighter future.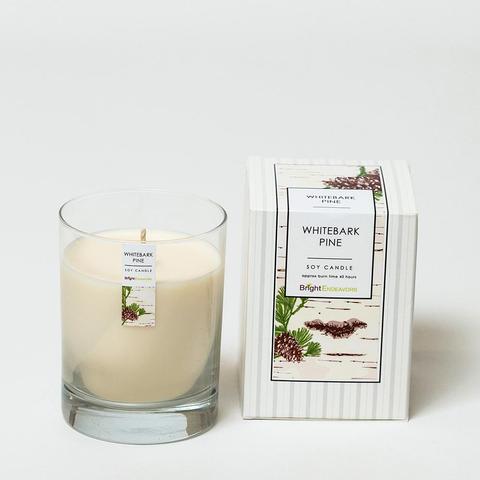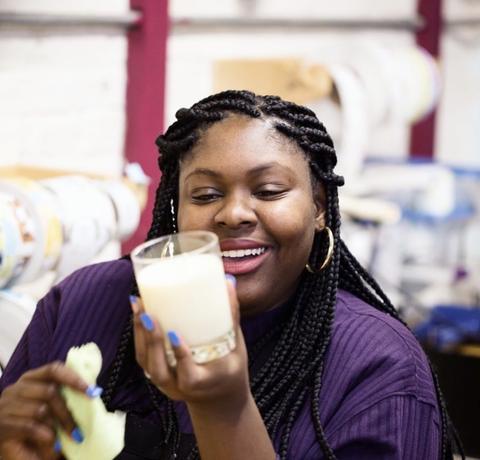 7. FOR THE FREE SPIRIT - Real Butterfly Wing Jewelry
This beautiful sterling silver butterfly wing jewelry makes an especially unique gift for that free spirited nature loving woman on your gift list. Each piece features real butterfly wings. No two pieces are identical, but each equally stunning!
Your butterfly jewelry purchase helps support the Shipibo Indigenous community, located in the Amazon Jungle along the banks of Huallaga River. Some of the most impoverished areas of Peru are located in the Amazon jungle. The artisans are paid a real living wage and are able to make well over the national minimum. They also receive other incentives, such as a shared % bonus at the end of the year, paid sick and vacation time and any overtime is paid time and half. The butterflies have become a very important income generating resource to the Shipibo tribe and a means to safely maintaining their traditional way of life in the jungle.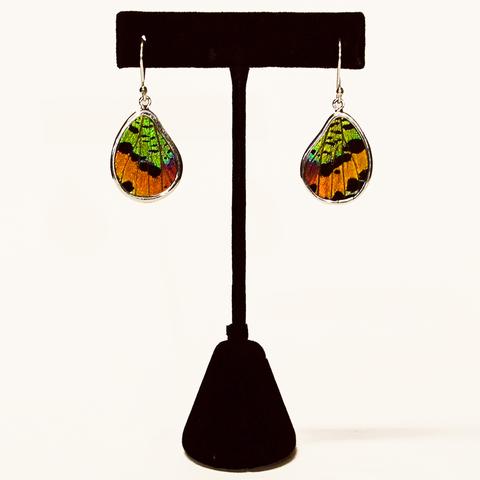 8. The Humanitarian
This is the perfect gift for the special woman in your life. In partnership with three of the world's most impactful organizations, this boxed women's sock collection supports the fight against malaria, protects the world's oceans, and plants 10 trees in Uganda. This box of socks not only helps three humanitarian groups, but also the organic cotton farmers in India and Global Gifts, a non-profit fair trade store. Now that's IMPACT shopping at its finest!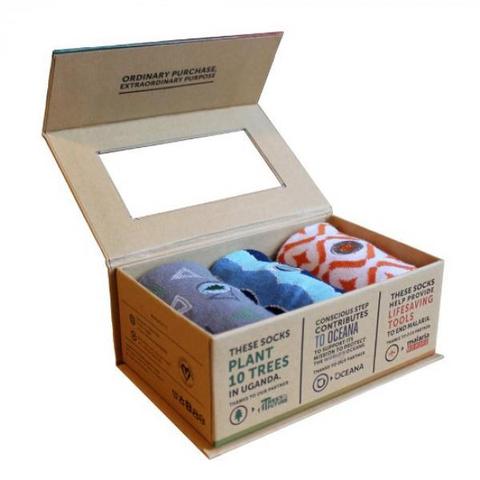 Special Thanks To:
Ten Thousand Villages
Andes Gifts
Conscious Step
Fair Anita