Our fair trade subscriptions are now hosted on our Global Gifts Subscriptions website. This allows us to offer recurring payments so your monthly subscriptions are hassle-free!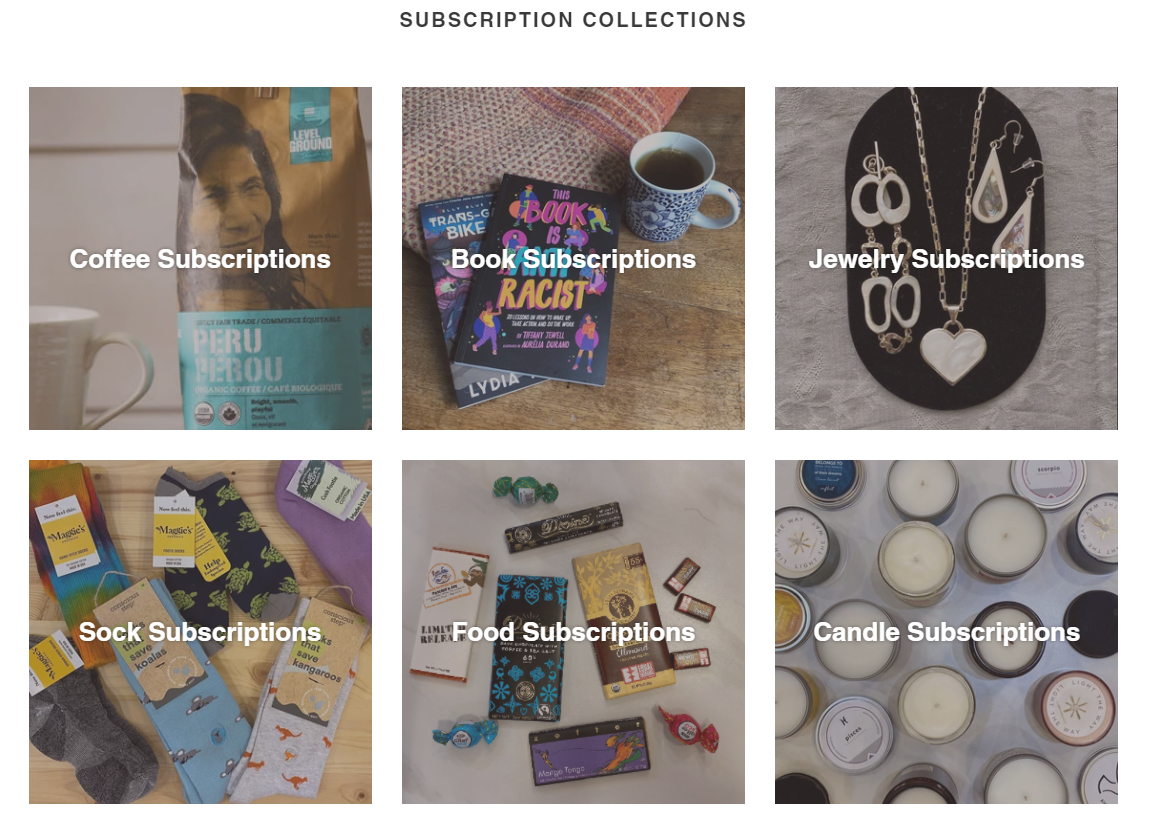 HOW IT WORKS
1. PICK YOUR SUBSCRIPTION
We offer coffee, olive oil, jewelry, socks, and book subscriptions! 
2. SELECT YOUR DELIVERY METHOD
Choose from delivery or pickup options at your local Global Gifts store. Choose pickup to save on shipping.
3. RECEIVE YOUR FAIR TRADE GOODS!
We ship our subscriptions within 2 business days of receiving your order. Subscriptions automatically renew on the same day the next month.
You will receive a notification when your subscription is ready for pickup, or receive your subscription to your door if you choose delivery.
*You can modify your subscription in the customer portal of our subscriptions site at any time.*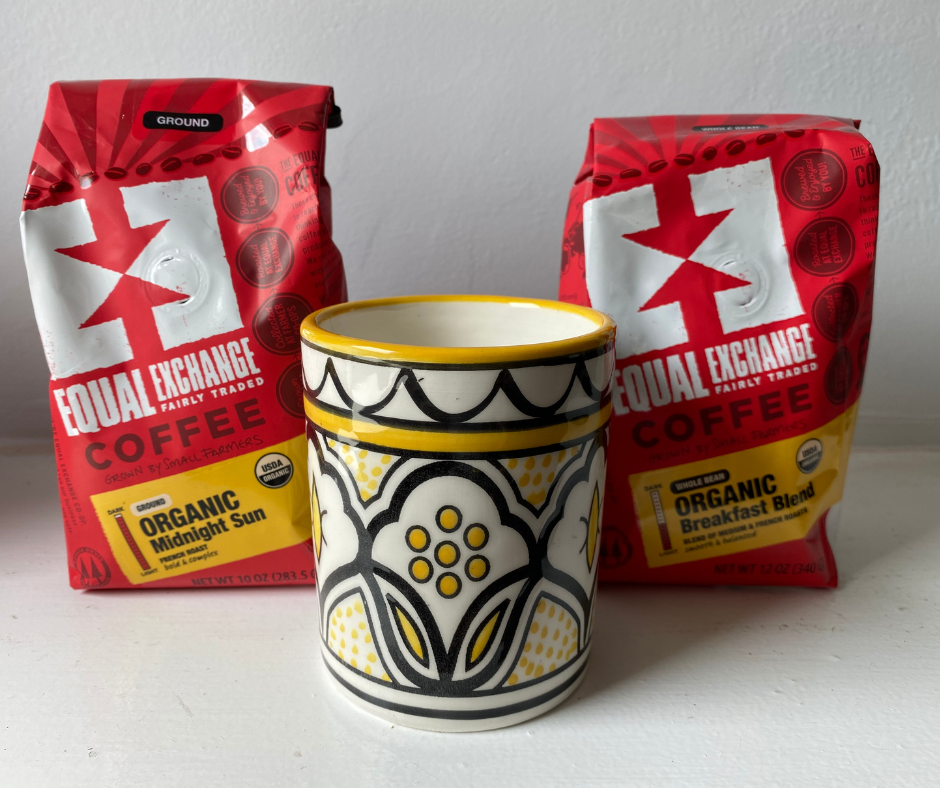 WHY CHOOSE FAIR TRADE?
The short version: child labor is prohibited, discrimination is prohibited, safe conditions are a priority, and of course, the wages farmers and artisans receive are fair! 
Take coffee, for example:
A hugely important aspect of Fair Trade coffee is the Fair Trade Minimum Price. This price is determined by a global benchmark on production costs, and was last set in 2011 at $1.40 per pound, or $1.70 for organic certified coffee. When the regular market prices drop below this fair trade price, farmers can be assured that they can still cover their costs. 
We've written a whole blog post about the differences between regular coffee supply chains and fair trade coffee, if you want the long version. 
In addition to receiving a livable wage, coffee farmers who work with Fair Trade distributors often have access to further education about human rights, safety, and business to foster independence.
The same is true about most of our fair trade vendors whether they sell coffee, tea, chocolate, apparel, or other artisan gifts!
By purchasing Fair Trade, you're contributing to a fairer world in which farmers and artisans receive a livable wage for the immense work put into our favorite products.