This is the first in the series of Tenets of Fair Trade, where our Global Gifts Board Members share about the tenets that are nearest and dearest to their hearts.
First up is tenet #10 - Respect the Environment. This blog was written by Meredith Jones.
---
Buying fair trade is a simple way to put environmental concerns into action. As a member of the Fair Trade Federation, Global Gifts works with ethical brands that share our passion for protecting the environment and preserving earth's limited natural resources. Many of the handmade products we sell are made from recycled and upcycled materials that would otherwise go to waste.
The artisans who create these items endeavor to minimize the impact of their waste streams on the environment by utilizing production technologies that seek to reduce energy consumption and, where possible, use renewable energy technologies that minimize greenhouse gas emissions.
As a buyer of fair trade products, Global Gifts prioritizes the purchase of products made from raw materials that originate from sustainably managed sources.
A central tenet of fair trade is the principal of offering current generations the ability to meet their needs without compromising the ability of future generations to meet their own needs. Producers of fair trade certified consumable products minimize their environmental impacts, and therefore ensure the continued productivity of their land, by using organic or low pesticide production methods wherever possible.
For packaging and shipping, the artisans we purchase from use recycled and/or easily biodegradable materials for packing to the extent possible, and goods are shipped by sea wherever possible.
The staff and volunteers and Global Gifts enjoy the additional connection to fair trade artisans that comes with unpacking new merchandise because it is frequently packed with newspaper and other repurposed paper goods from the area where the products were produced.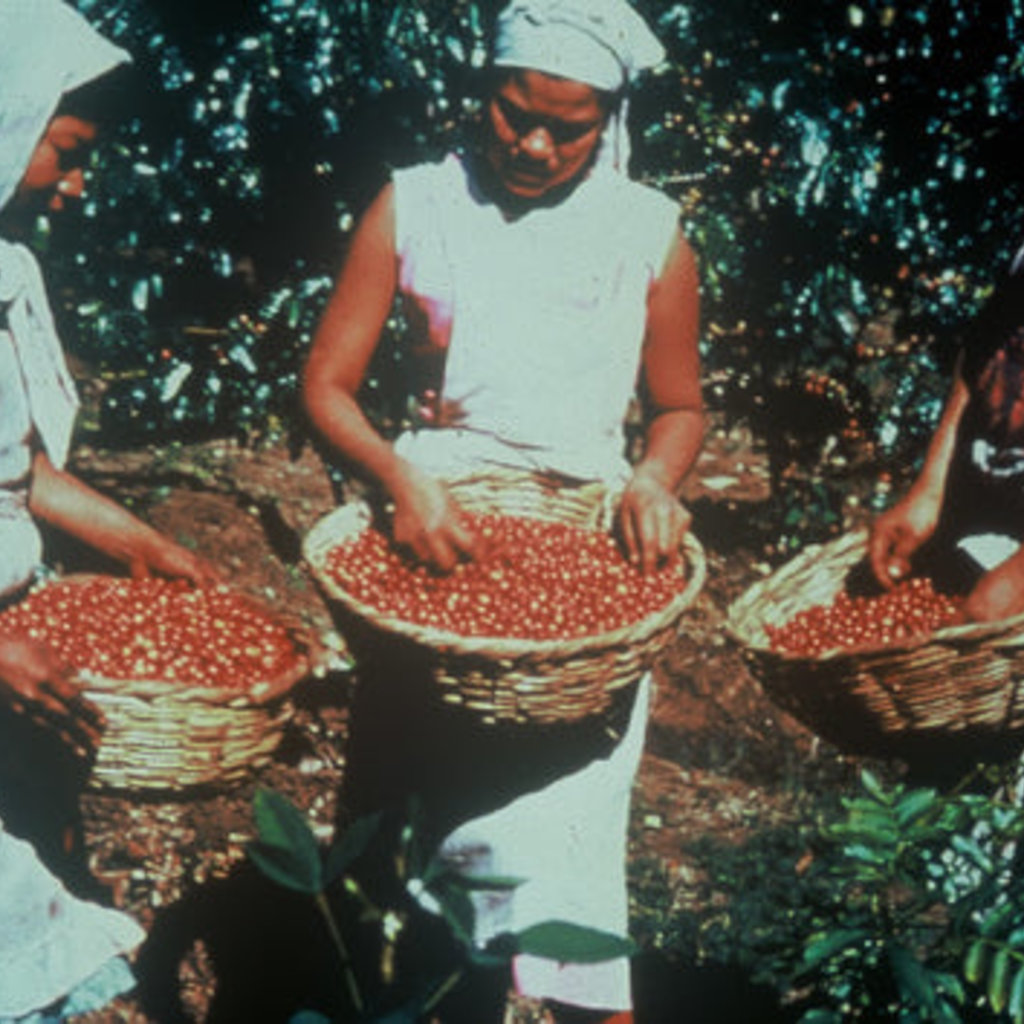 ---
Sources:
They seek to minimize the impact of their waste stream on the environment. Fair Trade agricultural commodity producers minimize their environmental impacts, by using organic or low pesticide use production methods wherever possible. Buyers and importers of Fair Trade products give priority to buying products made from raw materials that originate from sustainably managed sources, and have the least overall impact on the environment. All organizations use recycled or easily biodegradable materials for packing to the extent possible, and goods are dispatched by sea wherever possible. (WFTO)
Fair trade seeks to offer current generations the ability to meet their needs without compromising the ability of future generations to meet their own needs. Members actively consider the implications of their decisions on the environment and promote the responsible stewardship of resources. Members reduce, reuse, reclaim, recycle, and regenerate materials wherever possible. They encourage environmentally sustainable practices throughout the entire trading chain. (FTF)