This month, our team at Bloomington had a chance to recognize an outstanding volunteer and they nominated Kathleen!
Here's why: 
We cannot say enough good things about Kathleen - she is an absolute superstar. Despite only working in the Bloomington store for about 5 months, it feels like she's been with us forever! She is an important and valued part of our community.
We are so grateful for all the hours and hard work she has invested in making our store environment even more positive and welcoming to both customers and volunteers. She is a friend to everyone and assists customers with genuine care and interest. Even during challenging days we can't help but smile when Kathleen is around!
Kathleen also has a passion for human rights both here and abroad, which is a valuable asset to the team so that we stay focused on the most important part of what we do. We have found not only a dependable volunteer who is passionate about fair trade, we have also found a friend who we are so grateful to see regularly!
Kathleen - Thank you so much for everything you do and for just being your awesome self! We love you!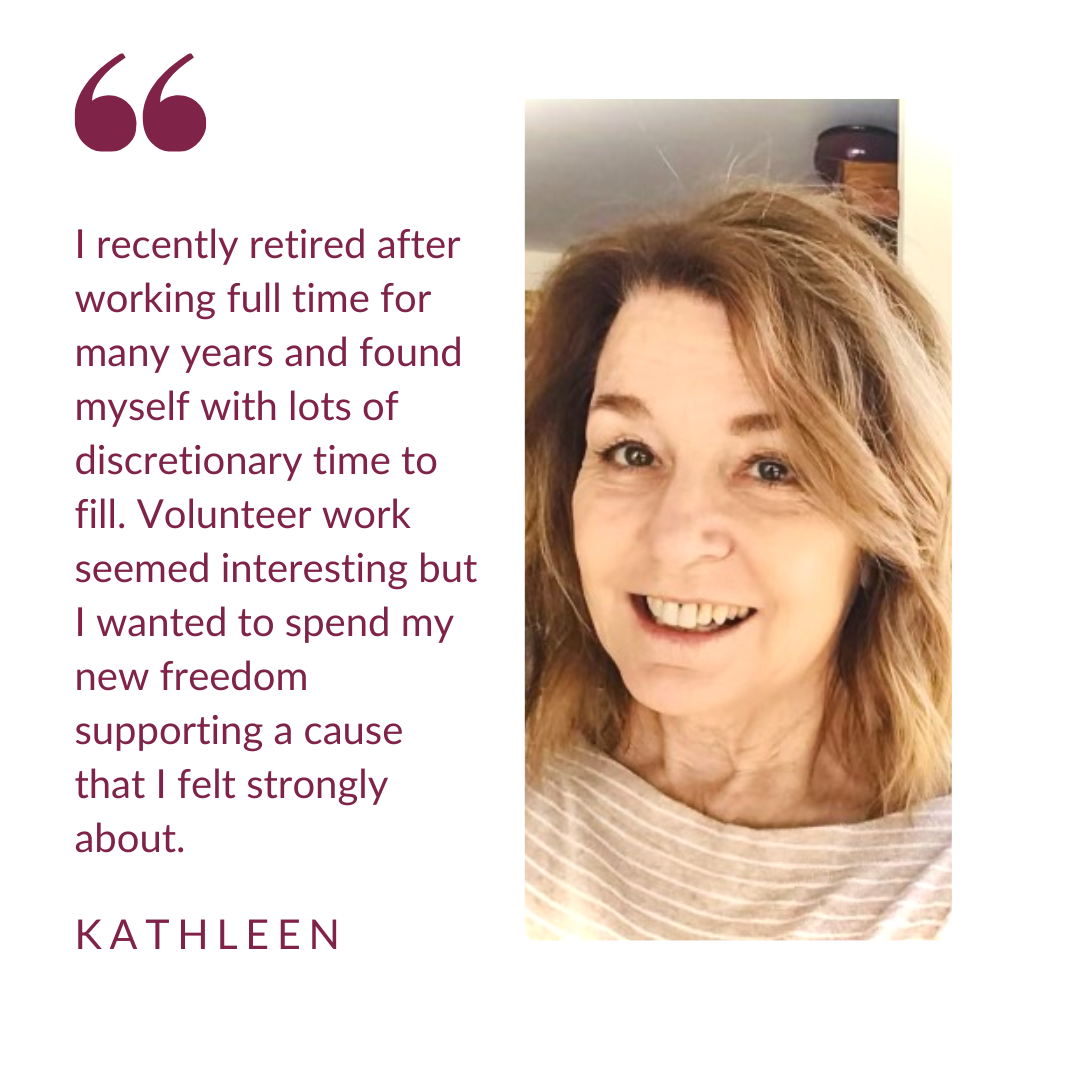 We got to talk to Kathleen about her experience as a volunteer. Here's what she had to say.
What inspired you to begin volunteering at Global Gifts?
I recently retired after working full time for many years and found myself with lots of discretionary time to fill. Volunteer work seemed interesting but I wanted to spend my new freedom supporting a cause that I felt strongly about. My youngest daughter is from Guatemala - it's a beautiful country and the people are strong and resilient but face overwhelming oppression and violence. Volunteering to support Fair Trade there and in other countries felt like a small step I could take to honor her birthplace.
What is your favorite thing about Fair Trade and/or Global Gifts?
I am so impressed by the commitment of the management and staff to developing a climate in the store that is consistent with their values of social justice and equity. I think that climate is why people often say how much they love the store.
What is your favorite Fair Trade product or artisan group?
Mayan Hands is my favorite artisan group. The pine needle baskets in particular are beautiful - strong and colorful with beautiful patterns.
Do you have a favorite country where Fair Trade products are sourced and represented in our stores?
Obviously, Guatemala is my favorite country but I am also drawn to items from India. I lived in New Delhi for a few years as a child and the recycled sari products remind me of the gorgeous fabrics at the open markets there.
Any advice for new volunteers?
Dive in and enjoy it! It seems every time I make a mistake someone will say, "Oh, that happens to everyone," which can't possibly be true but does create a very forgiving and fun environment to be in.
Feel inspired to join our team?
We always need volunteers and we'd love to have you! You can submit an application online here.