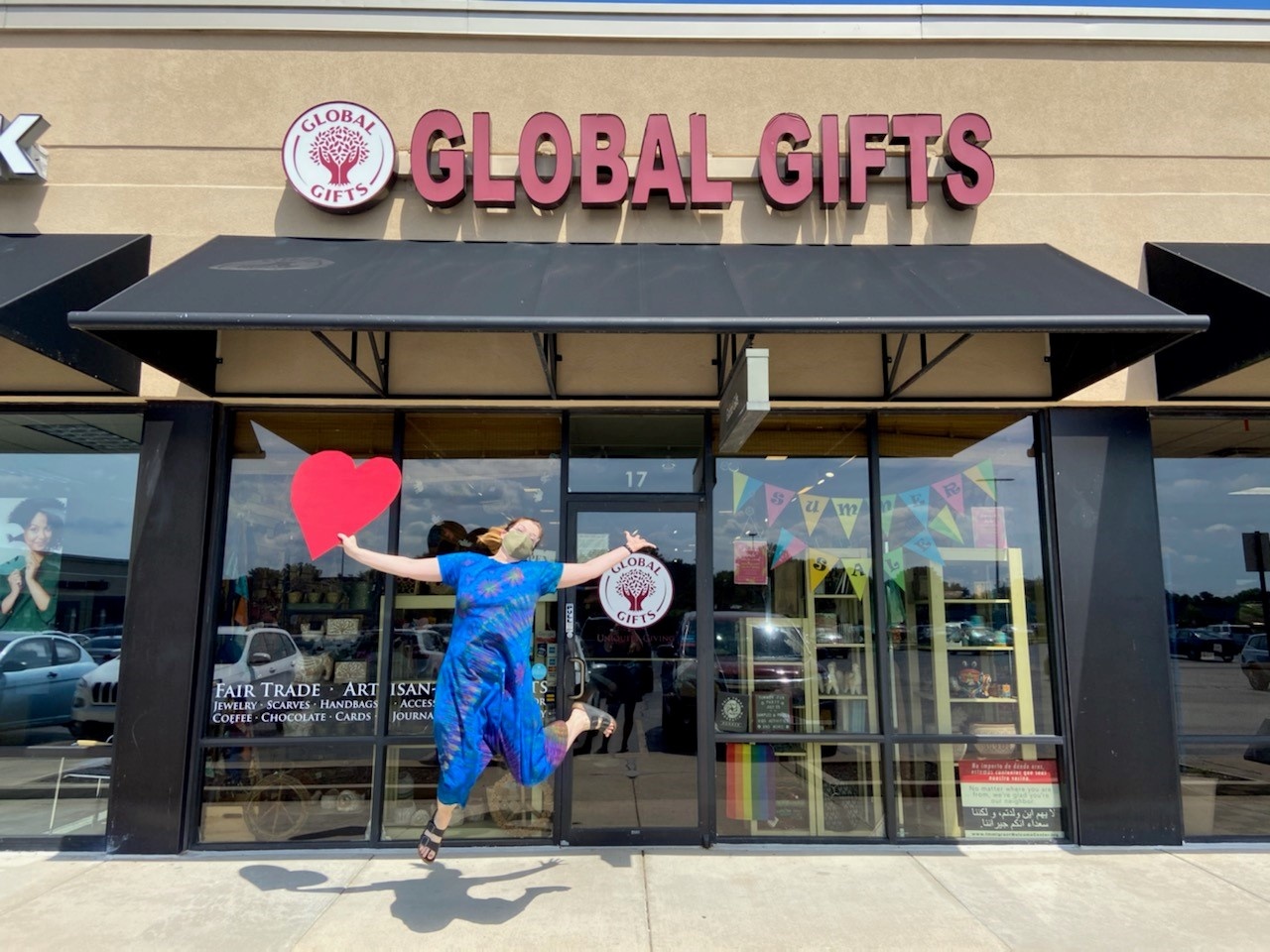 Kinsey, the store manager at our Nora Plaza location, LOVES, her volunteers!
Volunteering at Global Gifts is a fun and rewarding experience that helps spread the mission of fair trade in our community... and beyond! As a nonprofit organization, we rely on the dedication and talent of volunteers - assisting customers, stocking shelves, creating displays, attending offsite events, and more. No matter what your strengths are, we have a place for you at Global Gifts!
Download our volunteer application
FREQUENTLY ASKED QUESTIONS
How much time is required of volunteers?
Volunteers are required to complete 2 shifts each month, each 4-5 hours long, though you are welcome to complete more than 2 shifts. Our Volunteer Coordinators create monthly schedules which means you can easily update your availability. 
We request all volunteers commit to volunteering for a minimum of 3 months.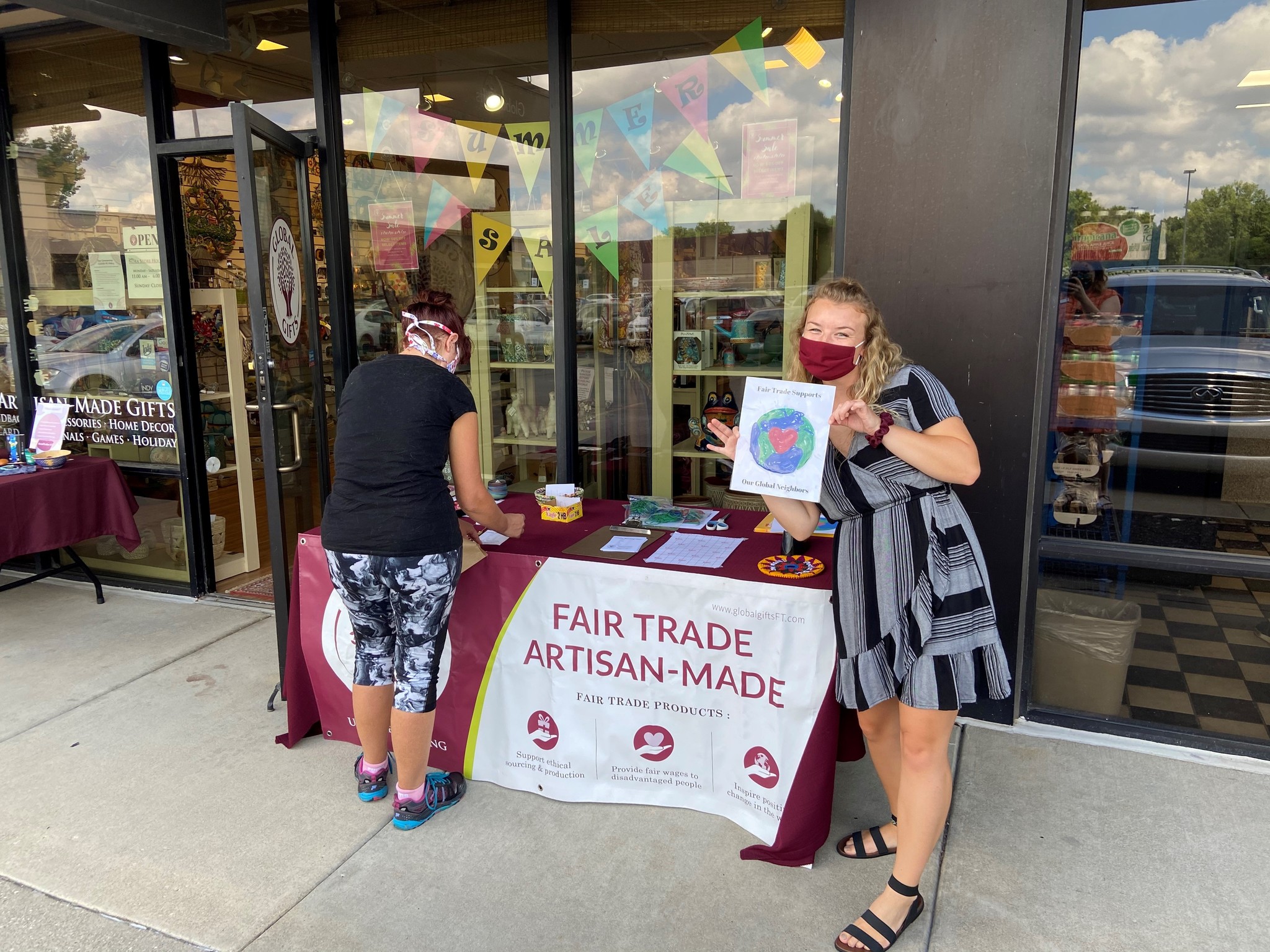 Morgan, an intern at our Nora Plaza location, working at Summer Fun party.
What training is provided?
You will be required to attend an in-store orientation for training. Additionally, you will always volunteer alongside a Key Volunteer or Global Gifts staff member who can provide assistance and ongoing training. 
What is Fair Trade?
Fair Trade is a movement to reduce poverty, create safe and equitable working conditions, and provide fair wages to disadvantaged producers around the world. Unlike traditional production and labor models, fair trade is based on dialogue, transparency, and respect between the people who create products and those who purchase and distribute them. 
Learn More: What is Fair Trade?
How long has Global Gifts been operating?
Since 1988! You can read more about our stores and our mission here: About Global Gifts.               
Cha'Noah, an intern at our Short North location, modeling one of our face masks and rings for a social media campaign.

</div>