Have you seen our new line of quilled-paper greeting cards?
Exquisite!
The fair trade organization that produces them, Quilling Card, opened the doors to their first factory in Ho Chi Minh City, Vietnam, in May of 2015. They expect to employ over 300 locals by the end of 2016.
As a result of their quick success, Quilling Card has also been able to establish a Cottage Industry in Vietnam. Societal aid for those with disabilities is not the same as it is in the US, and often leaves people out of work and help. Quilling Card set up a program where these members of the community can pick up supplies and complete work in their home, on their own time. They are paid per piece finished, and are able to contribute and create beautiful work they otherwise would not have the chance to.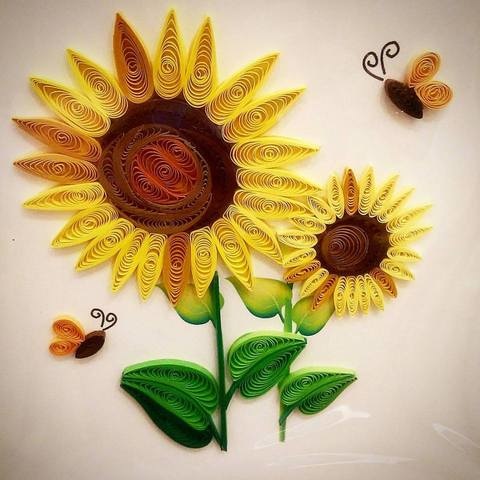 So what, exactly, is quilling?
It's the art of rolled, shaped, and glued paper that results in creating a unified, decorative design. The name "quilling" is thought to come from the origin of the art; birds' feathers, or quills, were used to coil the strips of paper around.
The art of quilling has been around for centuries, with a remarkably varied historical background spanning across continents. The birth of quilling is a bit unclear, with opinions regarding this differing depending on the source. Popular opinion suggests that it was first seen in ancient Egypt, where certain filigree-type art inspired more modern quilling years later.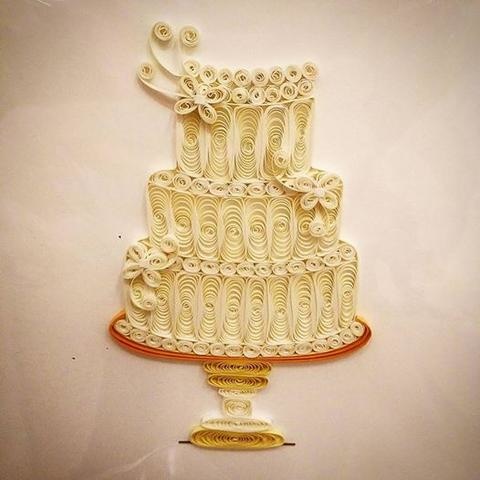 Quilling as an art form has persevered through time, most notably making its mark throughout the eastern world. During the Renaissance, nuns and monks would roll gold-gilded paper trimmed from books to adorn religious objects, mimicking costly gold filigree. In later years, quilling continued to be practiced throughout Europe as it caught on as a leisurely activity for affluent women who would adorn objects such as picture frames, baskets, and jewelry boxes.
Today, quilling is resurfacing again as a more accessible and affordable hobby for people of every age and background.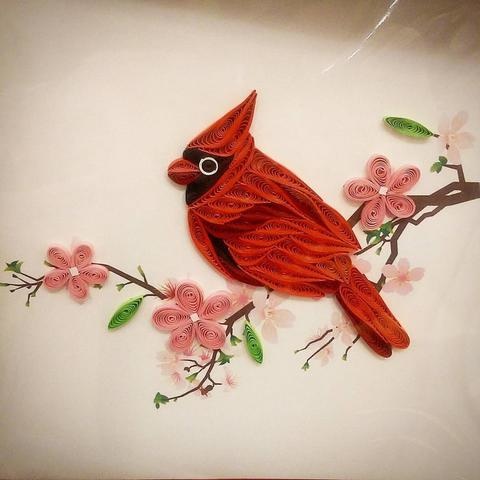 People practicing quilling today are afforded many options for tools and an array of different papers. There are a few ways to approach beginning a design. For this card line, each artist is assigned one design for the most efficient workflow. This way, she can get to know the design and create a consistency in her work and final product.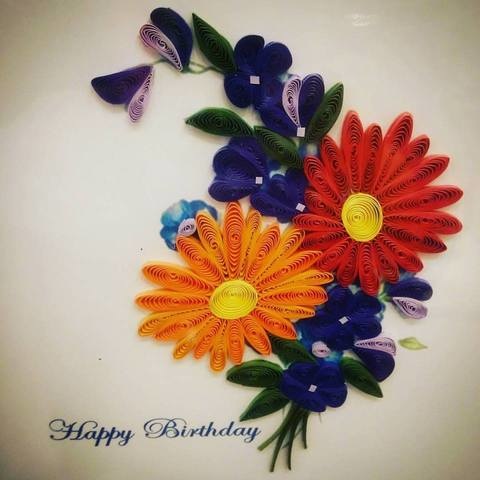 Each shape that makes up a card begins as a tight coil. From there, the coil is relaxed and molded with fingers or tweezers until the desired shape is attained, and is then glued onto the card. This process is repeated again and again, until the quiller has layered on the entirety of the final design.