Global Gifts thrives because of our volunteers. As a non-profit organization, our stores fill most shifts thanks to volunteers who share our passion for fair trade.
This April, we started our Volunteer of the Month program to highlight our exception team. 
Each month, we'll feature a volunteer who has gone above and beyond to support Global Gifts at one of our four stores. 
We're kicking off our Volunteer of the Month series with Kaylynn K who has volunteered over 400 hours at our Mass Ave store in the last year!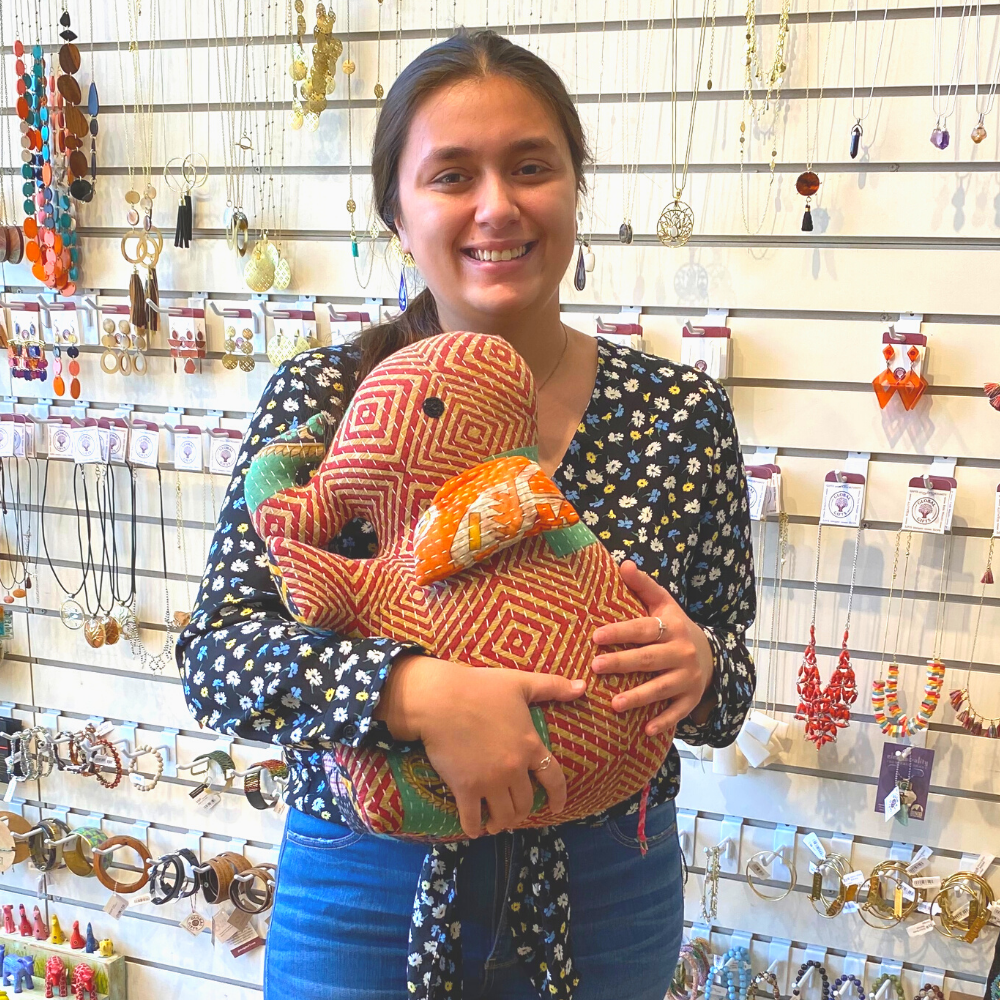 This is what Mass Ave manager, Dianna, has to say about Kaylynn:  
Kaylynn landed at Global Gifts later in the year of 2019. To say that we got lucky with her would be a total understatement. Since her arrival at Mass Ave, Kaylynn has been nothing short of a dream come true. She is lovely and kind, she is passionate and attentive and it is clear that she truly embraces and believes in Fair Trade and the mission and she displays that proudly.
Kaylynn exudes happiness and has often referred to Global Gifts as her "happy place". In total for 2020 Kaylynn put in upwards of 474 total volunteer hours! WOW! Because of Kaylynn's hard work and dedication to not only our store, but the mission, we were able to pick up after things began to re-open after our shut down due to the pandemic and begin operating again, (almost as normal) due to her willingness to come in and volunteer not once or twice a month but every single week. Kaylynn showed up and continues to show up to help us our along our journey. Kaylynn is an ASSET to Global Gifts and without her, not only would we be lost in the store but our hearts would ache. In addition to being a stellar volunteer, she is a stellar friend, and we love her.
Thank you, dear Kaylynn, for all you do for me personally, for everyone at Mass ave and for our journey to Fair Trade! - Dianna M Norris, Store Manager, Mass Ave
We got to talk to Kaylynn about her experience as a volunteer. Here's what she had to say: 
What inspired you to begin volunteering at Global Gifts?
I was walking down Mass Ave and decided to visit Global Gifts. Dianna and Lynne were there and they shared the store's mission with me. I liked what the store did for artisans. I am unable to have a job at this point in my life so when I found out that I could volunteer and do something meaningful through Global Gifts - I signed up.
What is your favorite thing about Fair Trade and/or Global Gifts?
I like that when a customer buys something, it ensures that we will be able to support the artisans with fair wages and other benefits.
What is your favorite Fair Trade product or artisan group?
I love Fair Anita because their jewelry is funky and different. I also like the quilling cards. They are fancy and unique too.
Do you have a favorite country where Fair Trade products are sourced and represented in our stores?
Vietnam because I have Vietnamese family.
What advice would you give an new volunteer?
Don't get stressed out when you first start. Everyone is accepting here. Take your time. Take a breath and relax.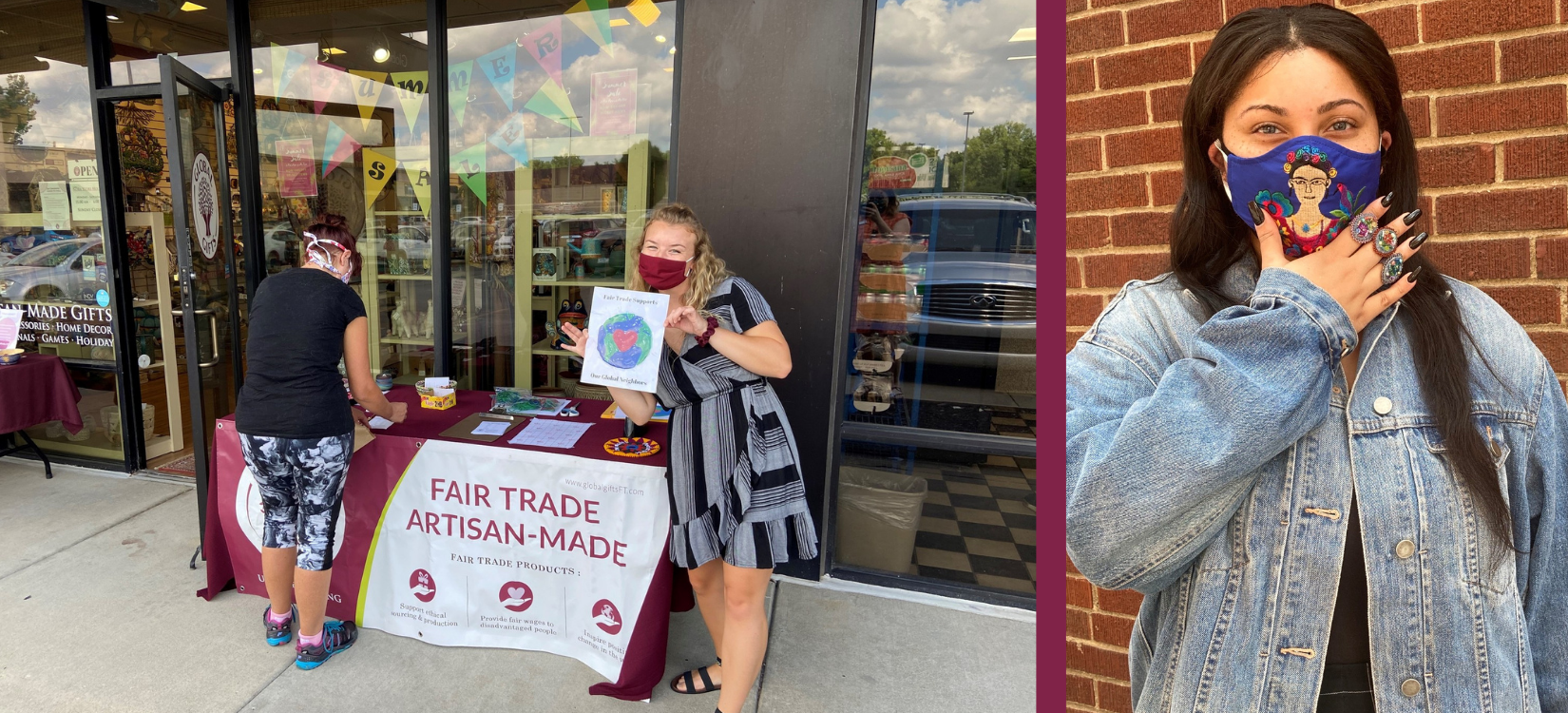 Want to get involved?
We're are in high need of volunteers, especially at the Mass Ave location! If you're interested in becoming a volunteer, learn more & submit an application here.