Global Gifts thrives because of our volunteers. As a non-profit organization, our stores fill most shifts thanks to volunteers who share our passion for fair trade.
Last month, we started our Volunteer of the Month program to highlight our exception team. 
This May, we're excited to highlight our second Volunteer of the Month, Alyssa who has been volunteering at our Bloomington location this past year!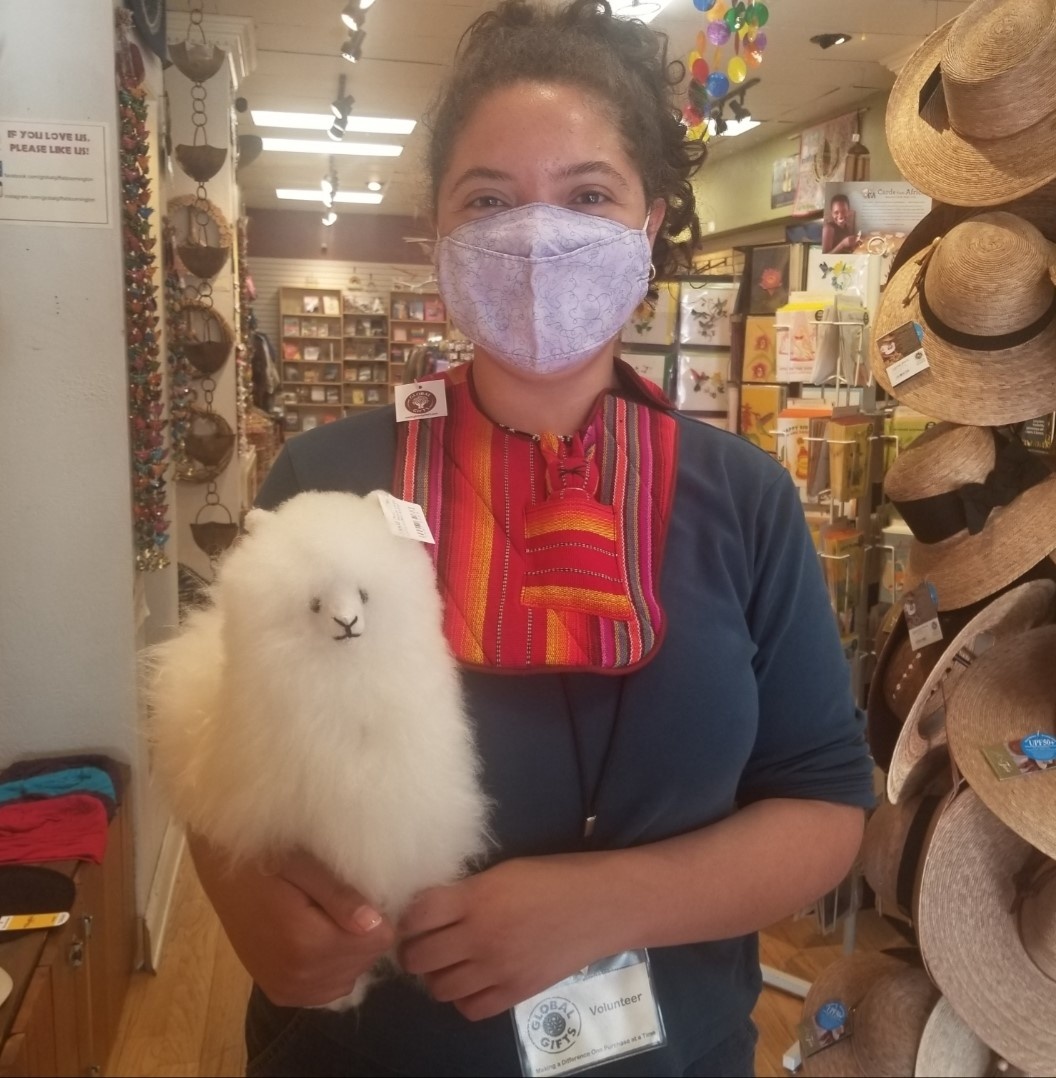 This is what our Bloomington team has to say about Alyssa:  
Alyssa joined us in 2020 right before the holiday season and we were so excited to have her help through our busiest season, and even more excited when she kept volunteering through the spring semester! As soon as she joined our team, we could tell she was going to be a delight to work with.
Alyssa always brings a positive attitude, a good sense of humor, and a strong work ethic. We appreciate all the time and effort she puts into our mission - we often see her once or twice every week! Her frequent presence in the store has made her a dear friend for many of us and we are so grateful to know her.
Thank you, Alyssa, for representing the values of fair trade and for brining lots of light and happiness to our store! We love you!
We got to talk to Alyssa about her experience as a volunteer. Here's what she had to say: 
What inspired you to begin volunteering at Global Gifts?
I loved stopping into the store whenever I was in downtown Bloomington! One of my close friends also works at Global Gifts, and she encouraged me to apply.

What is your favorite thing about Fair Trade and/or Global Gifts?
Sustainability is a passion of mine, and Fair Trade emphasizes environmentally friendly business practices. I also love knowing that each item is handmade and crafted with care.
What is your favorite Fair Trade product or artisan group?
Fair Trade coffee! Making small swaps for Fair Trade items can make a big difference.

Do you have a favorite country where Fair Trade products are sourced and represented in our stores?
I don't have a favorite country because I want to buy everything that comes into the store! If I had to choose, I would say any and all beaded items from Guatemala.

Any advice for new volunteers?
I recommend volunteering as often as you can! I've learned so much in just a few months, and the staff and other volunteers are simply amazing!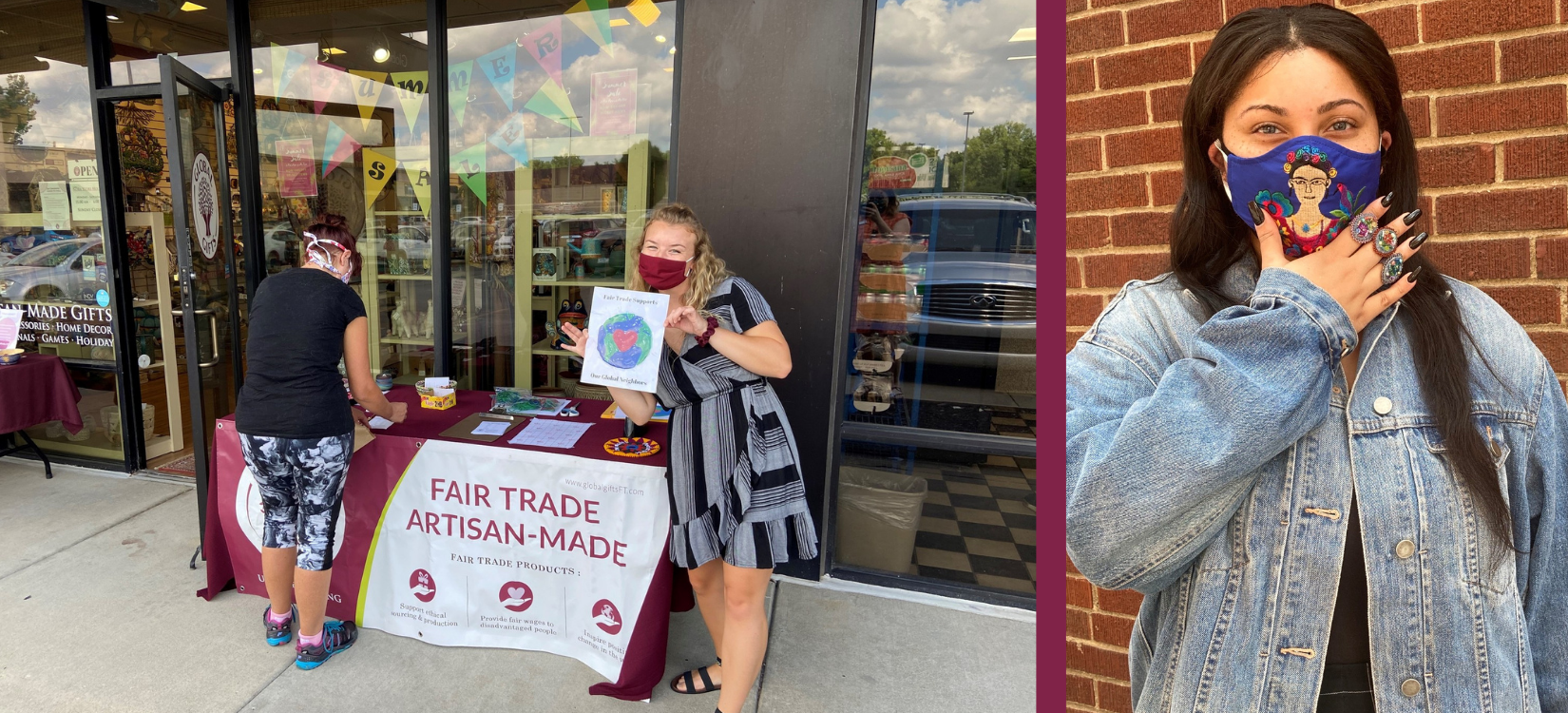 Want to get involved?
We're are in high need of volunteers! If you're interested in becoming a volunteer, learn more & submit an application here.