We're highlighting Kenya as our Country of the Month this August! Get to know our main Kenyan artisans and vendor groups below.
Creation Hive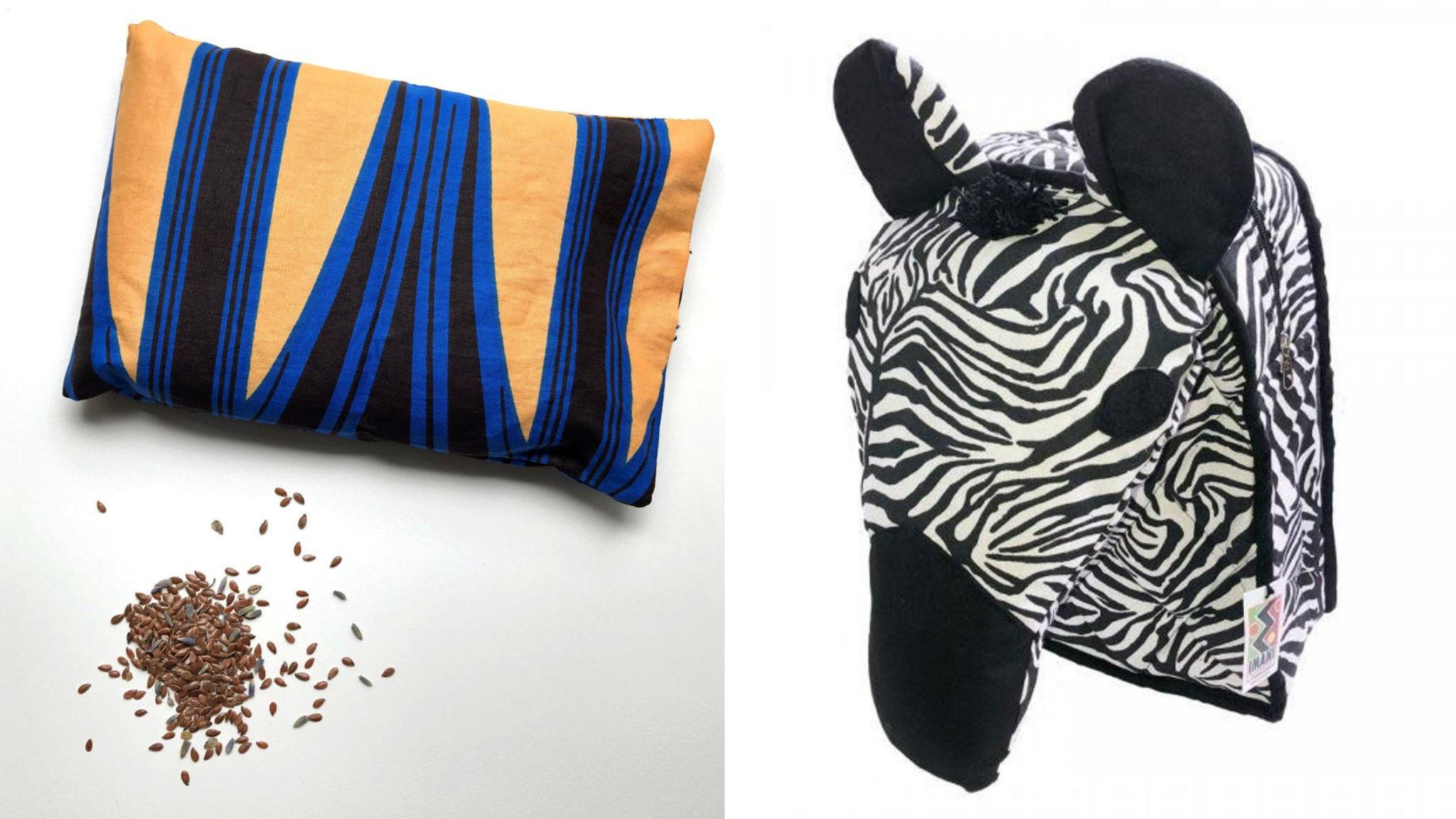 Located in Eldoret, Kenya, Creation Hive is the artisan group behind our Kitenge products.
Creation Hive was born out of the desire to inspire, prepare and employ individual/families affected by life changing diseases. Their goal is to serve underserved communities by helping them succeed in the local and global economy.
To do this, they provide business support, financial literacy, and practical skills to the artisans members of their group.
Global Crafts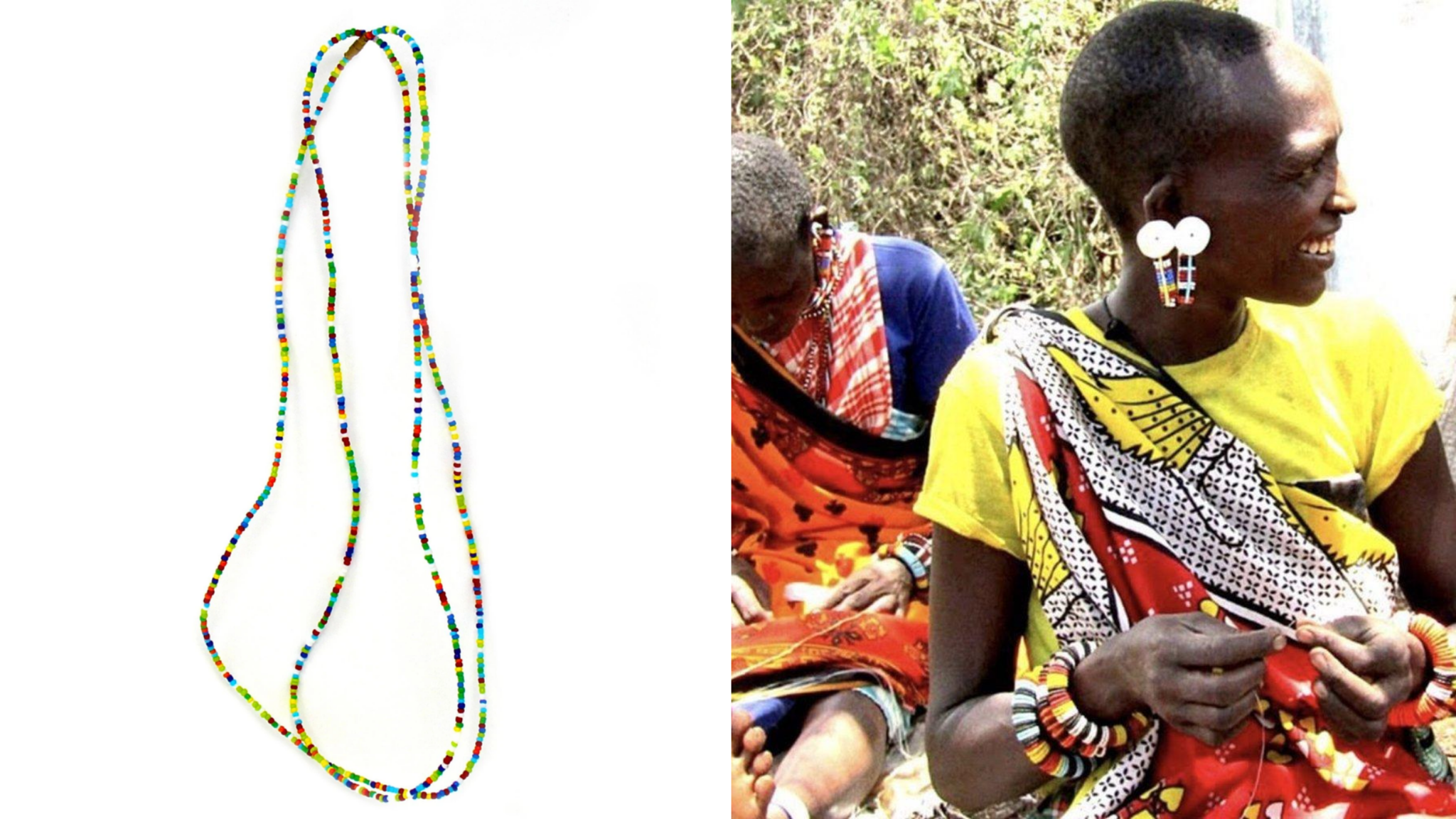 Global Crafts is a wholesaler that offers over 2000 products from 20 countries in the developing world.
Their mission? Simply, "To improve the lives of some of the people with whom we share this planet."
You'll find Global Crafts kisii stone dishes, sculptures, and even game sets on our shelves, alongside some beautiful Maasai beaded jewelry - all made by artisans in Kenya.
JusTea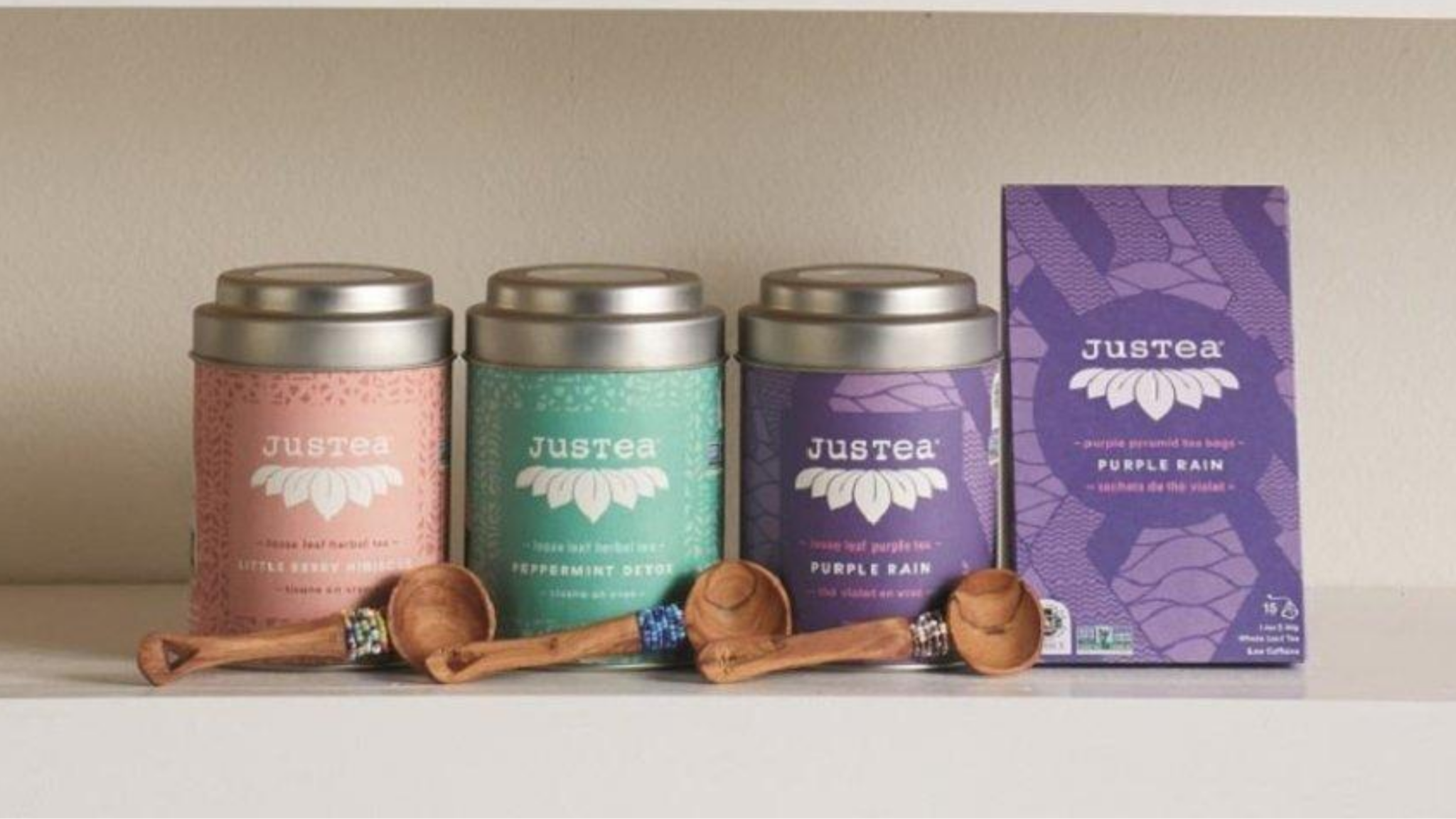 You guessed it, Just Tea are the masterminds behind our delicious loose leaf African tea offerings.
They work with the Katah family, and the Nandi Hills community and have established Kenya's first-ever "Artisanal Tea Cottage Factory". Since 2012, they've been able to create over 200 jobs in rural Kenya.
A wonderful example of the ethos behind fair trade, JusTea is intentional about ensuring their partnership with artisans is built on trust, and changing the systemic aid dependency that charitable donations can create. 
Swahili Imports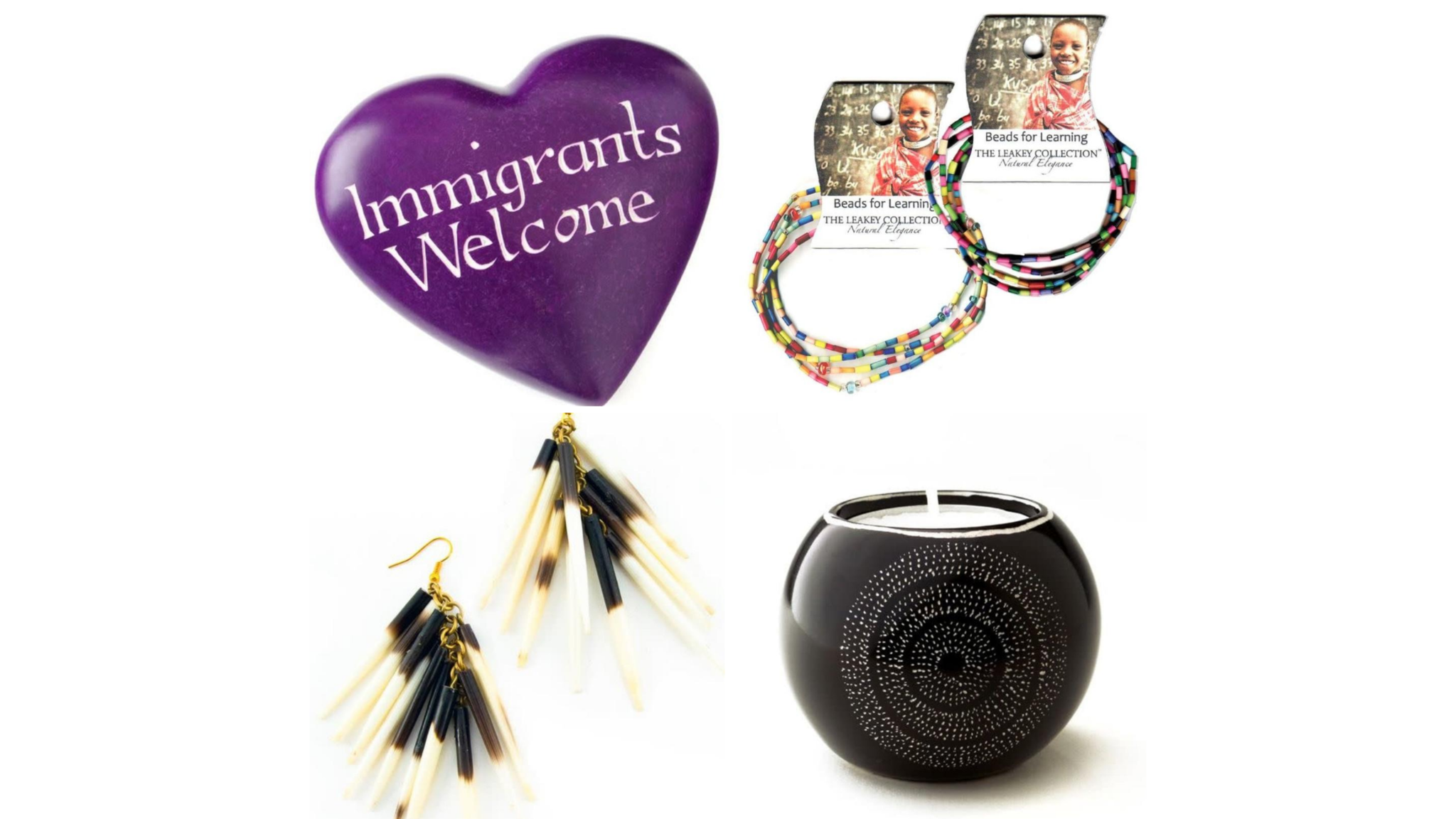 Since 1995, Swahili has been partnering with African artisans to showcase how beautifully traditional craft methods adapt to modern life. Their mission is to develop products sustainably to benefit African communities.
This female owned company works with artisans in over 15 countries in Africa, including Kenya! At Global Gifts, you'll find our Wise Words soapstone rocks, Beads for Learning bracelets, porcupine quill jewelry, and other soapstone art from Swahili Imports.
Swahili Imports has an important section on their website about how COVID19 is impacting the artisans whom they support. You can see how many artisans were working from each group before COVID19, how many are currently working, and the status of production.
Unfortunately, as of August many artisan groups are still forced to halt operations, and have few, if any, artisans currently employed. It's why we appreciate your support more than ever! https://www.swahiliwholesale.com/about-swahili
Venture Imports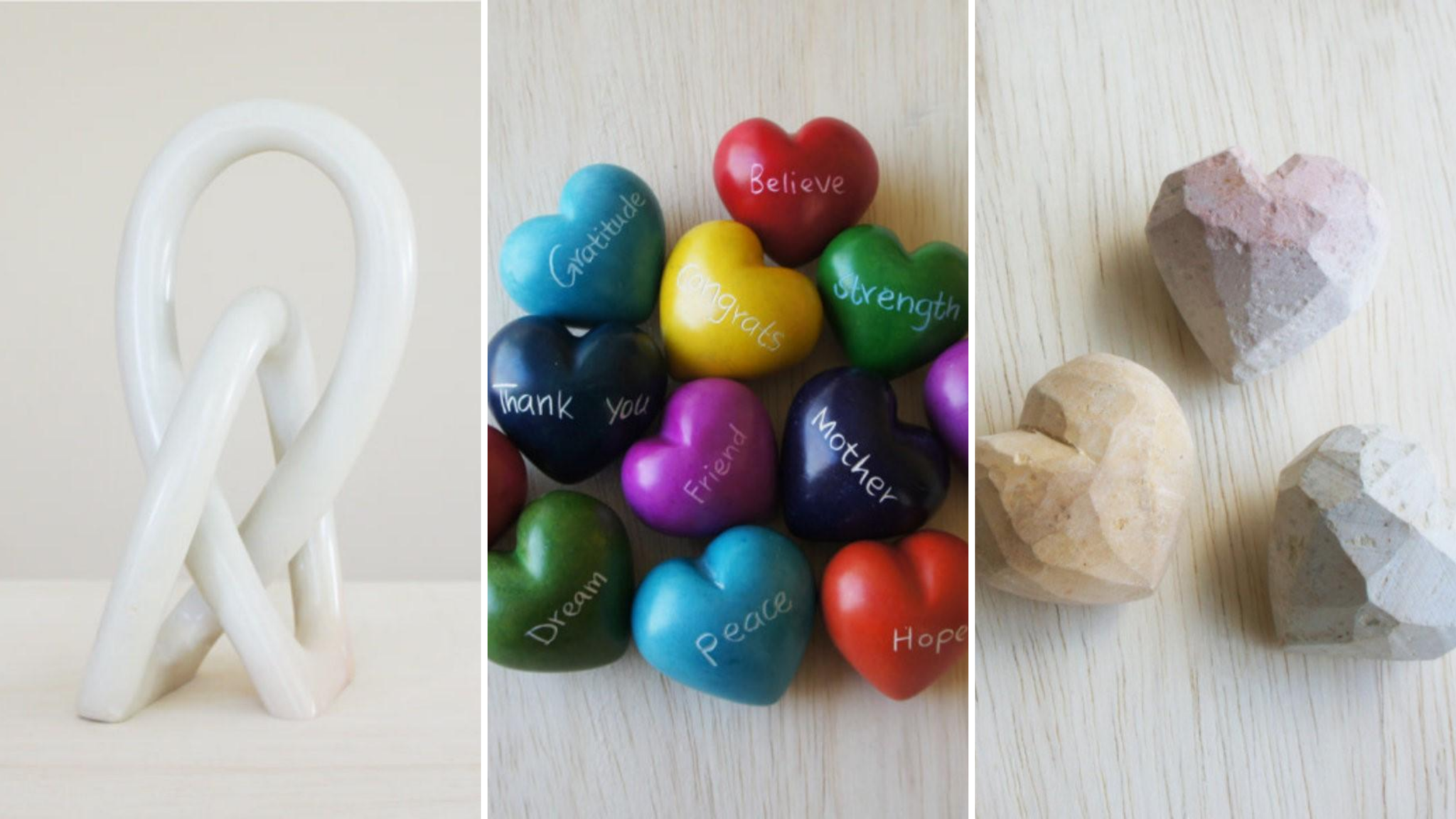 Any of these best selling items look familiar?
Meet Venture Imports, the makers behind our kisii stone art, soapstone word hearts and sculptures, and recycled glass and brass art works.
You can watch how artisans carve the soapstone pieces and the many steps it takes to create them here
Venture Imports hopes that when you hold a soapstone item in your hand "you to imagine all of the artisans who held it before you and who helped shaped it into something truly beautiful and unique." And we love that idea.
All together, the products in our Kenya collection represent thousands of hours of craftsmanship. It's no surprise then that many of our customer favorites are Kenyan-made.
A note:
We're also grateful to our vendor groups who allow us to connect with a broader community of artisans, and offer a greater selection of products from Kenya in our stores.
Check out what we have in store from Kenya right now online or at your nearest Global Gifts!
Another note:
We do carry some Kenyan-made products from Ten Thousand Villages and Serrv vendors. However, both of those vendors are quite large and source primarily from many other countries. We'll talk about them another day.