The tagua nut is quickly gaining popularity in the environmentally-conscious community and could even be the answer to many environmental and social problems that affect people and animals across the globe. 
The tagua nut, often called vegetable ivory, is being used as an alternative to elephant ivory by artisans who want to make a positive impact on the environment while earning a sustainable income to help support themselves and their family. Mainly grown in Ecuador, this nut can be carved into sculptures, buttons and jewelry.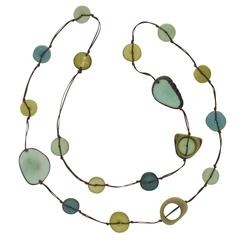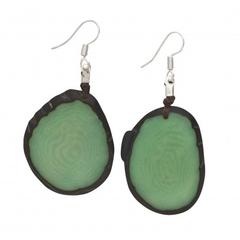 When you buy a product made from tagua, your money is ensuring fair wages and environmental protection. In Ecuador, the tagua nut comes from the Ecuadorian Ivory Palm. The demand for tagua products decreases deforestation and encourages the cultivation of this wonderful native palm! 
The management of the Ecuadorian Ivory Palm is also a great example of human-nature interactions that help conserve the environment. In a study done by J. Velasquez Runk, it was found that in the three dry Tagua Grove sites, the managed sites (where farmers collected the nuts) were considered more sustainable than the unmanaged site. This suggests that the human management of the palm is actually better for the conservation of the tree than if nature is left untended.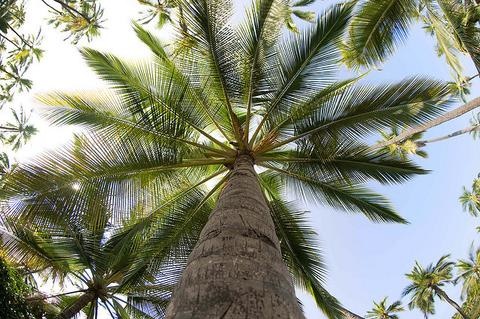 This research finding seems to contradict a common misconception that human interactions with nature are only bad for the environment. Human interactions can be essential for the conservation of our planet! 
So, when you choose to purchase a product made from tagua, you can be sure your money is going towards a great cause!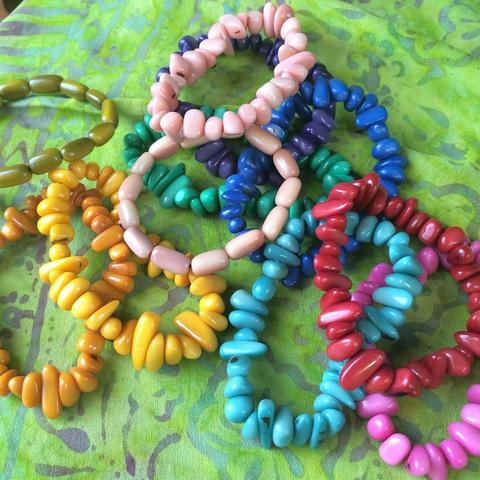 Sources: 
Brokamp, G., Borgtoft, P. H., Montúfar, R., Jácome, J., Weigend, M., & Balslev, H. (March 01, 2014). Productivity and management of Phytelephas aequatorialis (Arecaceae) in Ecuador. Annals of Applied Biology, 164, 2, 257-269. 
Runk, J. V. (April 01, 1998). Productivity and Sustainability of a Vegetable Ivory Palm (Phytelephas aequatorialis, Arecaceae) under Three Management Regimes in Northwestern Ecuador. Economic Botany, 52, 2, 168-182. 
Photo Credits: 
https://www.flickr.com/photos/hitchster/ (palm trees) 
https://www.flickr.com/photos/juliastyles/ (Tagua nuts) 
Ten Thousand Villages