Soapstone is believed to be one of the first rocks quarried thousands of years ago by Native Americans who carved bowls, ornaments, and pipes from it and Scandinavians who created soapstone molds from which they formed knife blades and spearheads.
Today, Fair Trade artisan groups from Kenya to India and beyond transform this natural resource into beautiful and usable goods!
This metamorphic rock is primarily made of talc and is also called "steatite." It is soft enough to be relatively easily carved and has a smooth and "soapy" texture, hence the name. It's also nonporous, nonabsorbent, and heat resistant. Soapstone is frequently used to make countertops, cooking slabs, wall and floor tiles, and much more.
This versatile rock goes by many different names and can be found in Global Gifts shops in many different forms!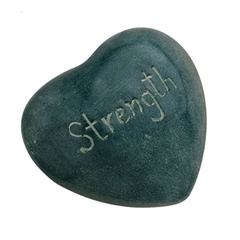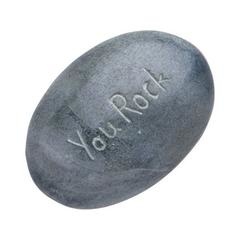 Palewa
In India, soapstone is often referred to as "palewa" or "gorara" stone. It is usually a gray, green, or tan color and has the characteristic smooth texture. Artisans of Tara Projects make mortar and pestles and carve inspirational words into paperweight rocks. Based in the Delhi area of India, this organization provides artisan members with a fair wage, medical insurance, interest-free loans, access to savings programs, and also supports education for families.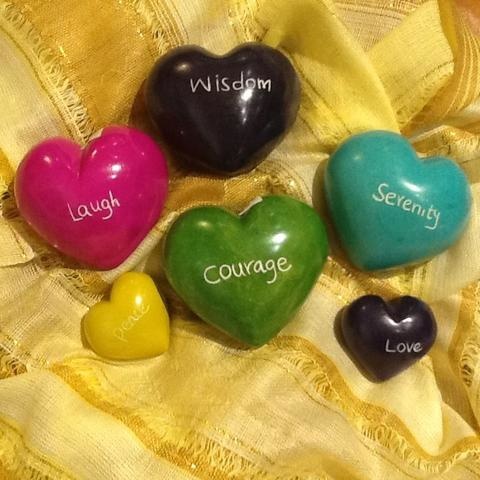 Kisii
Soapstone that's hand carved by the Kisii tribe in Tabaka Hills in western Kenya is also referred to as "kisii stone." Traditionally, the Kisii people made pots and bowls from kisii stone. More recently, they also carve decorative sculptures from it. The Tabaka cooperative gives local artisans the opportunity to use their stone-carving talents and creativity to earn a fair wage. Cooperative members are provided with safety equipment, advance payment for their work, skills training, and access to health insurance.
Here's a video of the artisans of Tabaka at work creating beautiful kisii stone sculptures!
Sources:
http://geology.com/rocks/soapstone.shtml
http://www.tenthousandvillages.com/tara