Fair Trade Father's Day Gifts for These 16 Types of Dads  
We know dads can be hard to shop for sometimes, so this Father's Day we wanted to make it easy for you. We've put together the ultimate guide to Fair Trade Father's Day gifts – no matter what type of dad you're celebrating. From the eco-warrior to the grill master, here are the best Fair-Trade gifts for these 16 types of dads: 
1. The Athlete 
For the dad who'd rather be on the field than on the couch.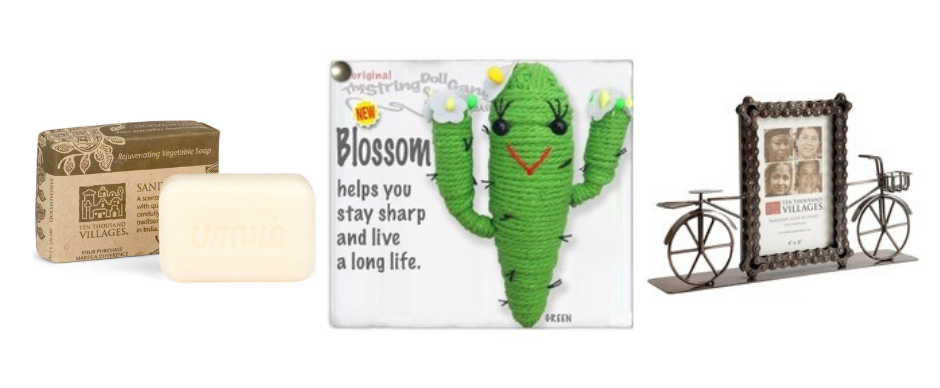 Bike frame

 | $39 – Showcase a photo of your dad in action! Made from recycled bike chains.

 

 

B

lossom string doll

 | $11

 - 

H

elps you stay sharp and live a long life

. 

 

S

andalwood soap

 

| $

6

 

– 

A

fter a workout, 

all dads 

need a strong soap with a clean scent

.

 
2. The Tech Whisperer 
For the dad who always knows when to restart the router.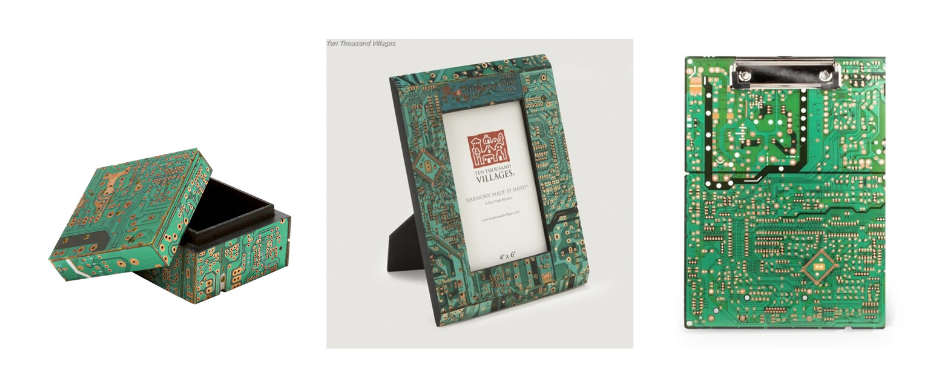 C

ircuit board keepsake box

 

| $20

 – A place for pops to store those secret 

wifi

 passwords or flash drives full of family photos.

 

C

ircuit board frame

 | $24

 – Put a photo of you and your dad inside for a perfect gift. 

 

C

ircuit board 

clipboard

 

|

 $

18

 – To-do lists look a lot more fun clipped to this Circuit Board clipboard. Made from repurposed, pre-consumer computer circuit boards with an MDF base. You may not know what that means – but dad will!

 
3. The Garden Guru 
These gifts are perfect for the dads who love spending Father's Day in the garden.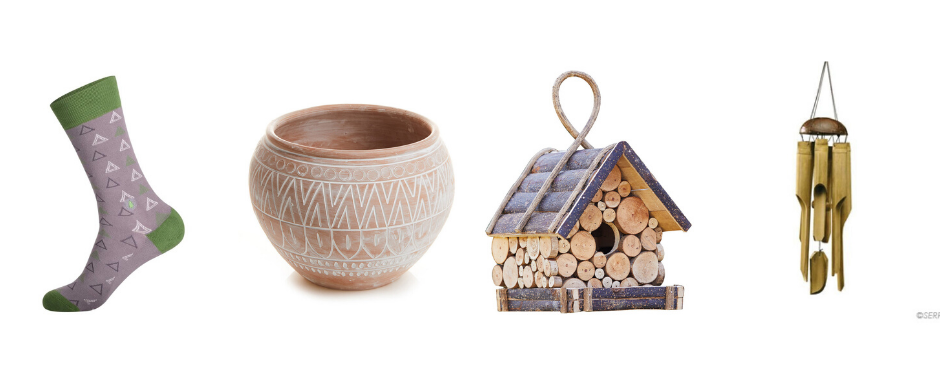 4. The Cocktail King 
For the boozy brunchers, beverage curators, and designated bartenders.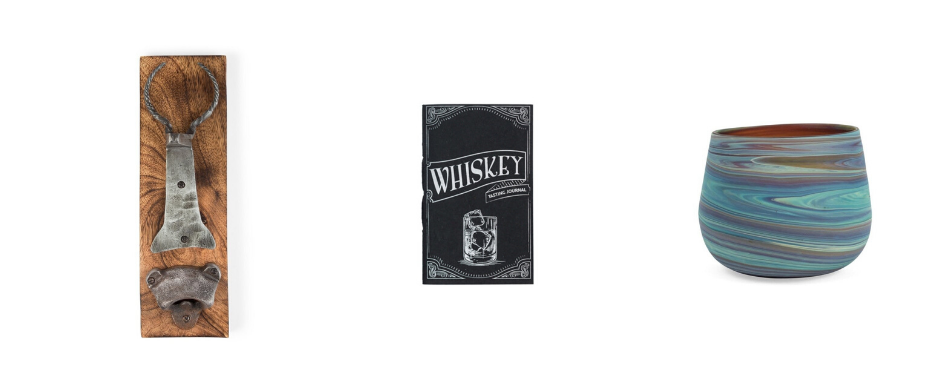 5. The Frequent Flyer  
If the fathers in your life are on the road a lot, try these travel themed Father's Day gifts!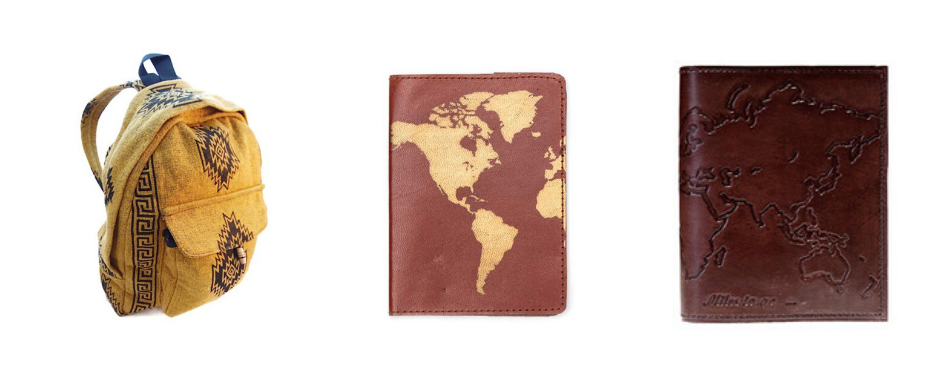 6. The Handyman 
These gifts go out to the handy fathers in our lives who can always make things right.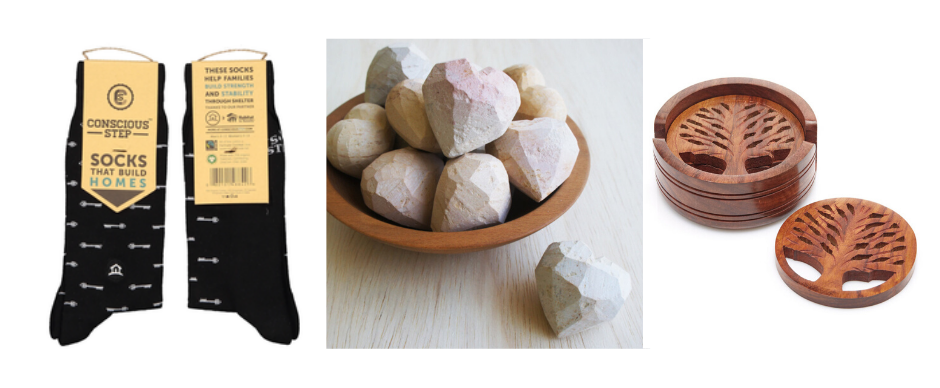 7. The Outdoor Enthusiast 
Hit the trails (or the back deck) with your dad this Father's Day. Virtually if necessary.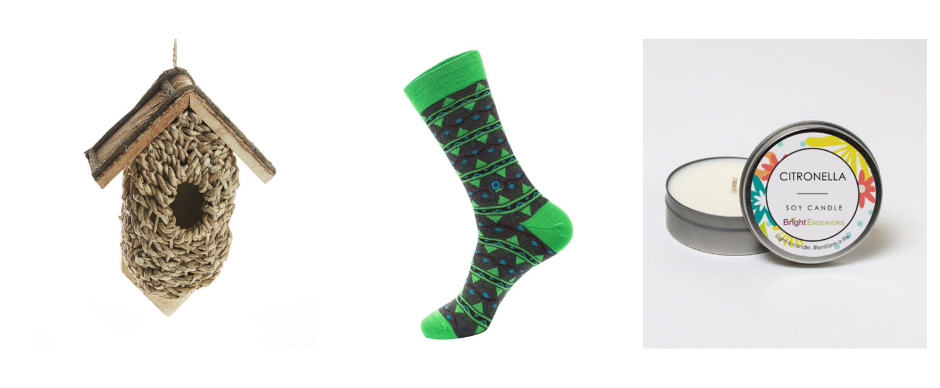 8. The Eco-Warrior 
If your dad taught you to respect Mother Earth, he'll love these Fair Trade gifts.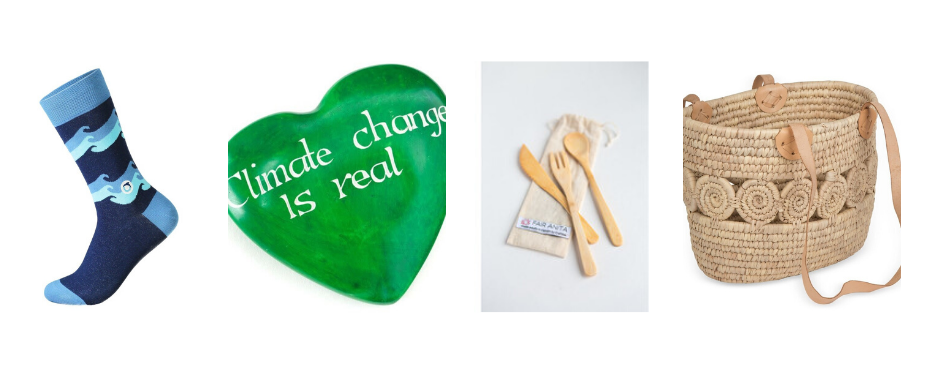 9. The Head Chef 
Keeping the family fed can be a thankless job. Show your appreciation with these Fair Trade foodie faves.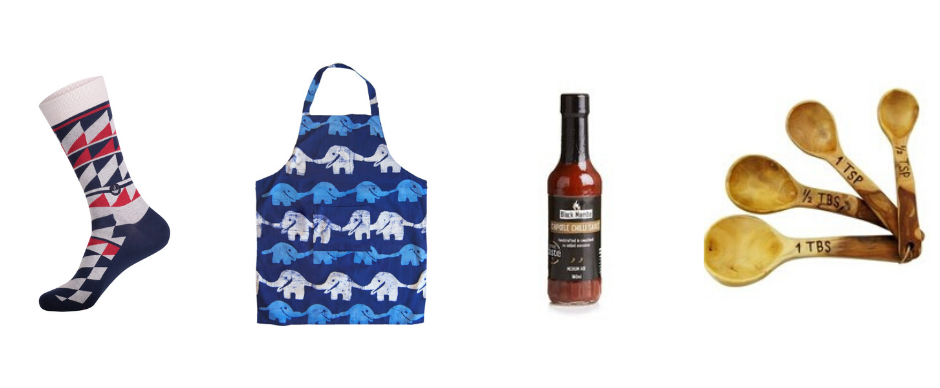 10. The Corporate Captain 
If your dad works a 9-5, he might just need these gifts.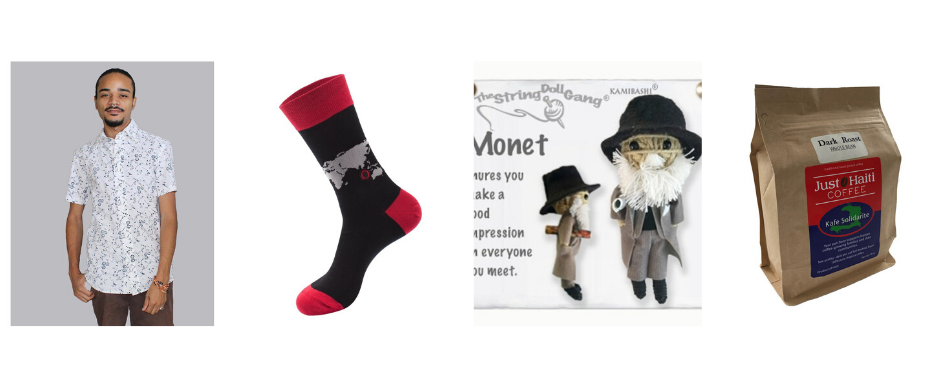 Blue Daisy 

button down

 | $59

 – Made from 100% soft 

breathable

 cotton, your dad will be comfy all day. 

 

S

ocks that fight poverty

 | $17 – One dollar from every pair of socks goes to Global Citizen for their work on abolishing poverty. 

 
11. The New Dad 
All dads have been there once – show your solidarity with these gifts that will bring a smile (or sigh of relief) to the face of any new father.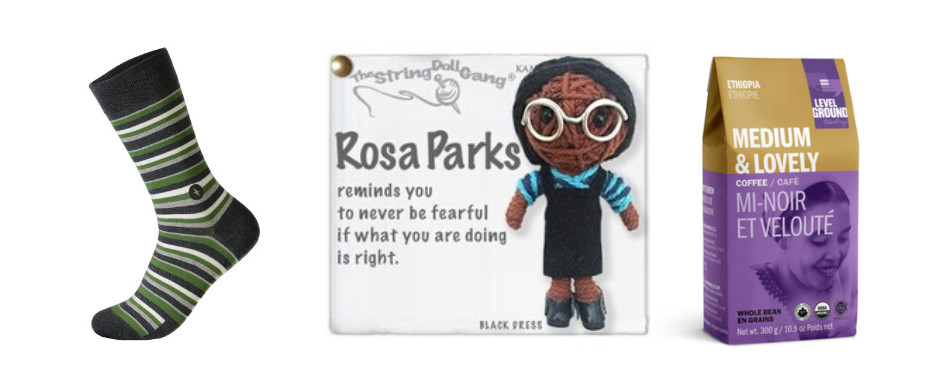 12. The Bookworm  
"He that loves reading has everything within his reach." The bibliophile fathers will fawn over these gifts, best enjoyed with a good book in hand.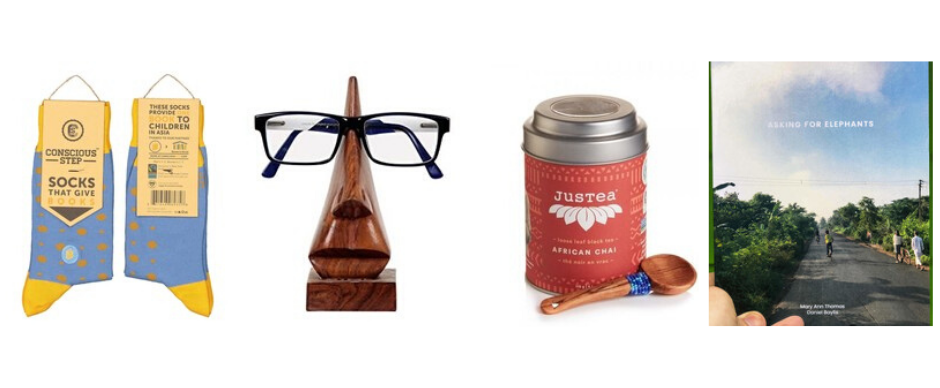 13. The Artist 
When your pops is a proper Picasso, you need just the work of art to say "thanks!". We've got you covered.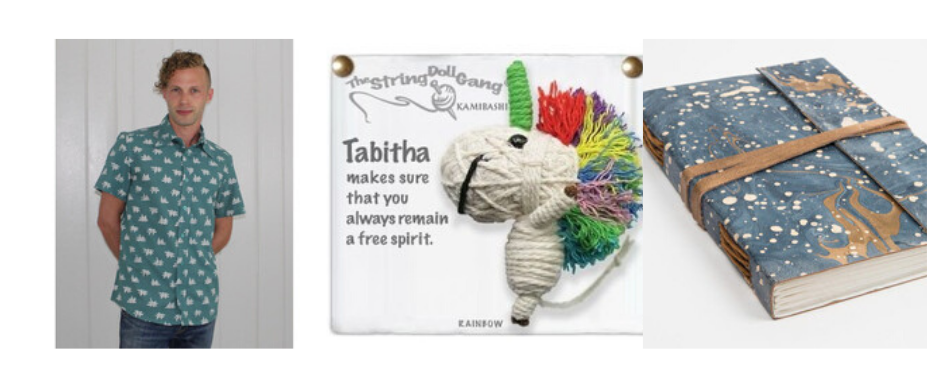 14. The Activist 
If your father taught you to fight for what you believe in, try these Fair Trade gifts you can guarantee are ethically made.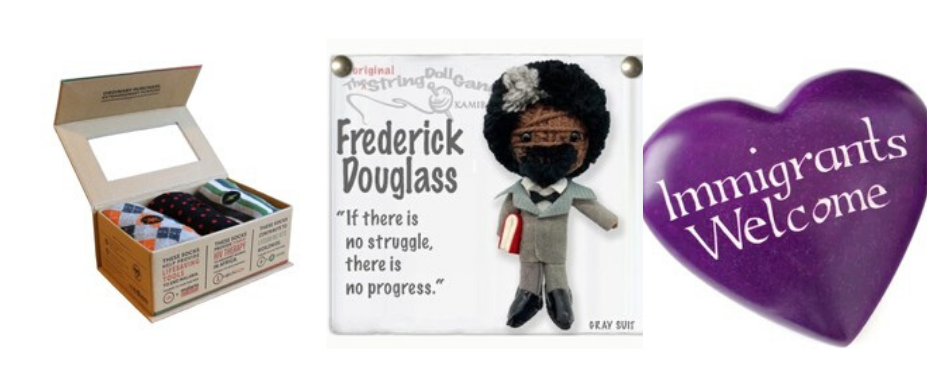 M

ens

 humanitarian sock gift box

 | $49 – This triple pack supports the movements to end Malaria, prevent HIV, and provide disaster relief. For the dad who does it all.

 
15. The Animal Lover  
Does your dad love dogs? Or cats? Owls? Polar bears? Even cheetahs? We've got a Father's Day gift for that.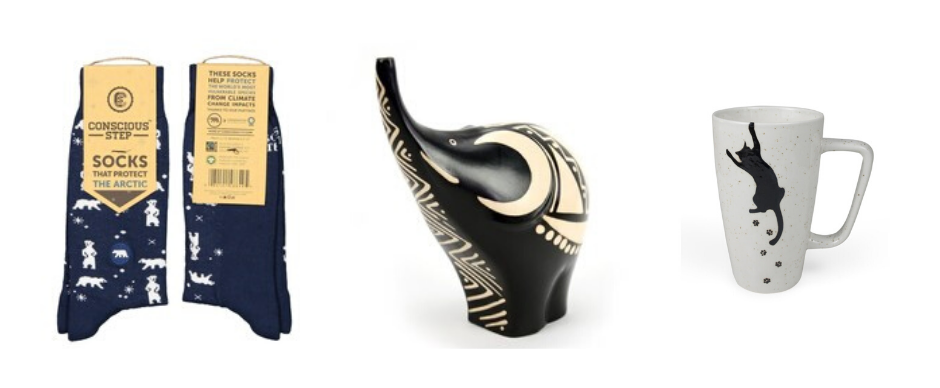 S

ocks that protect 

*insert dad's 

fave

 animal here* | $17

 each

 – proceeds from each sock purchase go toward charities which protect our favorite creatures.

 
Elephant 

Chulucanas

 figurine

 | $34 – This classy Ellie was crafted in a Peruvian town famous for their black and white pottery

 - a great Father's Day gift for a sophisticated dad. 

 
16. The Scientist  
These gifts are perfect for the dads who are saving the world from the laboratory.