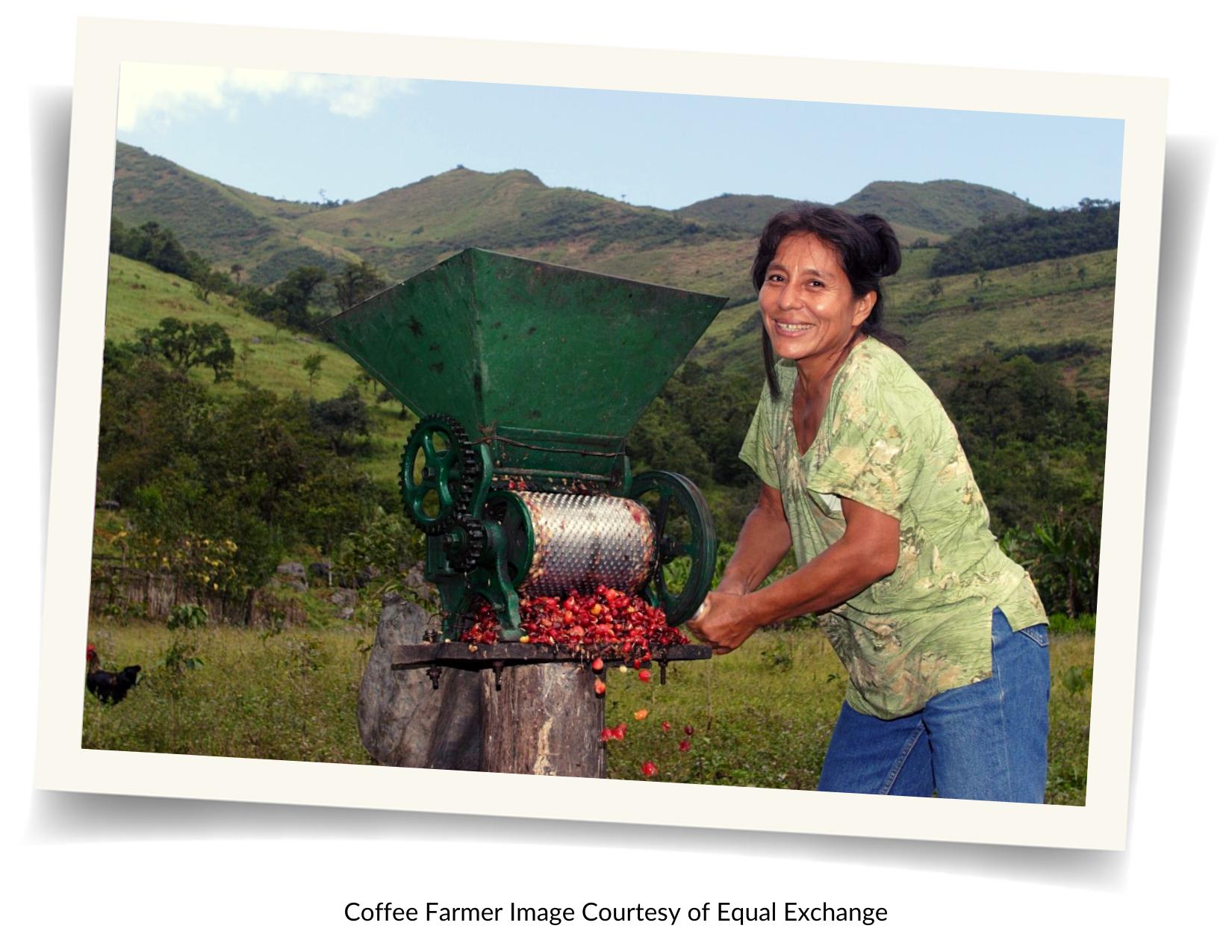 You may know that Environmental Stewardship is a Fair Trade Principle, and our products are produced and transported with sustainability in mind. Examples include artisans salvaging and reusing materials like Kantha sari fabric and recycled tires, sourcing local natural resources like banana fiber and elephant dung, and farming organically and sustainably to grow coffee, chocolate, and cotton for clothing and accessories.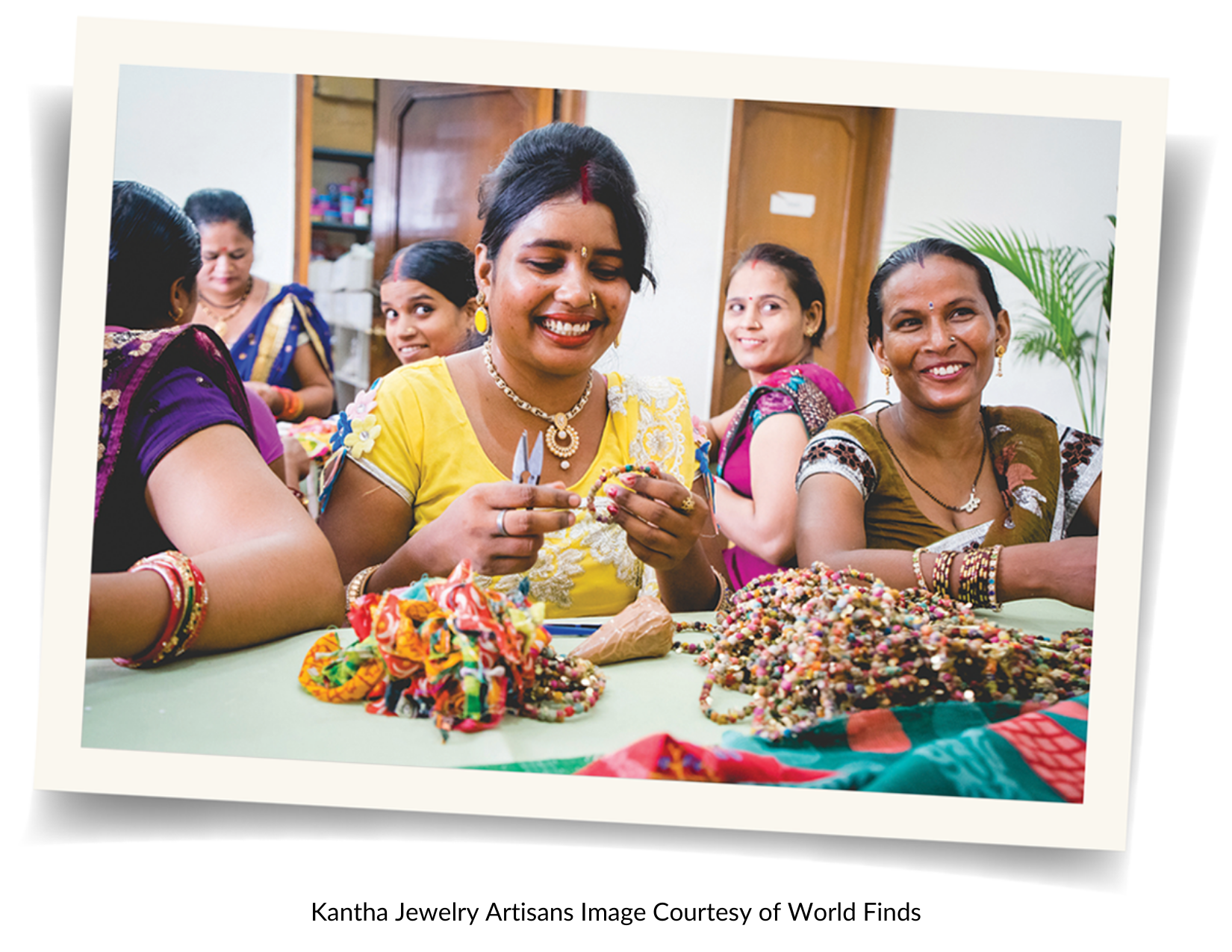 But did you know Global Gifts also operates as a green business with a focus on the environment? When you shop in our stores, you will notice we wrap your purchase in unbleached kraft paper bags, tissue paper, and boxes. If you have ever placed an order on our website, your package probably arrived carefully wrapped in reused packing materials and lovingly packaged in a recycled box. We save and reuse everything we can to lower our costs and our carbon footprint!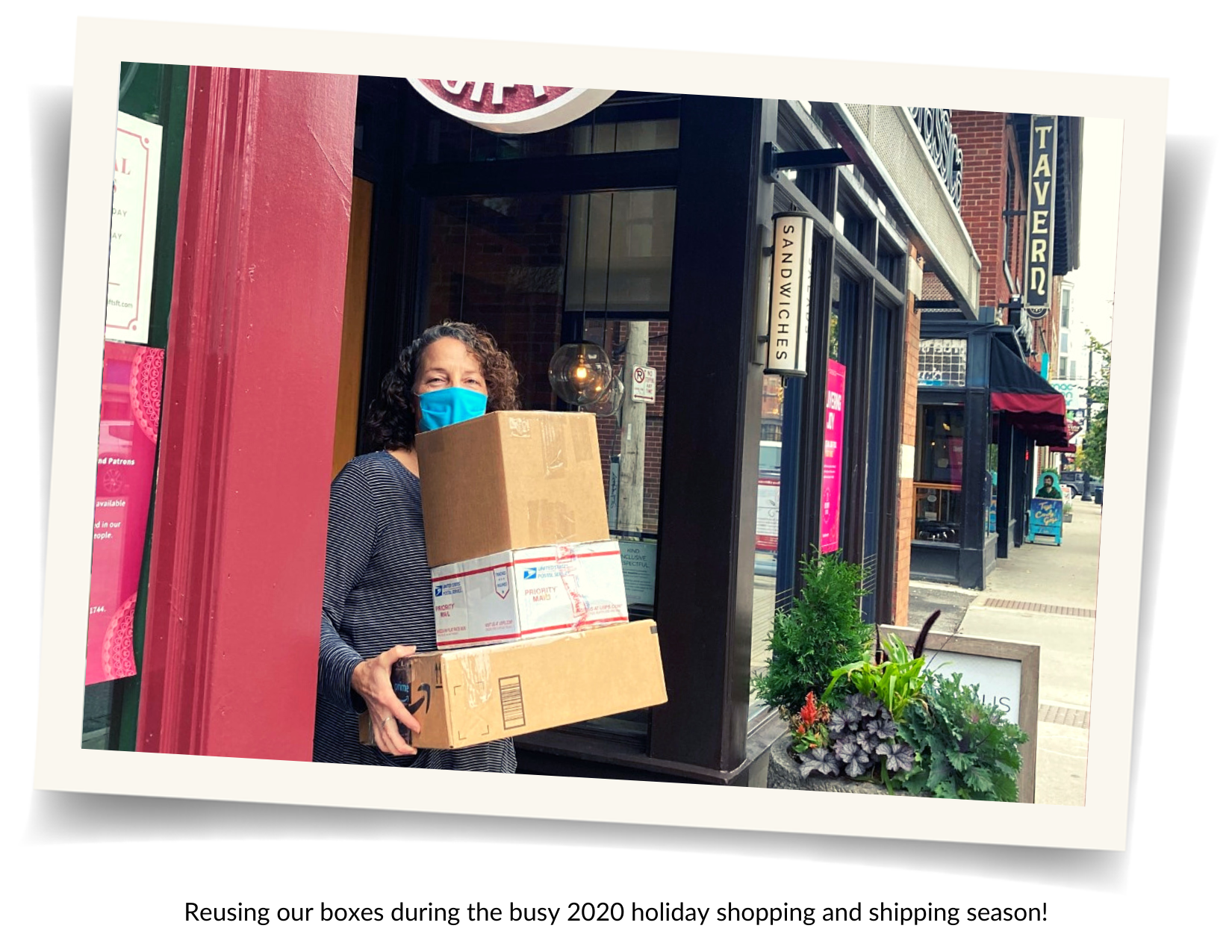 We've recently switched to branded, paper-based packing tape, and sustainable paper products in our stores, such as Who Gives a Crap tissues and toilet paper.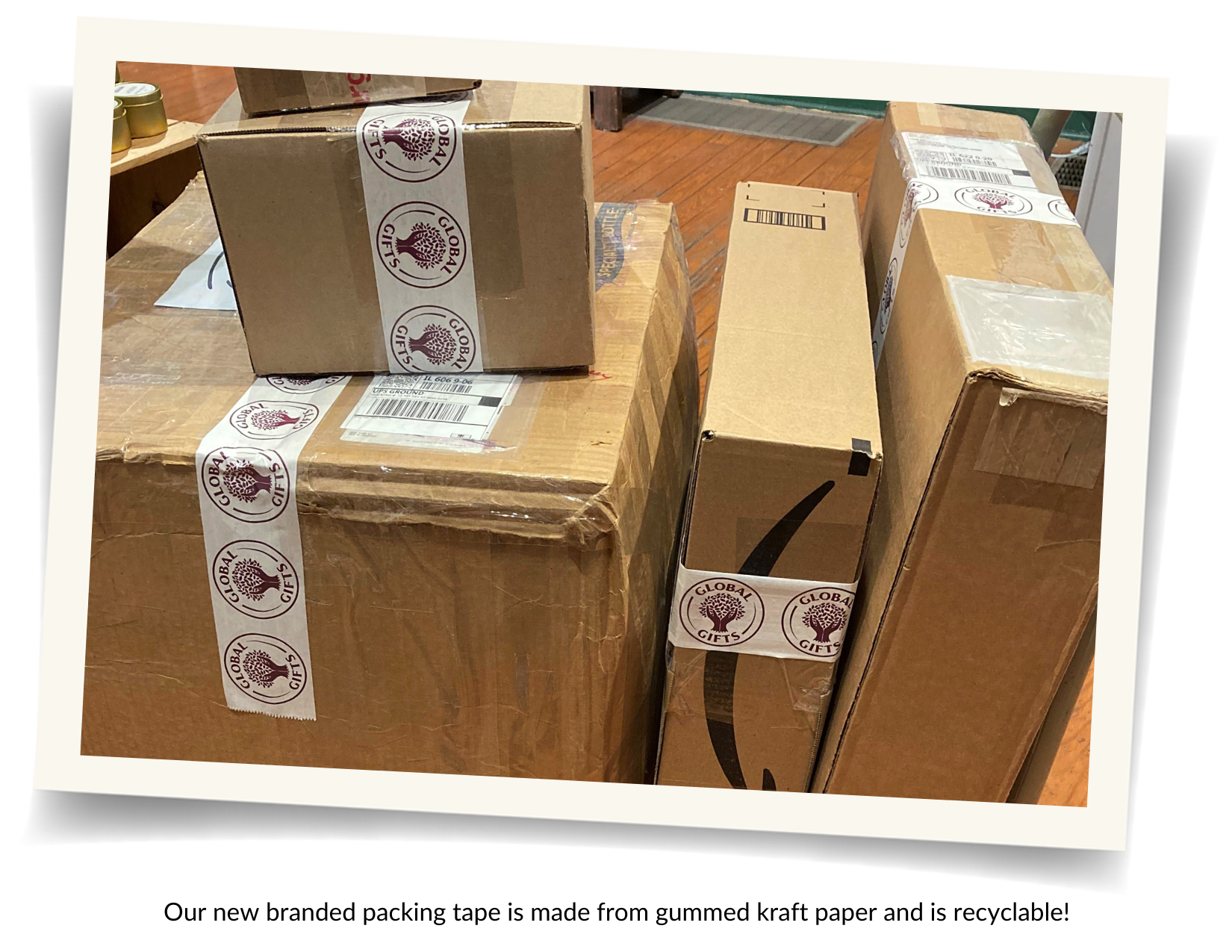 Even the lights we use in our stores are low energy LEDs, saving energy and carbon emissions. In 2022, we hope to increase our impact even more by encouraging the use of reusable shopping bags in our stores!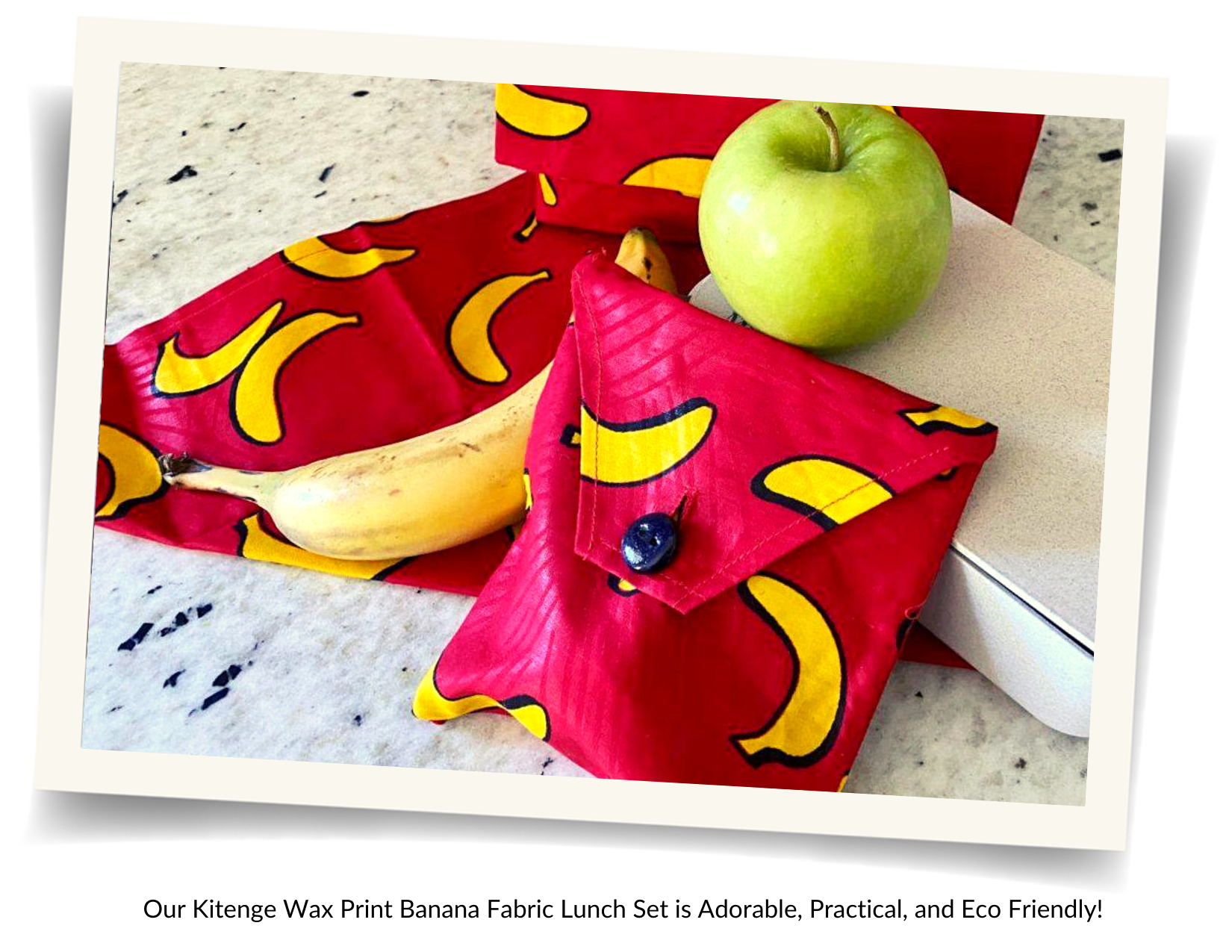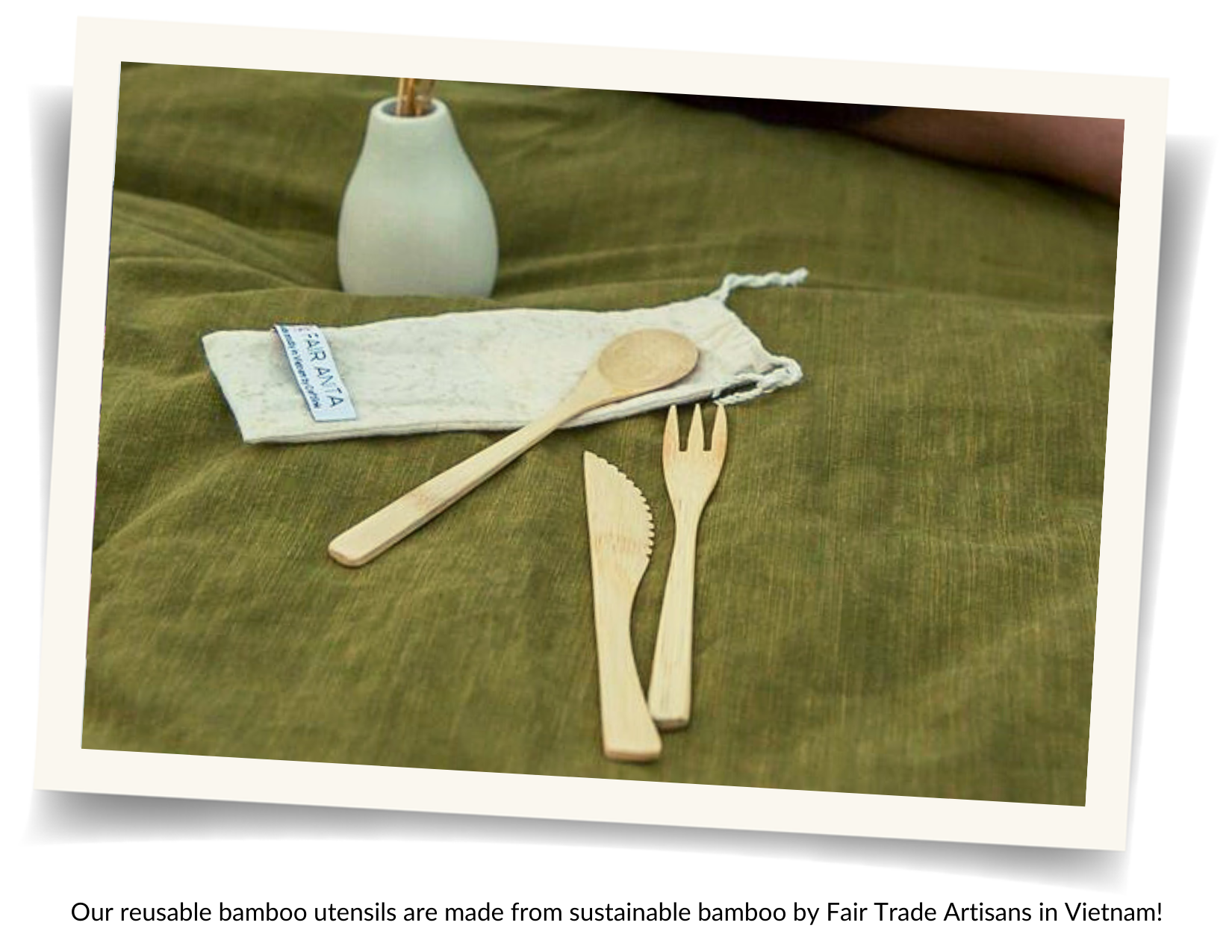 Did you know we also have products that help you live your life more sustainably, like bamboo straws and utensils, scrap fabric lunch kits, snack bags, and produce bags, and wool felt dryer balls to reduce your laundry drying time?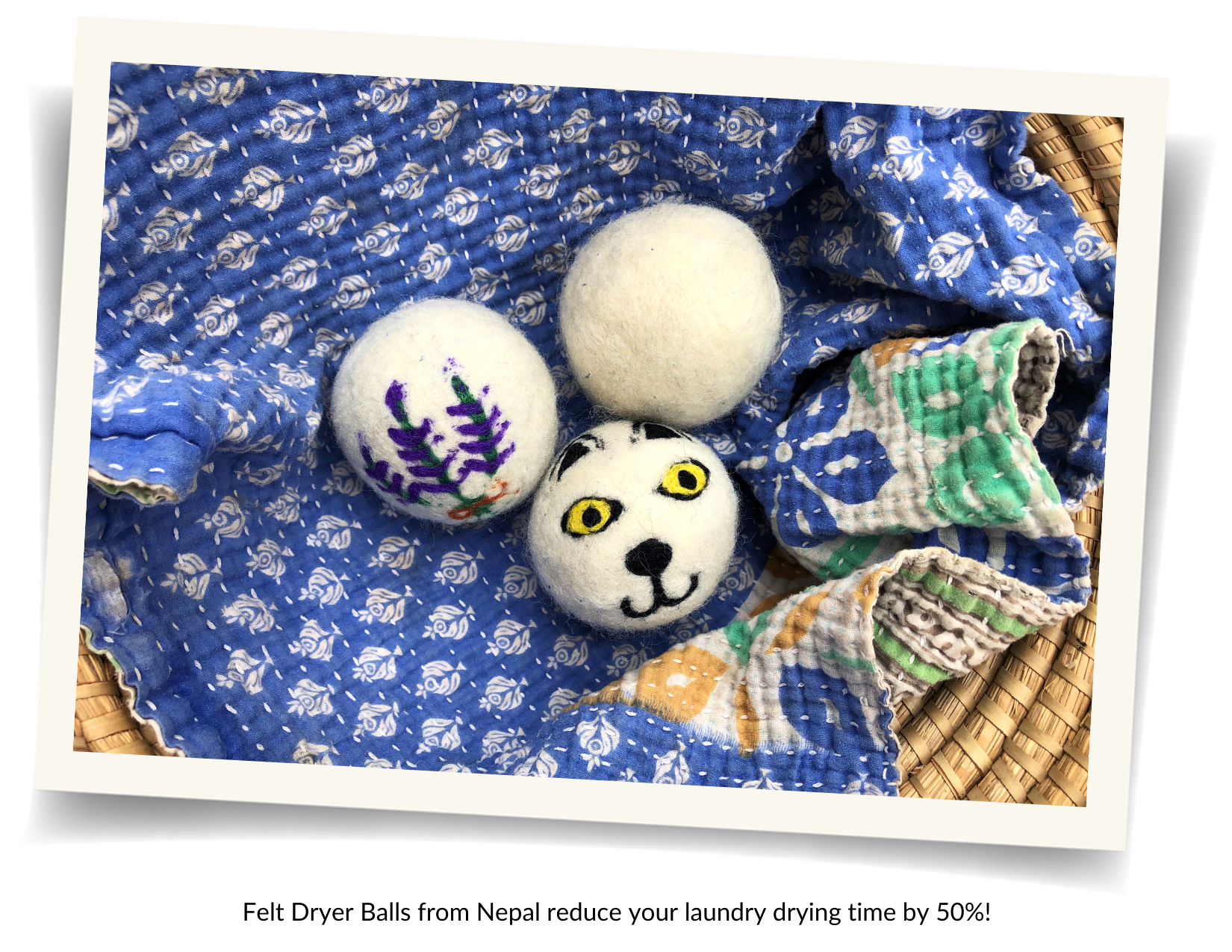 Buying Fair Trade helps you lower your carbon footprint! It's an everyday way to help preserve our planet!