Happy World Chocolate Day!
Inc. Magazine recently shared the story of our fair trade partner, Divine Chocolate's, sweet success -- building a $16.2 million dollar business that makes cocoa farmers the biggest shareholders.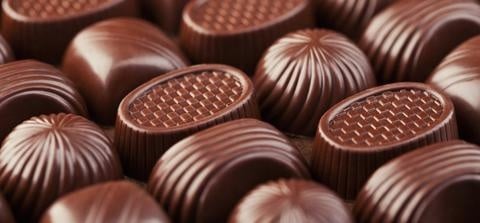 July 7, is World Chocolate Day, marking the 470th anniversary of when chocolate was introduced to Europe. Unfortunately, the chocolate industry has been getting a bad rap in recent years, with lawsuits and boycotts against the biggest big names in the industry for reportedly turning a blind eye to child slave labor in Africa. However, one company, Divine Chocolate, is shaking things up by doing business in a completely different manner. With $16.2 million in annual sales and 18 years in business, they have proven that a different business model is not only more ethical but also quite profitable.
Divine Chocolate, isn't a classic enterprise story of one person having a great idea and pursuing it. It was an idea about collaboration put forward by the very cocoa farmers it was set up to help. The company turns the traditional business model on its head, so that the cocoa farmers--historically both exploited and marginalized far away at the remote African start of the supply chain--are the biggest shareholders in the business.
Divine Chocolate began in 1997, when over 20,000 farmers of the Kuapa Kokoo cooperative in Ghana, realizing how much more money there was in chocolate than in cocoa alone, voted to establish their own chocolate company. Today, Kuapa Kokoo has grown to over 85,000 members and sells 70 products in 10 countries around the world.
In this unusual model, Kuapa benefits from four income streams from Divine: the price of the cocoa they buy; the Fair Trade premium they pay; 44 percent of distributed profit; and 2 percent of annual turnover for producer support and development (PS&D). Kuapa invests the premium in community health and welfare projects, farmer training, and individual bonuses. To date, over $2.5 million in PS&D funding has been invested by Divine directly into key development projects, particularly those supporting Kuapa's women's empowerment program and nurturing good governance as it continues building its business.
Building the solid foundation for this enterprise was no easy task. Managing the impact of a highly volatile currency exchange and competing with global players with multimillion-dollar marketing budgets--has required a team with both exceptional business and marketing know-how, as well as the vital passion for the Divine mission.
Divine has mobilized a committed group of consumers who want to use their purchasing power to change the world. Divine has also been a catalyst for change in the industry, leading the way for all the major players to convert at least some of their products to Fair Trade certified.
Today, Divine is an example of how to do business differently. Their ideas, passion, and example are exactly what is needed to enable real, sustainable change--radical and empowering solutions to poverty, food insecurity, and human rights.
You can taste Divine's sweet success at any of our Global Gifts stores!