Have you ever been in a Global Gifts store and spotted brightly colored fabrics like these?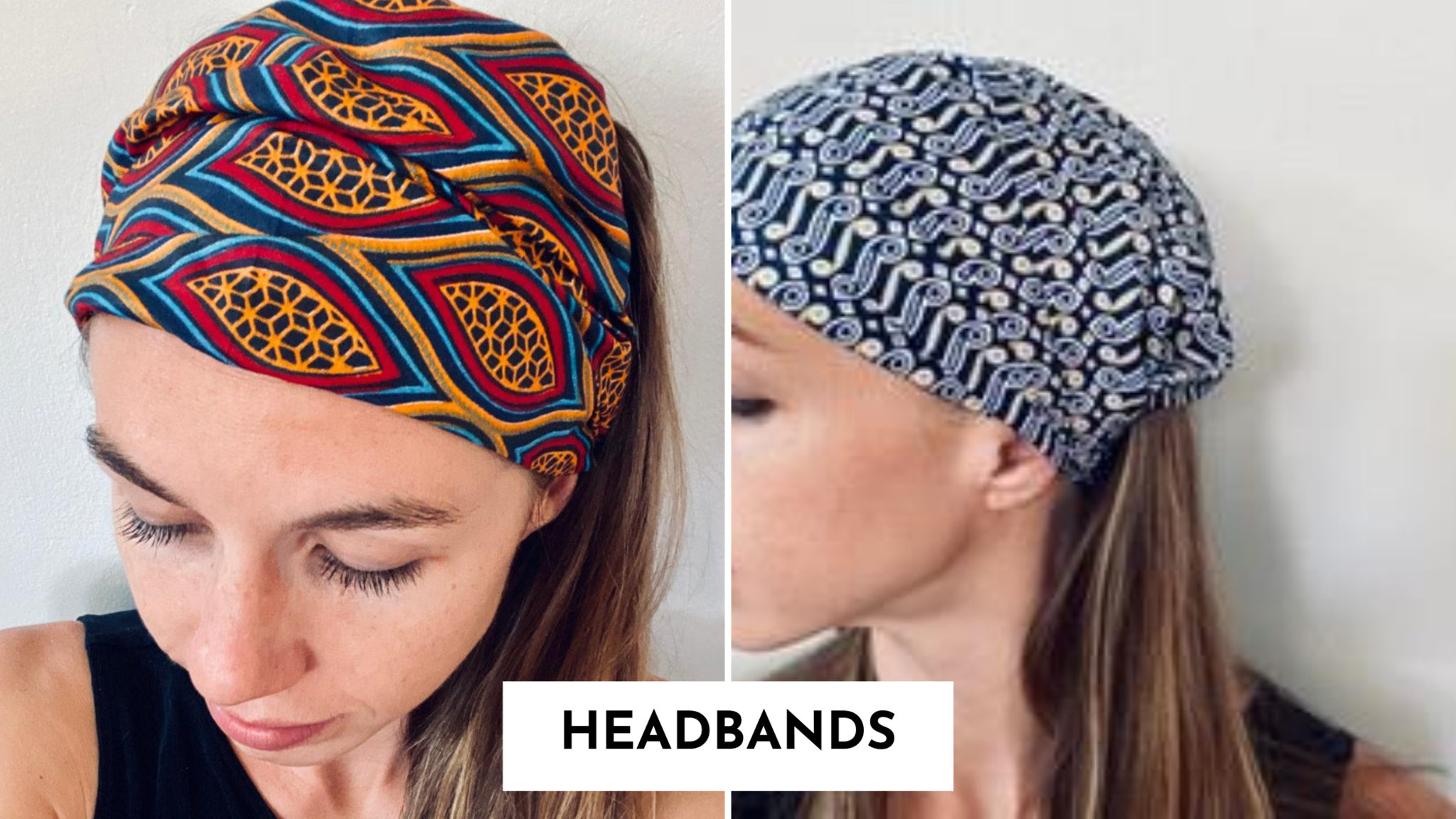 This fabric is an African wax print fabric called Kitenge, originating from East Africa. Kenya, Uganda, Tanzania, and Sudan are some of the African countries where kitenge is worn.
You might notice that there are some similarities in the bold prints of kitenge fabrics and the batik fabric prints on items like our sarongs. There's a reason!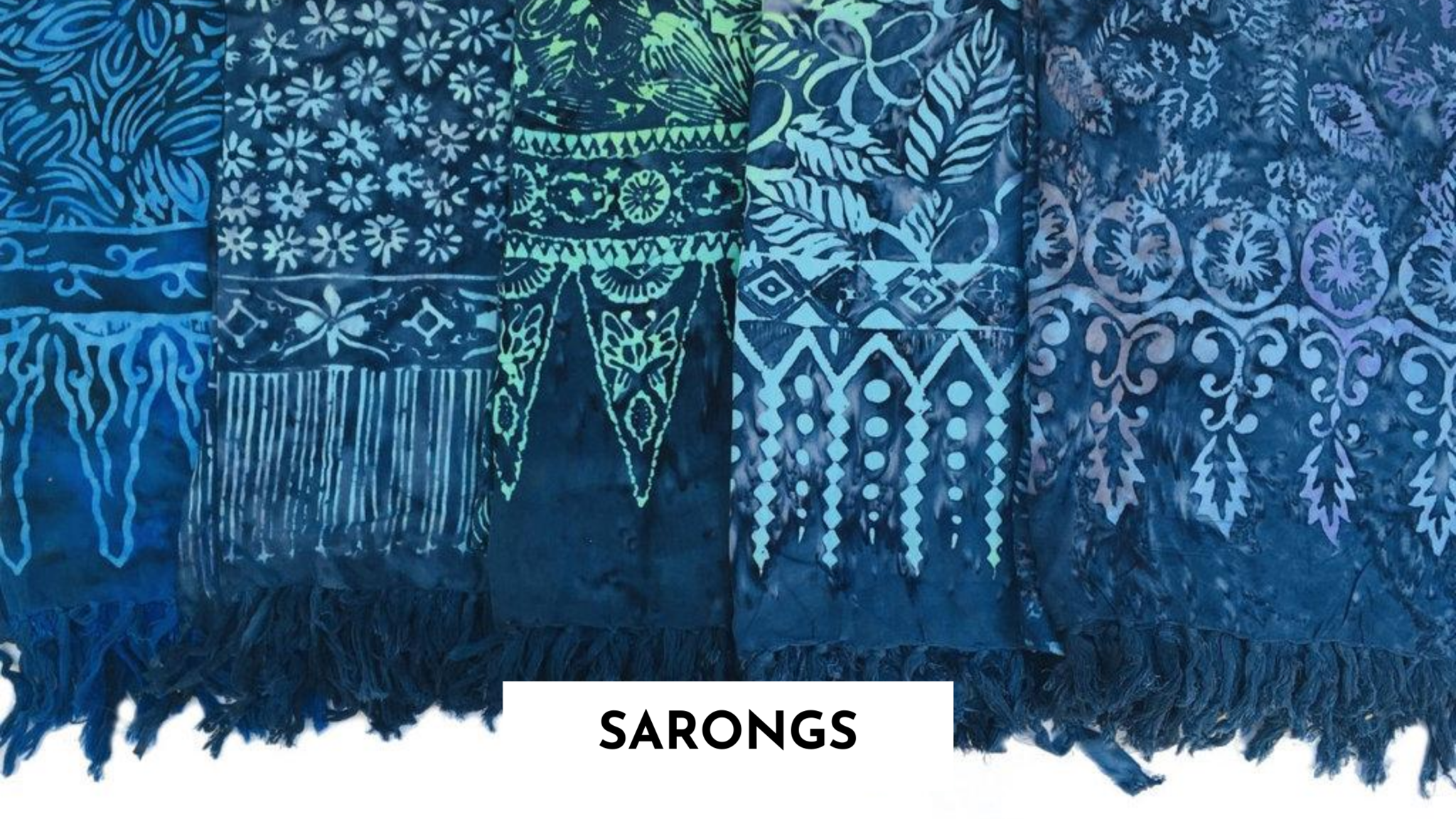 A brief history of kitenge:
Batik is also a wax print fabric which comes from Indonesia. Wax is printed on the fabric and then dyed; the wax protects the fabric from the dye creating the colorful patterns.
During the Dutch colonization of Indonesia, merchants learned about the batik print and tried to make it popular back home using their own imitation methods. It wasn't a flop but it wasn't quite the success they were hoping.
Eventually, the Dutch started sailing to the eastern coasts of Africa (circa the 1800's), where they found buyers.
Some scholars attribute this to the Belanda Hitam, a group of West Africans who were recruited to the Dutch colonializing in Indonesia. It's speculated that the Belanda Hitam developed a taste for the batik prints which they brought with them when they eventually retired. Many settled in Ghana, where the wax print market now thrives today.
Of course, the Belanda Hitam and other groups throughout Africa made the Indonesian inspired prints their own when they reproduced them in Africa. Designs quickly incorporated African symbology and patterns, especially as prominent African leaders and socialites began to make popular kitenge clothing.
Still, up until the 1960s, most of the African wax print fabric sold in West Africa was made in Europe!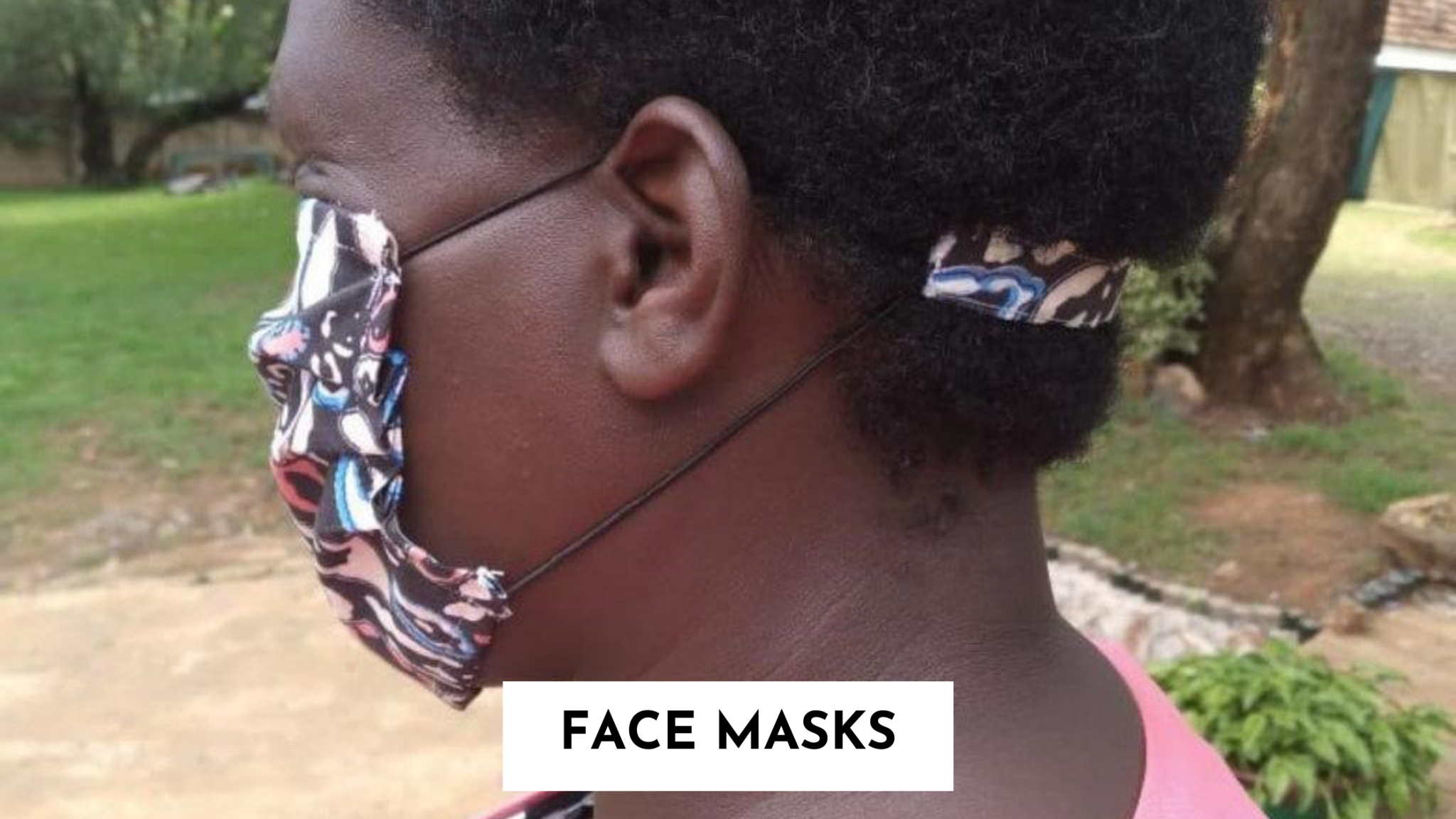 Kitenge at Global Gifts:
Our kitenge fabric comes from the Rivatex factory in Eldoret, Kenya and our kitenge products are made by the artisans at Creation Hive (formerly known as Imani Workshops).
The fabrics of our kitnege are 100% cotton and covered in wax which provides its trademark thickness. Compared to it's clothing cousin, the khanga or the kikoy, you'll find kitenge fabric is thicker and slightly stiffer.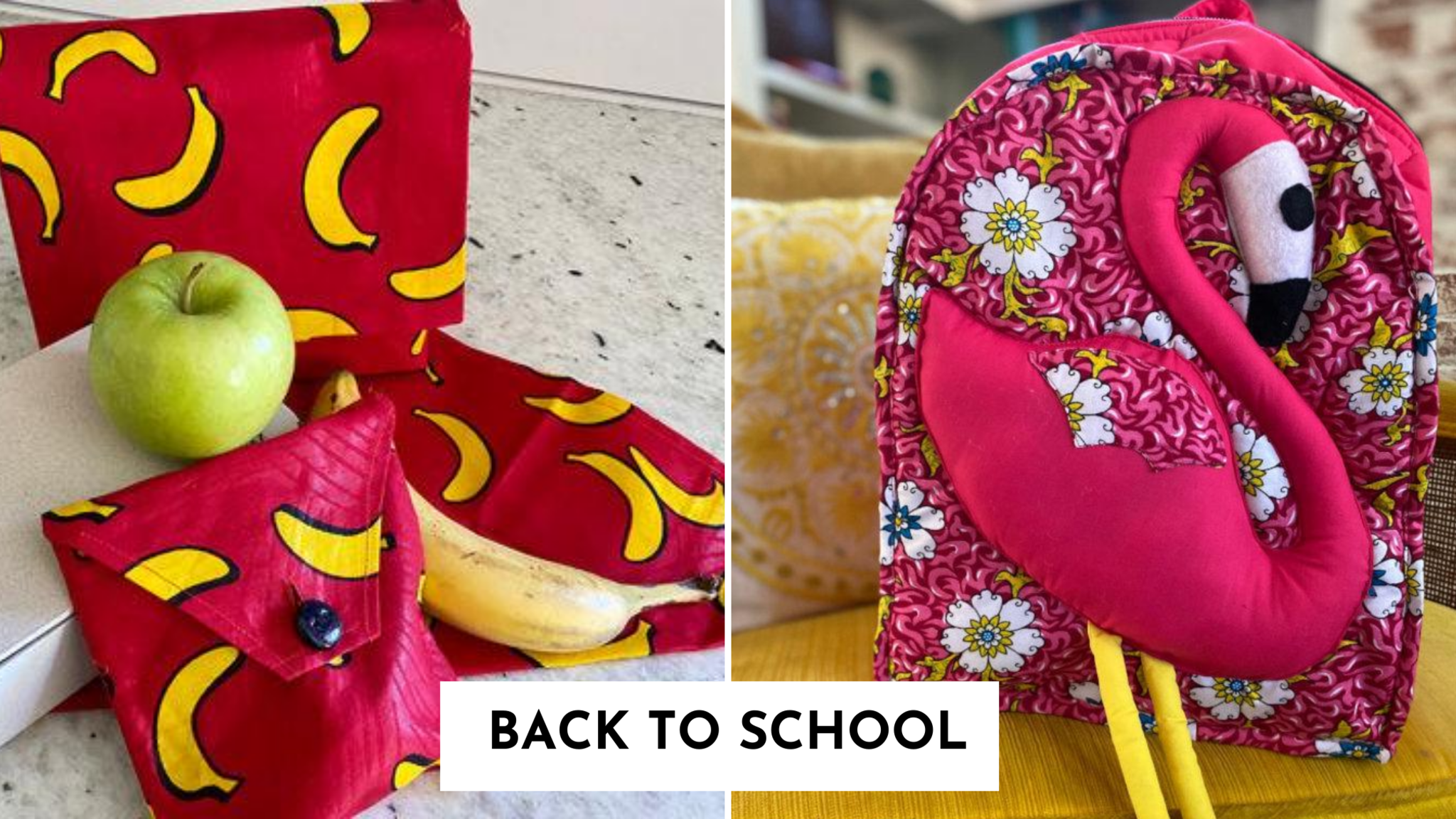 Some of our most popular kitenge items include:
hair accessories (ties, headbands, and bandanas)
face masks (one of our highest review styles)
flaxseed lavender pillows
children's backpacks
collapsible shopping totes
and even greeting cards!!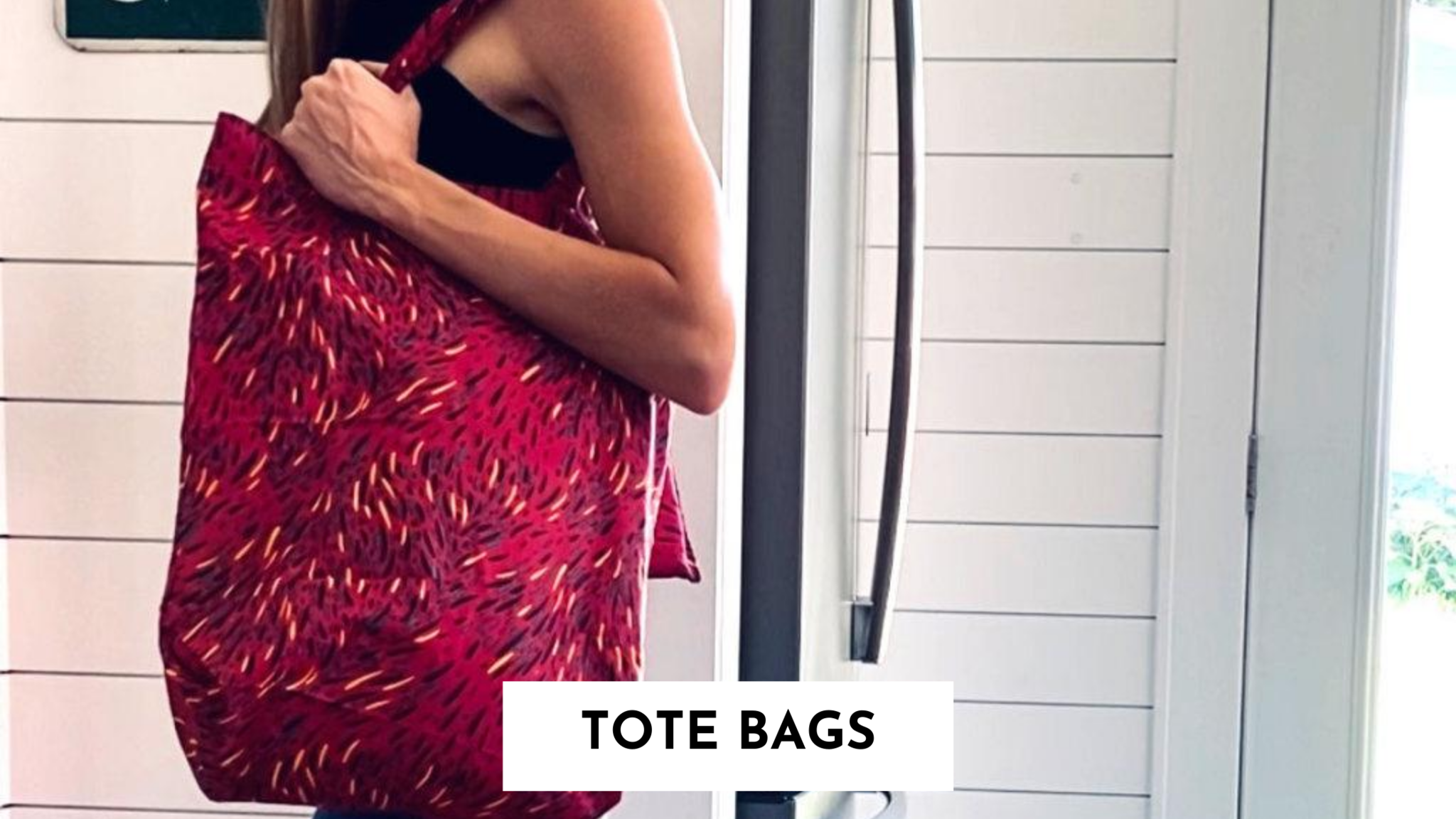 Khanga, the close relative of Kitenge:
Khanga comes from the Old Bantu (Kiswahili) word for "to wrap" or "to close". It's worn most often by women and were often given as gifts on birthays, weddings, or other special occasions. However, despite being a popular gift for major moments, the khanga is also used for daily tasks like carrying children and goods. Rectangular in cut, khanga usually have a border along each side, with a different central pattern. In modern designs, there is often a proverb or saying included at the bottom of the design.
Kikoy, another close relative:
We're not done yet! There's a third fabric called kikoy (or kikoi) which hails from Eastern Africa. This garment is thinner, rectangular, and wax-free. It started out as a men's garment but is now widely worn by women too. This might be the most versatile in use due to the softer nature of the fabric, similarly to a sarong.
Here's what the Kikoy fabric looks like: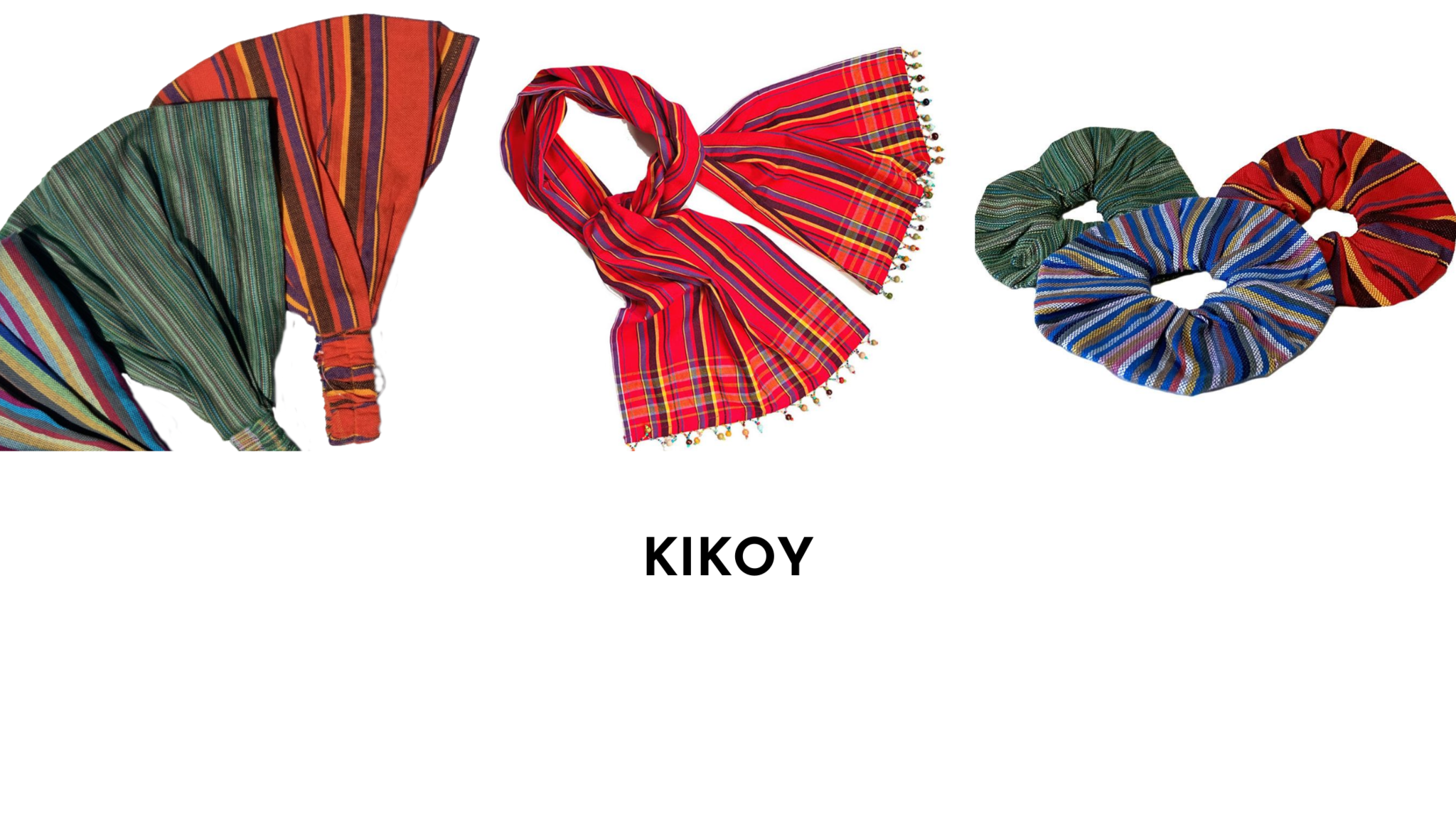 Sources:
https://www.tanzania-experience.com/blog/khanga-clothing-for-africa/
https://keonline.co.ke/rivatex2/products-category/
https://www.nytimes.com/2012/11/15/fashion/15iht-ffabric15.html