If you're looking for a great book to read this year, try one of these 22 books to read in 2022! From graphic novels to how-to guides, each of these titles takes us around the globe and helps us understand the many ways we're all connected. 
Check out our book subscription to have a new book sent to you each month! 
*If you click on a link and it does not bring you to the book title, it means we're out of stock at the moment! Give us a call to special order, or check back in a few days.
History calls them "internment camps" as if that helps lessen the blow of how we once imprisoned Japanese citizens in concentration camps. In this memoir, George Takei tells the story of living in one.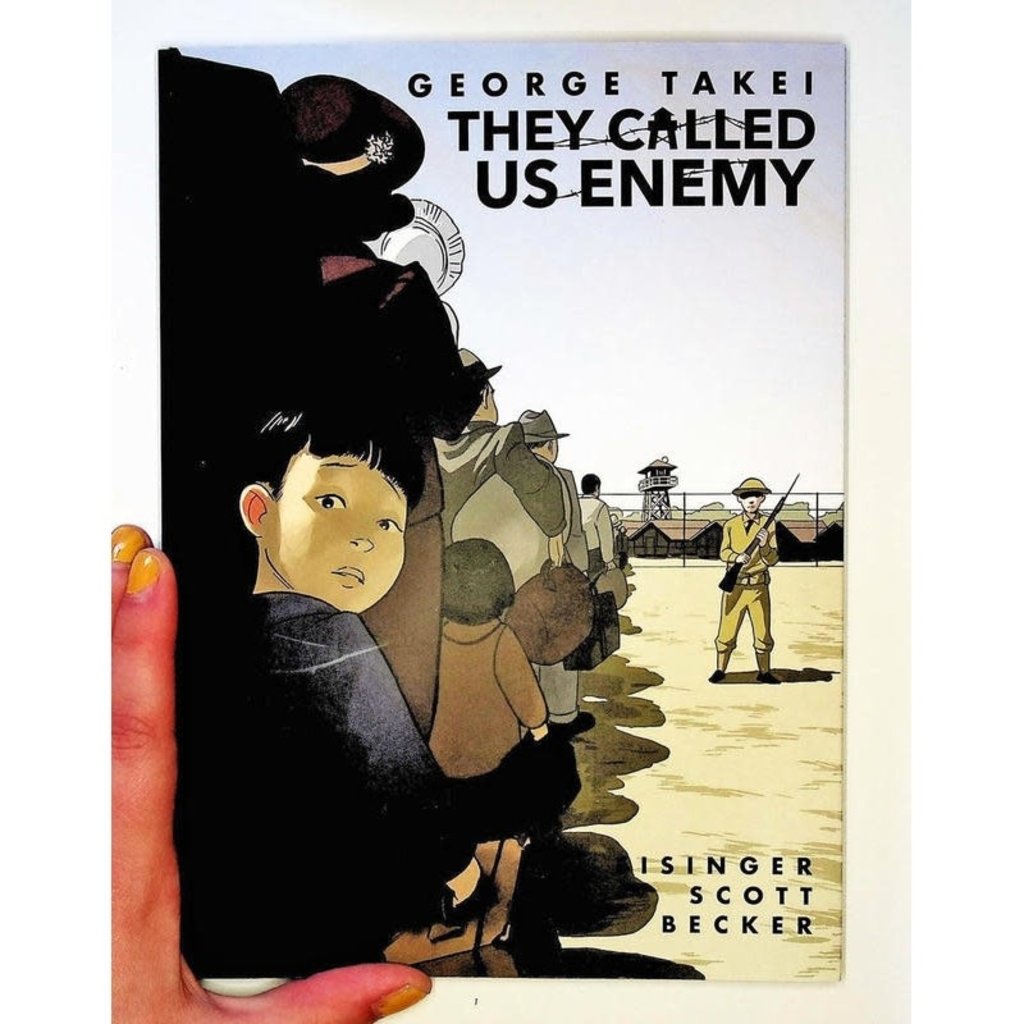 Throughout history women have had to struggle and fight for basically anything that would seem to be a given human right?! This graphic covers and documents each and every one of those moments in herstory, along with a few fellow icons in those movements (LGBTQ+, civil rights, reproductive rights, etc). Looking to the past to help us all move forward is vital and accessible through this beautifully illustrated compilation of these wonderful inspiring women and the fights they fought hard and with unabashed passion and vigor.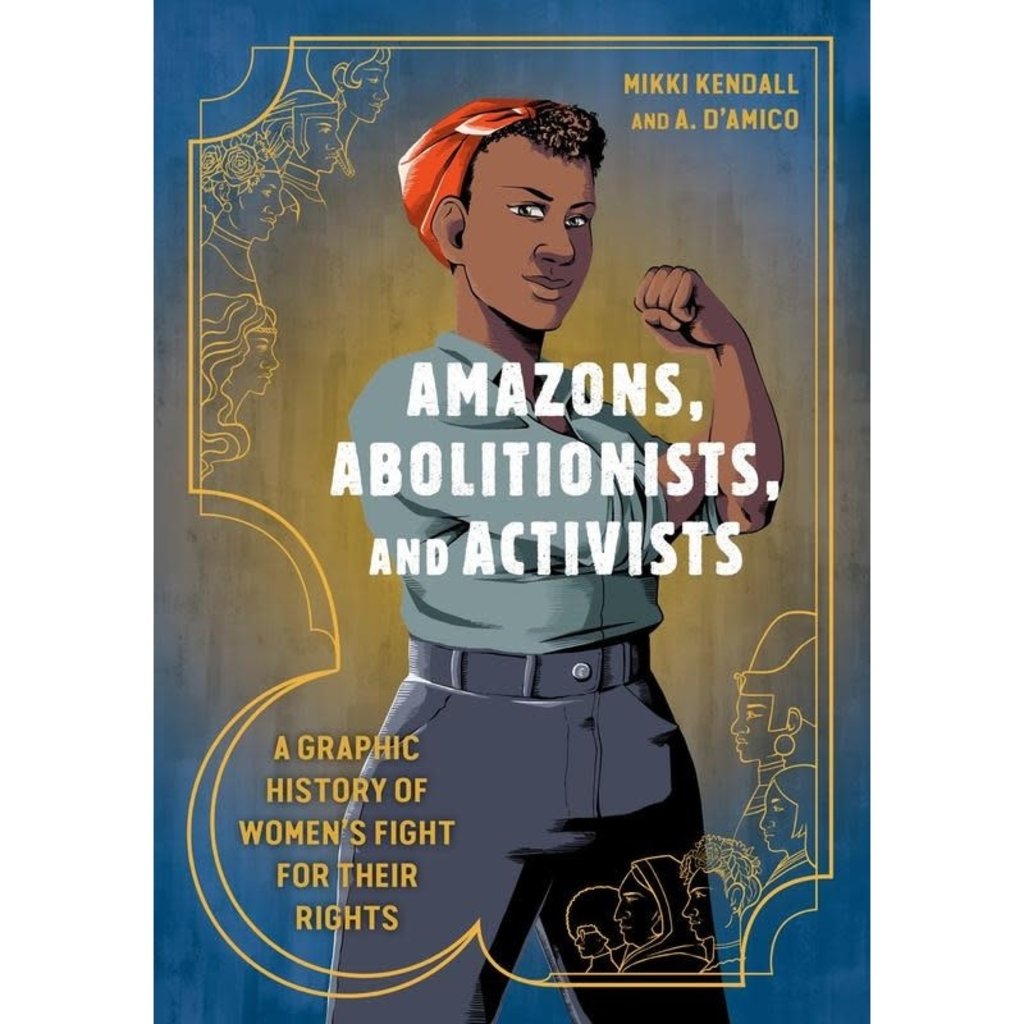 With sales of more than five hundred billion US dollars a year, the fashion industry is one of the most important sectors of the global economy, employing millions of men, women, and often children in the developing world. And yet its record is far from pretty. The collapse of Bangladesh's Rana Plaza with some thirty-five hundred desperately underpaid garment workers inside was a shocking example of what can go wrong when manufacturers ruthlessly cut costs while turning a blind eye to labor rights and workplace safety.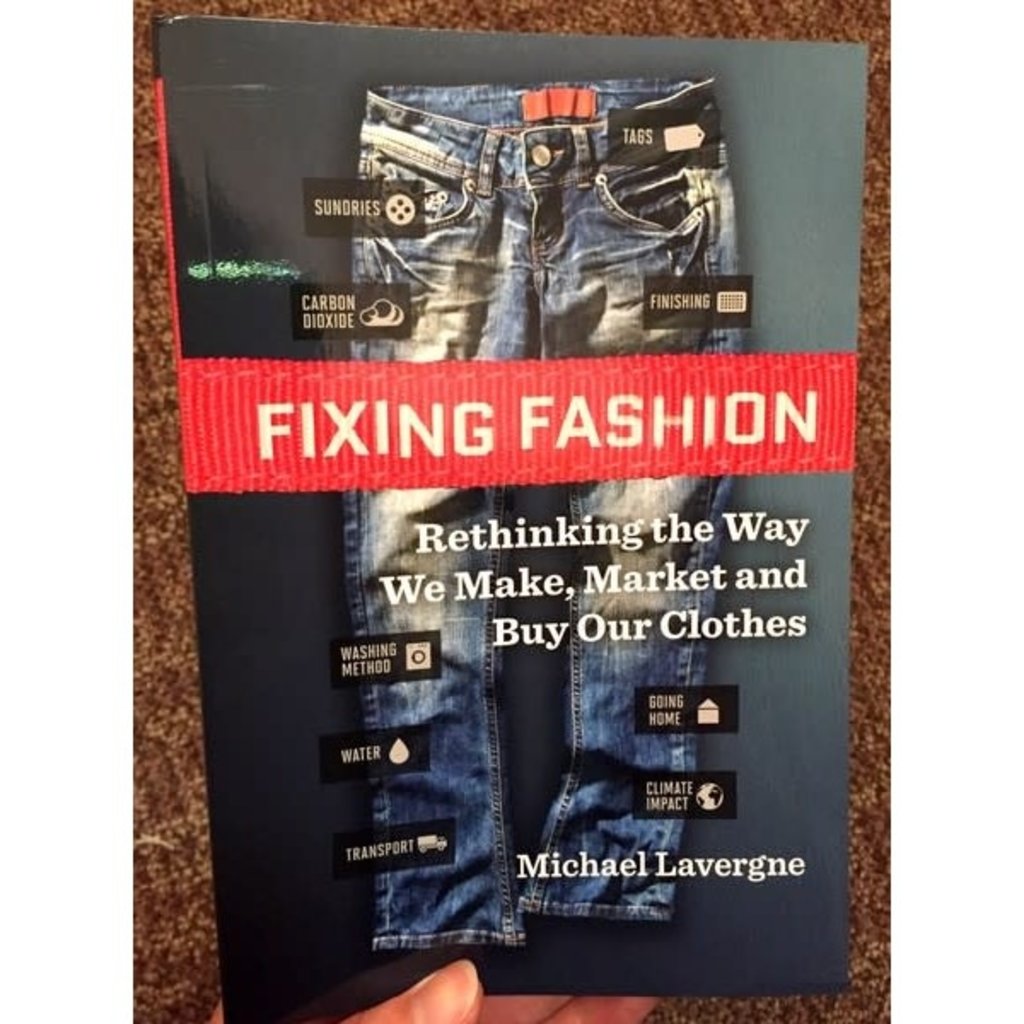 A graphic novelization of Marie Kondo's book, The Life-Changing Magic of Tidying Up. It follows Chiaki, a young woman in Tokyo whose life needs a bit of tidying up—Marie Kondo is here to help. Together, they exorcise the spirits of ex-boyfriends, declutter and organize Chiaki's living space, and work toward finding what will bring her joy.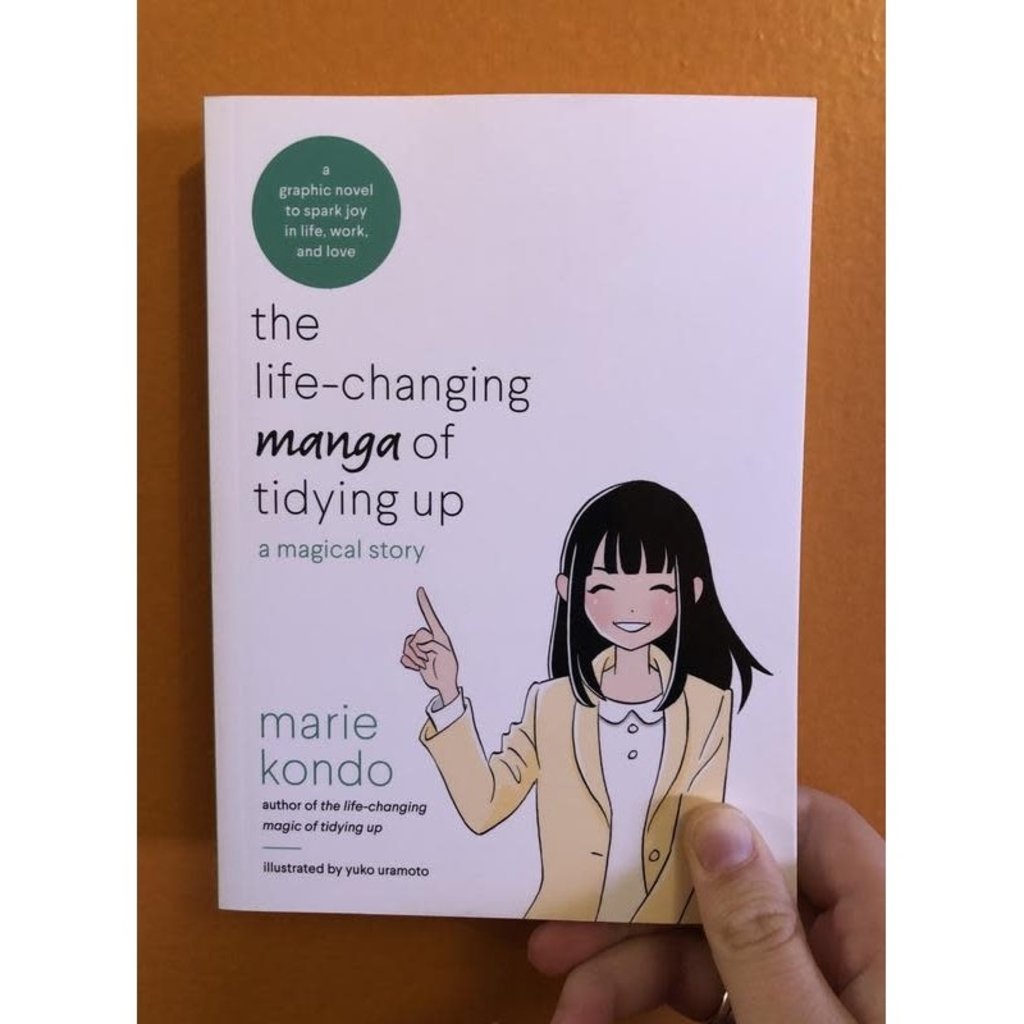 A book for young people of all races, giving them the language to understand personal and systemic racism, stand up to the adults in their lives, and grow into confident, self-aware people who know their history and can identify and confront prejudice and discrimination. Carefully and colorfully illustrated, includes primers on concepts from colonization to microaggressions, and action plans for what to do when you witness racial harrassment or hear someone make a racist joke. Exercises involve writing your personal history and the history of your community in regards to race, figuring out how to handle mistakes and keep learning, and determining your personal values and boundaries. Accessible without ever talking down.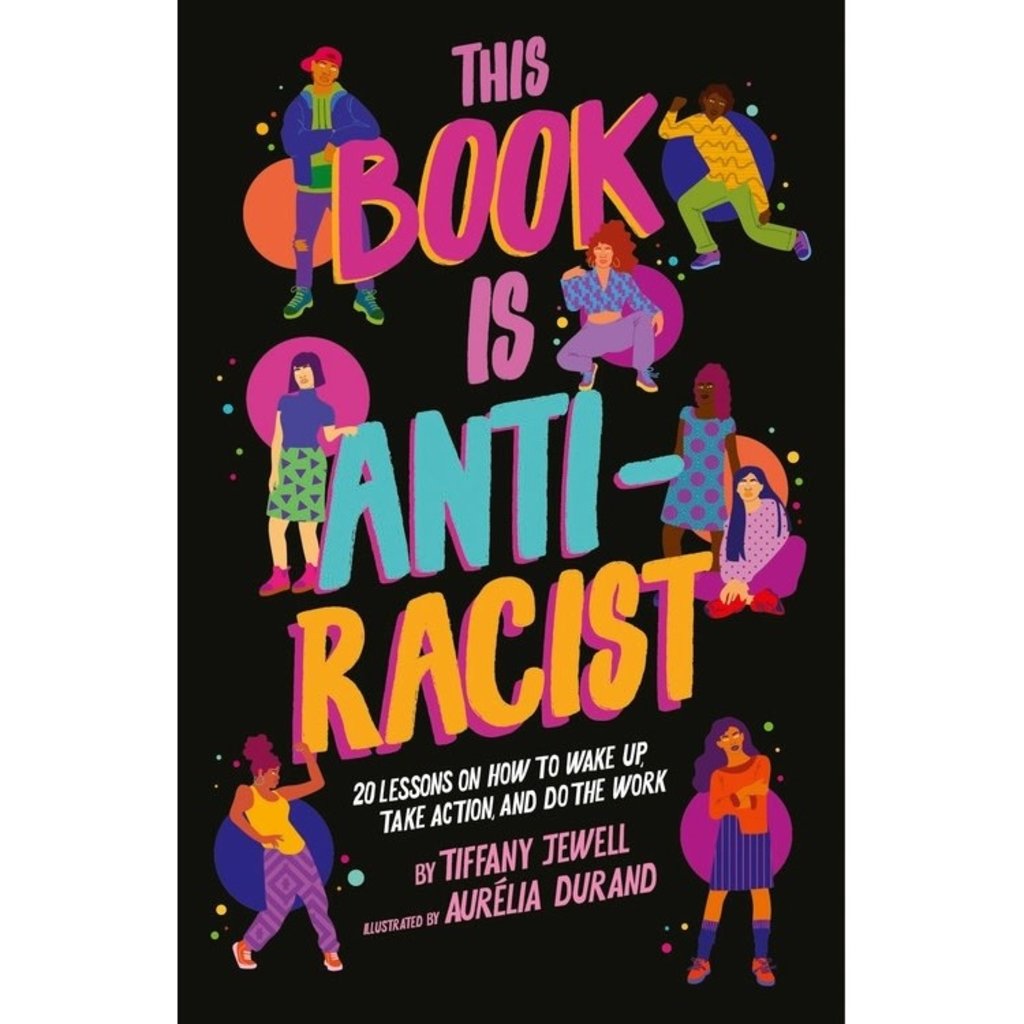 6. The How to Series
A back-to-basics collection from world-renowned Zen master Thich Nhat Hanh that introduces everyone to the essentials of mindfulness practice, through regular daily tasks.

Beyond race, class, or other factors, there is a powerful caste system that influences people's lives and behavior and the nation's fate. Linking the caste systems of America, India, and Nazi Germany, Wilkerson explores eight pillars that underlie caste systems across civilizations, including divine will, bloodlines, stigma, and more. Using riveting stories about people—including Martin Luther King, Jr., baseball's Satchel Paige, a single father and his toddler son, Wilkerson herself, and many others—she shows the ways that the insidious undertow of caste is experienced every day.
She documents how the Nazis studied the racial systems in America to plan their out-cast of the Jews; she discusses why the cruel logic of caste requires that there be a bottom rung for those in the middle to measure themselves against; she writes about the surprising health costs of caste, in depression and life expectancy, and the effects of this hierarchy on our culture and politics. Finally, she points forward to ways America can move beyond the artificial and destructive separations of human divisions, toward hope in our common humanity.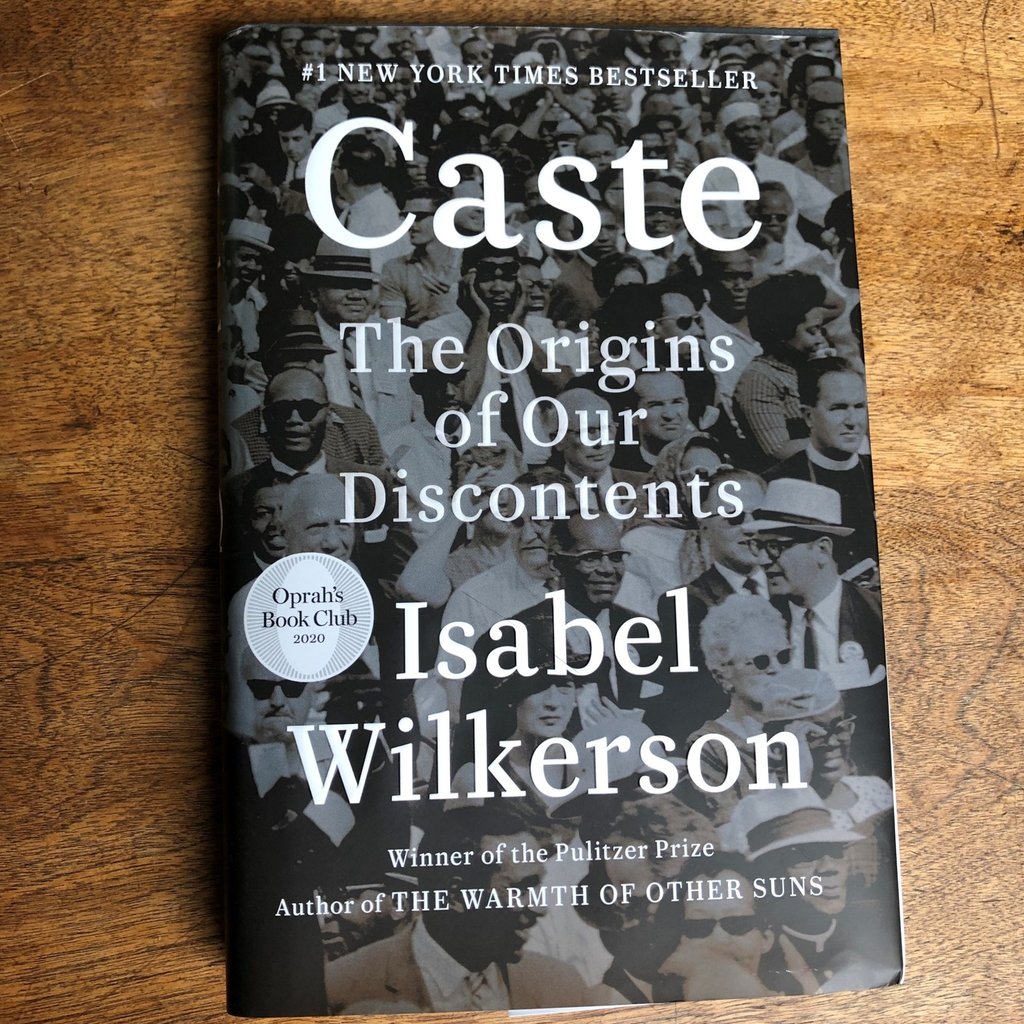 Eight Mexican folk heroines come to vibrant life in this fascinating anthology illustrated by Pura Belpré Award-winning artist, educator and activist Maya Gonzalez. Drawing on centuries of Mexican traditions, Fiesta Feminina celebrates brave young girls, clever mythological characters and ambitious historic women leaders. With an illustrator's note by Gonzalez and enthralling art throughout, Fiesta Feminina joins Barefoot's popular anthology collection as an engaging tool to weave a captivating storytime in the classroom or at home.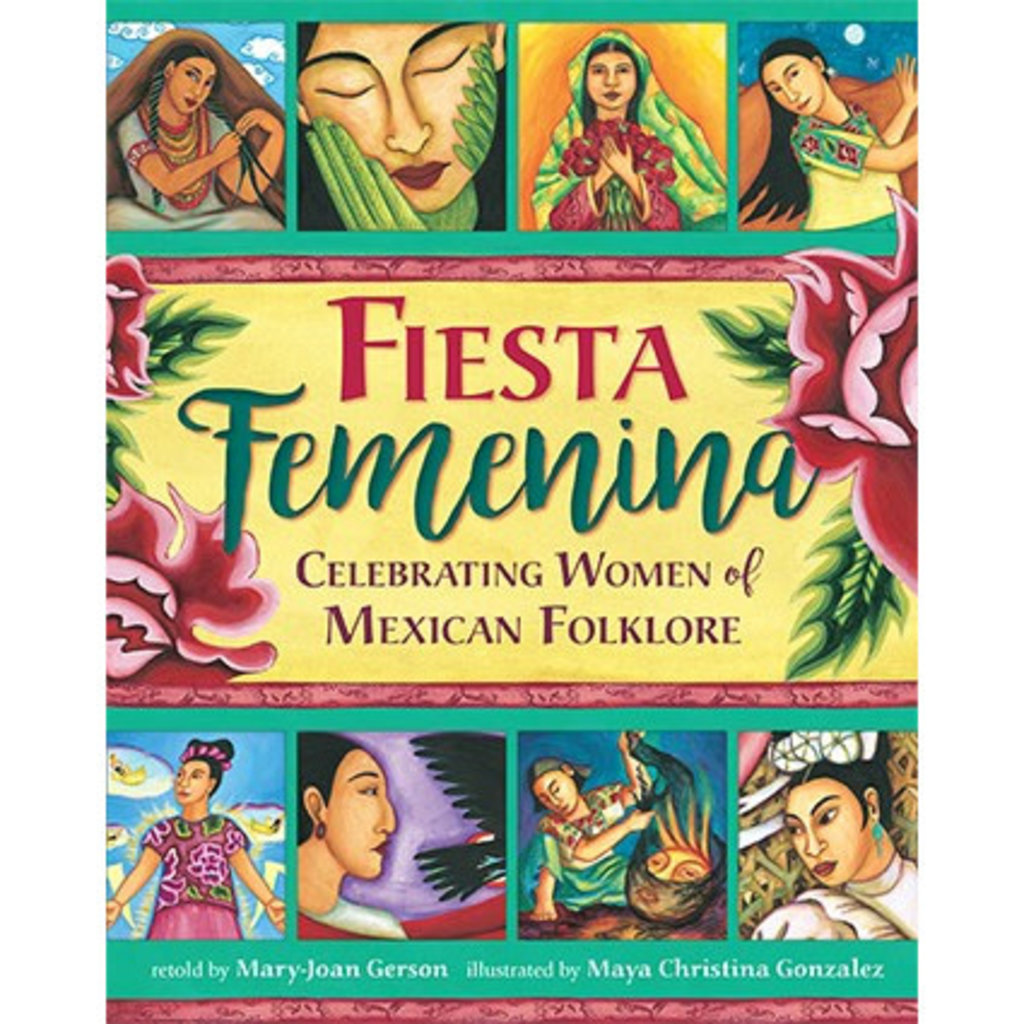 Whether you're a reforming bro wondering how you got to the place you are, or if you're someone else wondering why "guys" are the way they are. In this day and age, having a healthy understand of masculinity and all its pitfalls, Guyland is a great resource for anyone just trying to understand themselves and others. Learn how to navigate the Guyland with Michael Kimmel, and maybe get some insight on how the way our boys grow up can be brought back down to reality and acceptable social behavior.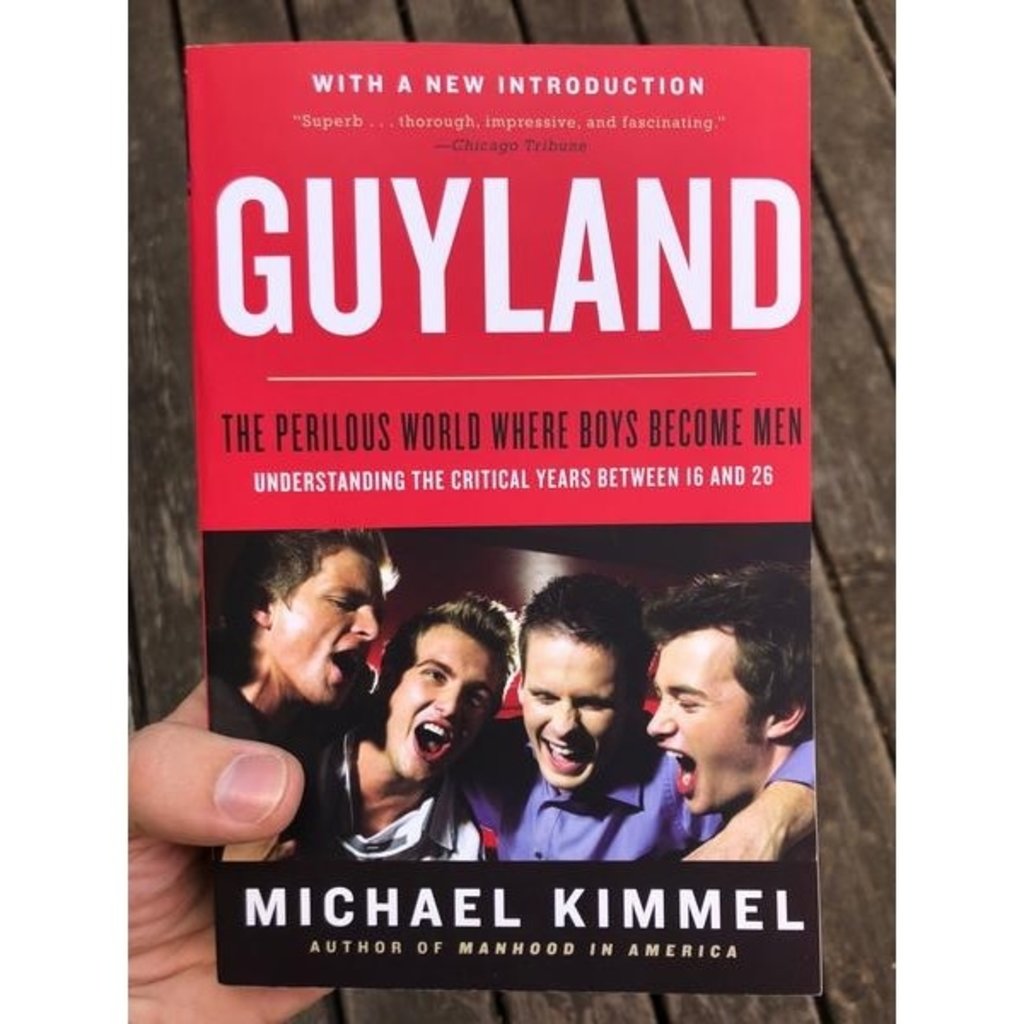 This beautifully illustrated collection of biographies, celebrates the lives of 50 amazing and under-acknowledged women from Afghanistan, Pakistan, India, Bangladesh, Nepal and Sri Lanka. They are famous actors and entertainers, leaders in business and activism and they have lessons to teach young girls of color by empowering them to determine what their own lives will be about.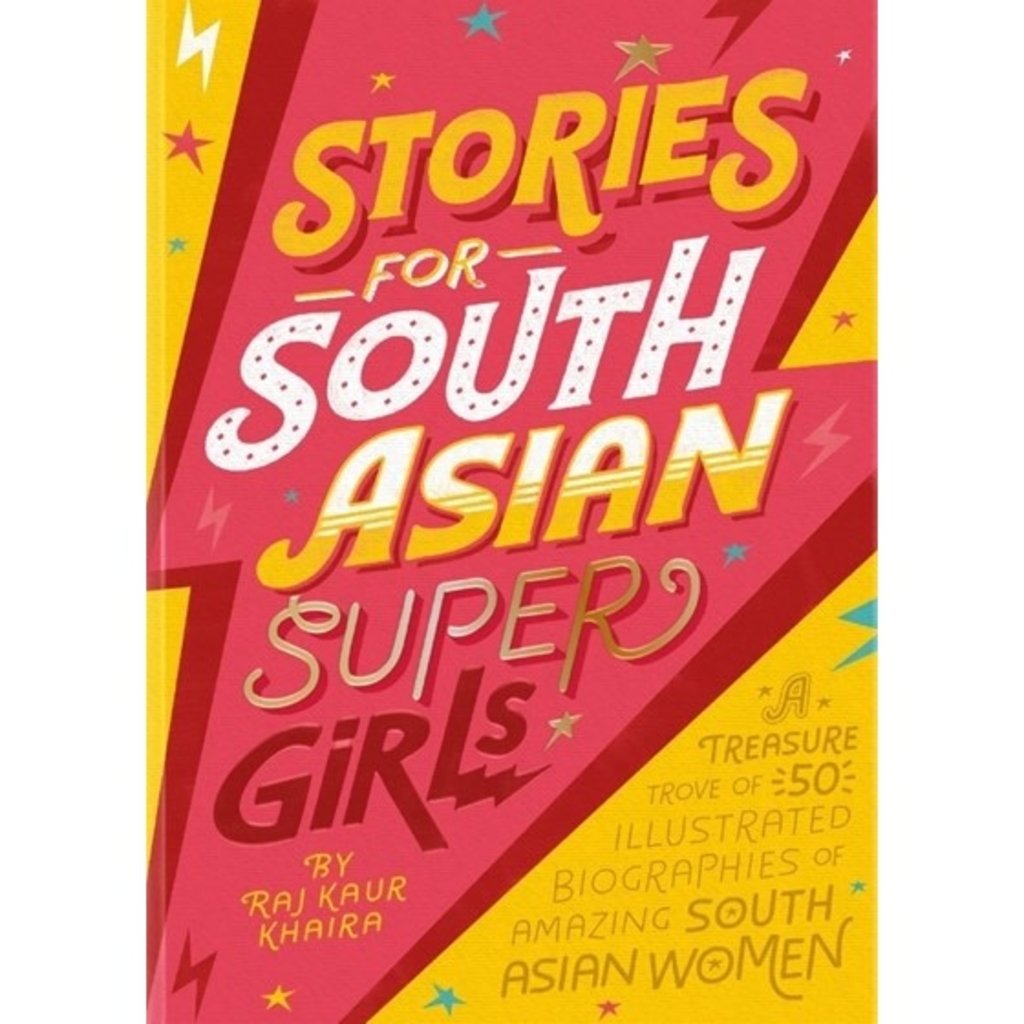 This is THE book on race we've been waiting for. Ijeoma Oluo turns her wise and brilliant brain to the task of teaching the basics to anyone who's ever felt confused, hurt, tongue-tied, conflicted, ignorant, or ignored on the topic of racism and how to create a less racist world. Self-examination, recognition and repair when we or others around us screw up, empathy, and understanding the history of race and racism are all key components here, and Oluo lays it out clearly and in a way that anyone can understand and learn from.
You may have read Oluo's work in The Guardian, Jezebel, xoJane, The New York Times, etc, and now you can enjoy 250 pages of her direct, incisive, sometimes humorous and always readable work. Intersectionality, history from the origins of white privilege to the Black Lives Matter movement, and so many points in between, this is a book for everyone. Get one for yourself and donate one to your local high school. Then get out there and start, or keep having, those important conversations.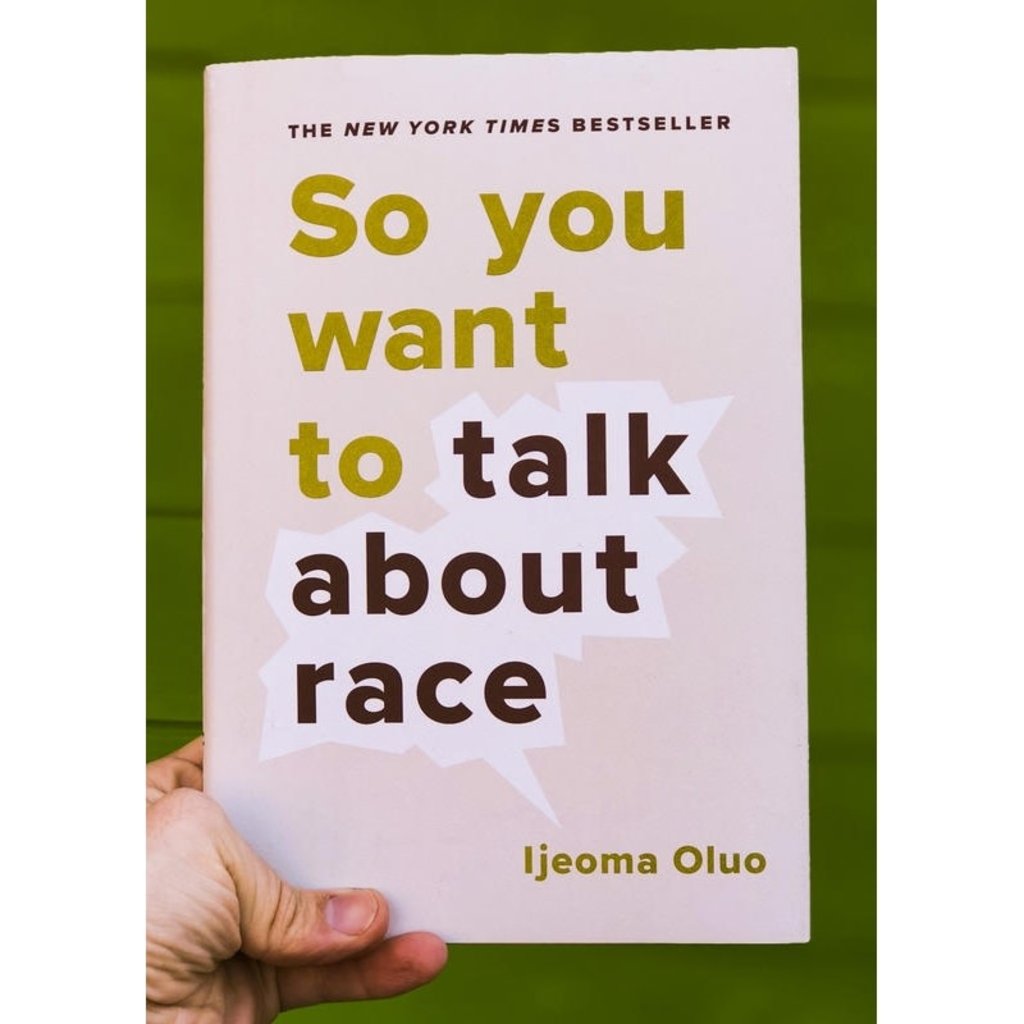 12-15. Introducing ___: A Graphic Guide
Is biology destiny? Why is the personal political? Is pornography anti-feminist? The term "feminism" came into English usage around the 1890s, but women's conscious struggle to resist discrimination and sexist oppression goes much further back.
Cathia Jenainati and Judy Groves highlight the key social, political and literary ideas which have shaped our thinking about the status of women across the globe, and tell the story of remarkable individuals who actively challenged and changed traditions, social customs and laws. Surveying the major developments that have affected women's lives from the 17th century to the present day, this book is an invaluable reference for anyone seeking the story of how feminism reconfigured the world for women and men alike.
Sometimes capitalism can feel comically evil, so what better place to tell the history of capitalism than a graphic novel? This handy guide breaks down capitalism from feudalism to the modern day, and is full of both great information and illustrations of all your favorite historical figures.
Cultural studies is a discipline that claims not to be a discipline--a radical critical approach for understanding racial, national, social and gender identities. 
Introducing Cultural Studies provides an incisive tour through the minefield of this complex subject, charting its origins in Britain and its migration to the USA, Canada, France, Australia and South Asia, examining the ideas of its leading exponents and providing a flavour of its use around the world. Covering the ground from Gramsci to Raymond Williams, postcolonial discourse to the politics of diaspora, feminism to queer theory, technoculture and the media to globalization, it serves as an insightful guide to the essential concepts of this fascinating area of study.
Are humans really selfish and greedy, or generous and kind? Does anyone have the right to tell you what "good" and "bad" mean? Is morality about obeying a set of rules or thinking about the consequences?
Introducing Ethics traces the arguments of great moral philosophers including Socrates, Plato, Aristotle, Hobbes and Kant, and explores what more modern thinkers such as Jean-Paul Sartre, John Rawls and Richard Rorty have brought to the debates. This enjoyable graphic guide may not answer all of your moral dilemmas--but it will make you better equipped to think about them.
"We Are All Fast-Food Workers Now": The Global Uprising Against Poverty Wages gives readers insight to the realities of globalization from the perspective of low-wage workers who have sparked a new labor movement. These stories from small farmers, fast-food servers, retail workers, adjunct professors and more worker-activists show how these people are fighting for respect, safety, and living wages.
Chapters cover topics such as poverty wages, the history of the labor struggle, dismantling capitalism, OUR Walmart and the Uprising of Retail Workers, the New Civil Rights Movement, the rising of the Global Precariat, the organization of garment workers in the age of fast fashion, the global uprising of peasants and farmworkers, and the future of the labor movement. With photographs by Liz Cooke and drawing from interviews with activists in the US and across the world, these are stories of resistance, rebellion, and hope.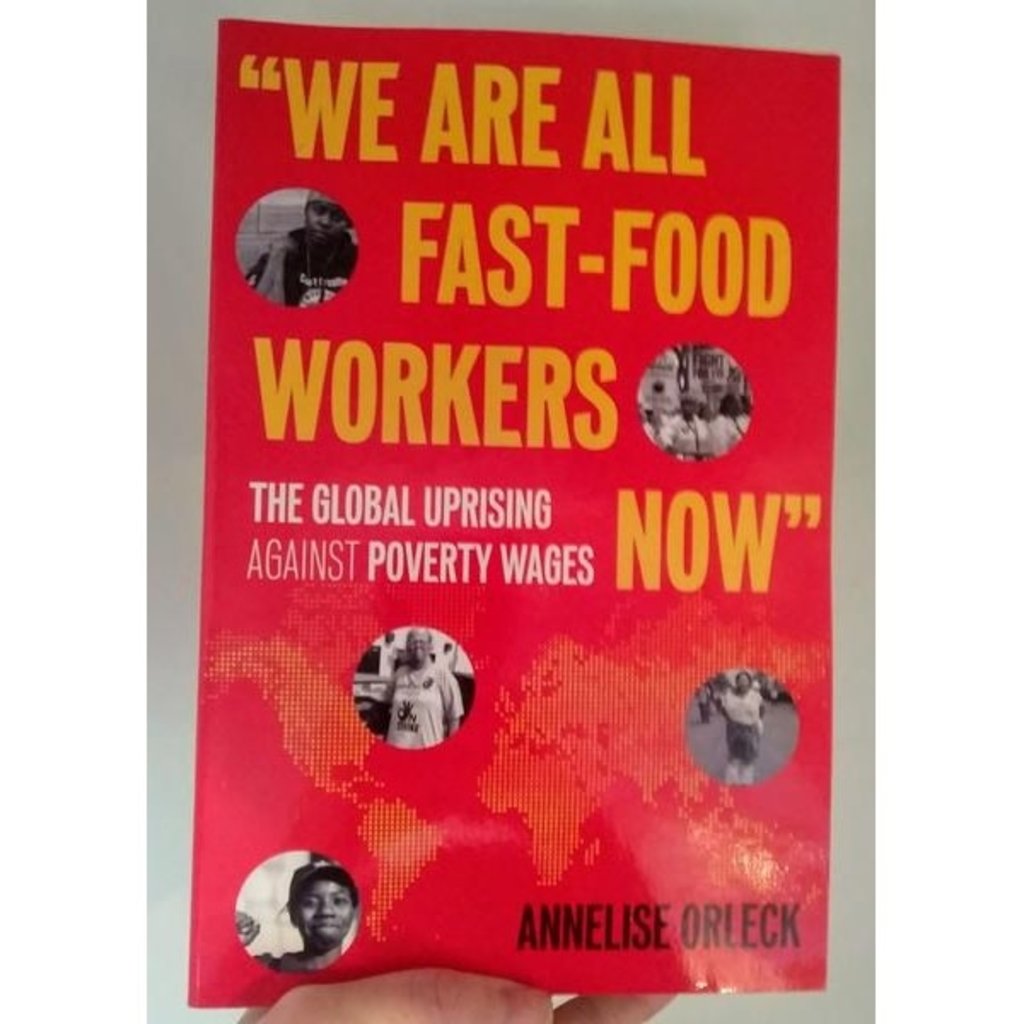 Ever wondered who makes your clothes? Who sells them? How much they get paid? How the fashion and sex industries are intertwined?
Threadbare draws the connections between the international sex and garment trades and human trafficking in a beautifully illustrated comics series. Anne Elizabeth Moore, in reports illustrated by top-notch comics creators, pulls at the threads of gender, labor, and cultural production to paint a concerning picture of a human rights in a globalized world. Moore's reporting, illustrated by members of the Ladydrawers Comics Collective, takes the reader from the sweatshops of Cambodia to the traditional ateliers of Vienna, from the life of a globetrotting supermodel to the warehouses of large clothing retailers, from the secondhand clothing industry to the politics of the sex trade. With thoughtful illustrations of women's stories across the sex and garment supply chain, this book offers a practical guide to a growing problem few truly understand.
Featuring the work of Leela Corman, Julia Gfrörer, Simon Häussle, Delia Jean, Ellen Lindner, and Melissa Mendes.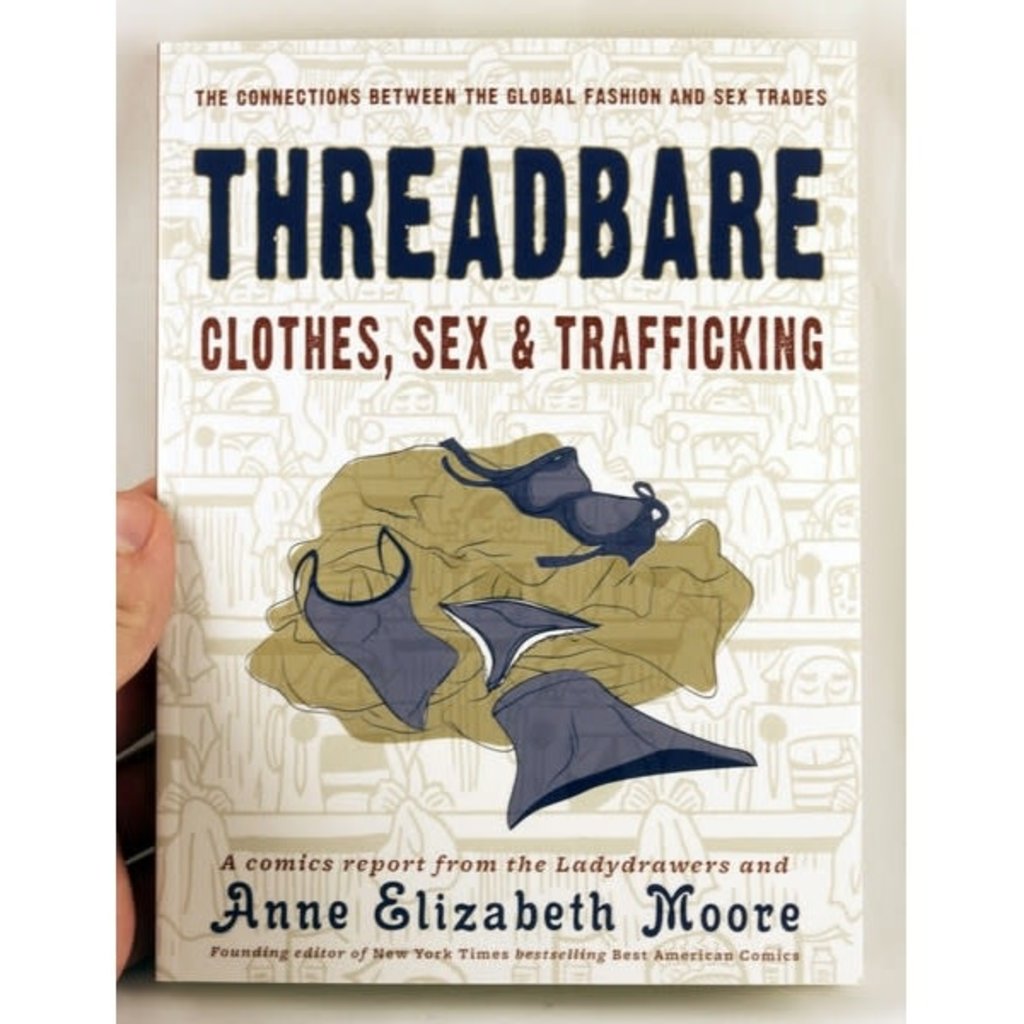 Put your waste to work with rad projects and activites designed to help you reduce, reuse, recycle, and rethink your relationship with garbage. Learn all about garbage: what it is, where it goes, and what happens to it in this collection of scientific facts, short stories, and history lessons organized to help develop a better understanding of how our world handles waste.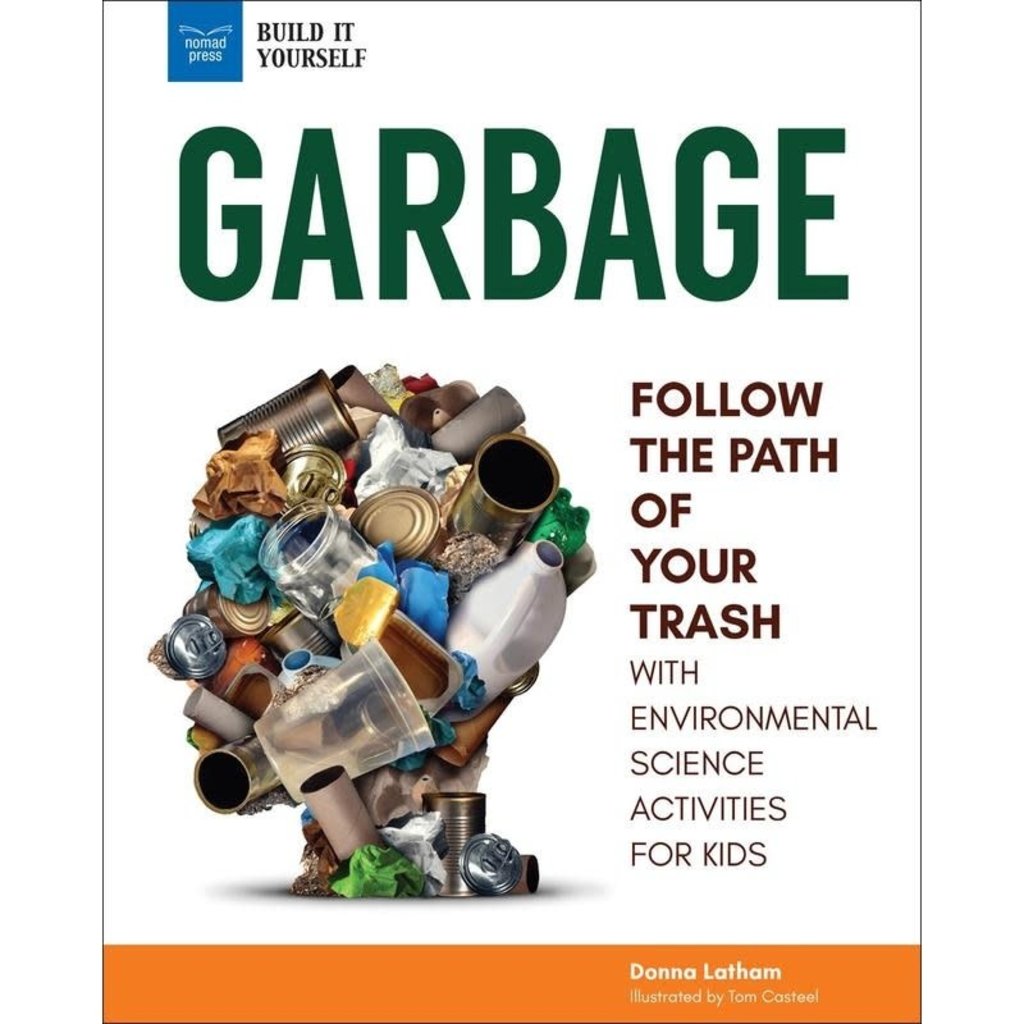 A small book with big ideas from today's leading activists and artists. In this installment, youth activist Hannah Testa chronicles both her personal and political mission to save the Earth's oceans by limiting single-use plastic products. Artists and activists from around the globe share stories, guidance, and candid advice in this nonfiction anthology series for young adults.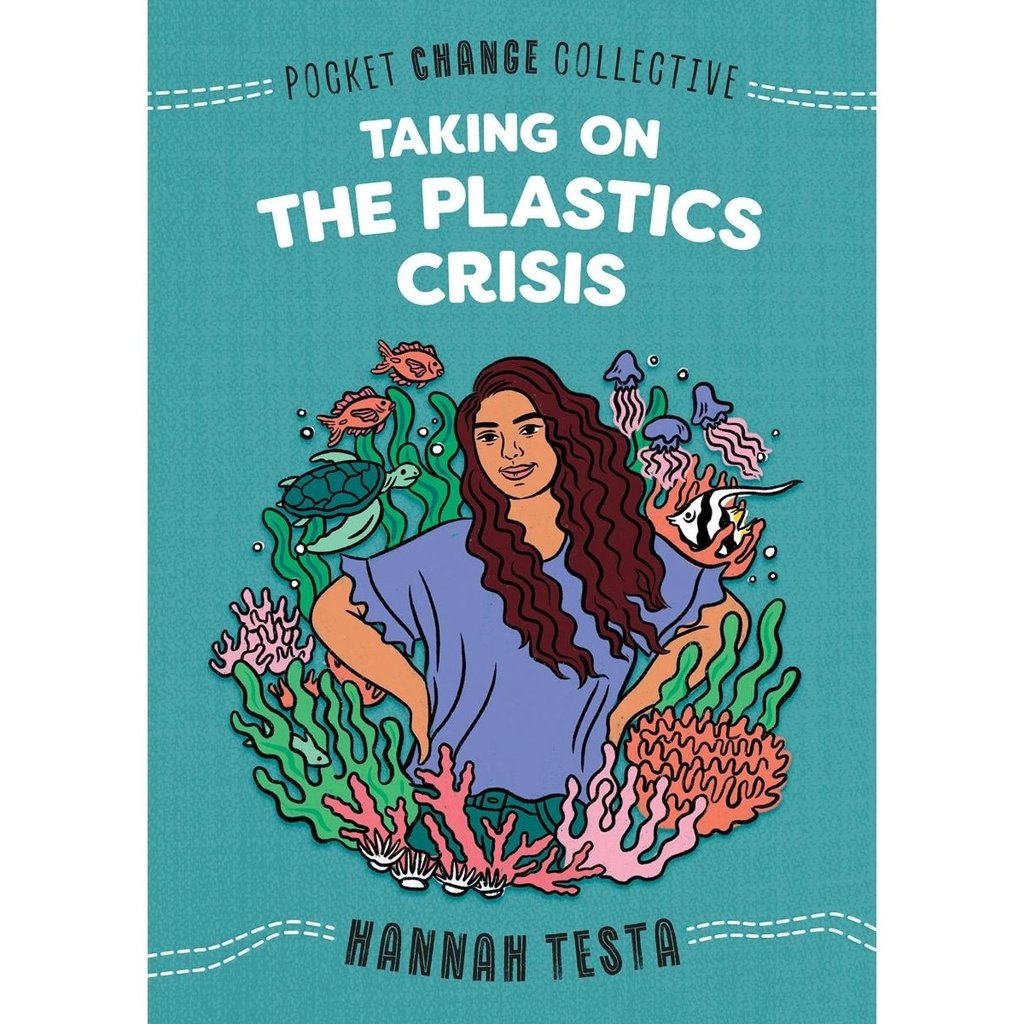 Spanning America's history, from its colonization to the Trump era, this comprehensive history explores what it has meant to be a working person. Revised to include a more current and inclusive perspective, From the Folks Who Brought You the Weekend looks at 17th century indentured servants and slaves, sex workers, high-tech Silicon Valley workers, and more. Gain insight into their relationships with pressing issues like immigrant workers, worker activism, global unions, and social justice. And if that isn't enough to satiate your curiosity, there are illustrations! Learn not only the facts and timelines, but who these people were and what their lives were like.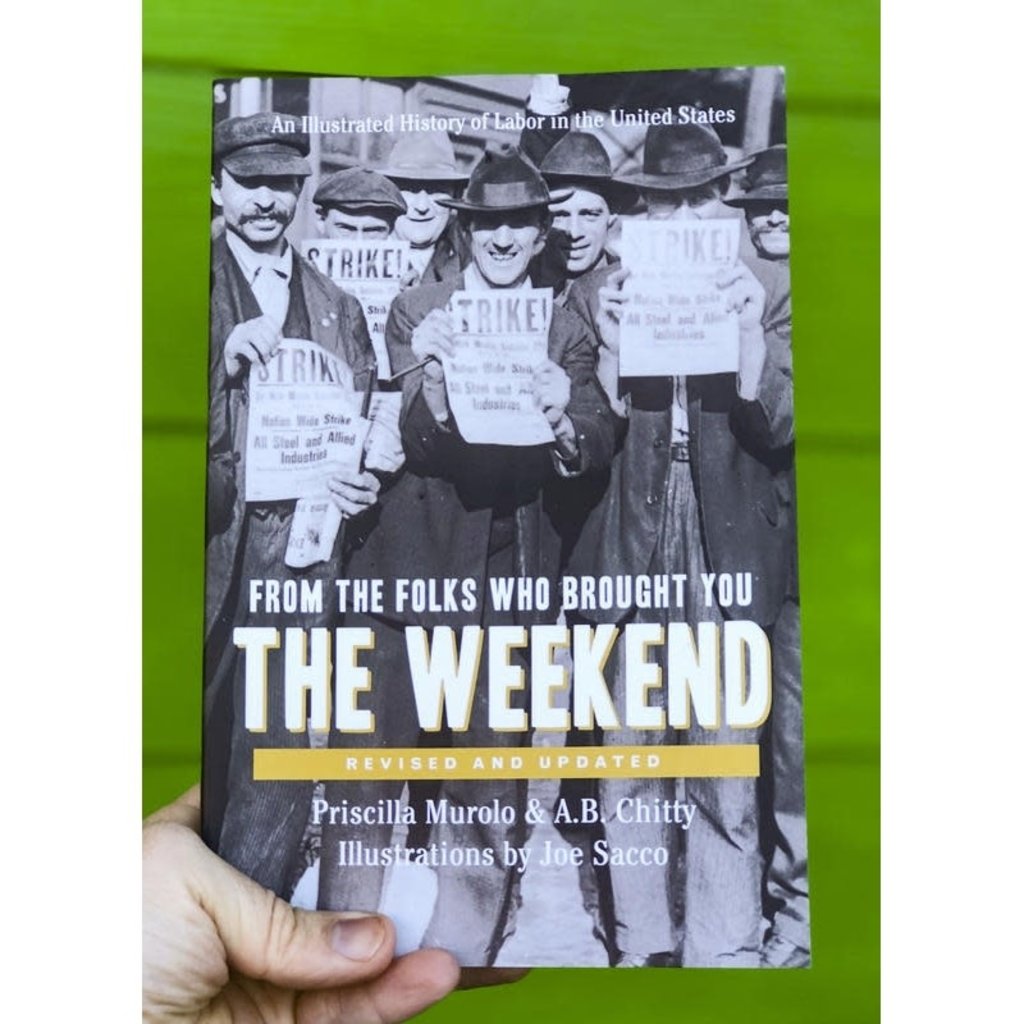 Greta Thunberg's call to action is powerful. While written like a kid's book, this book is for the adults who aren't listening about climate change and don't want to understand that they need to act now in order to put out the house fire.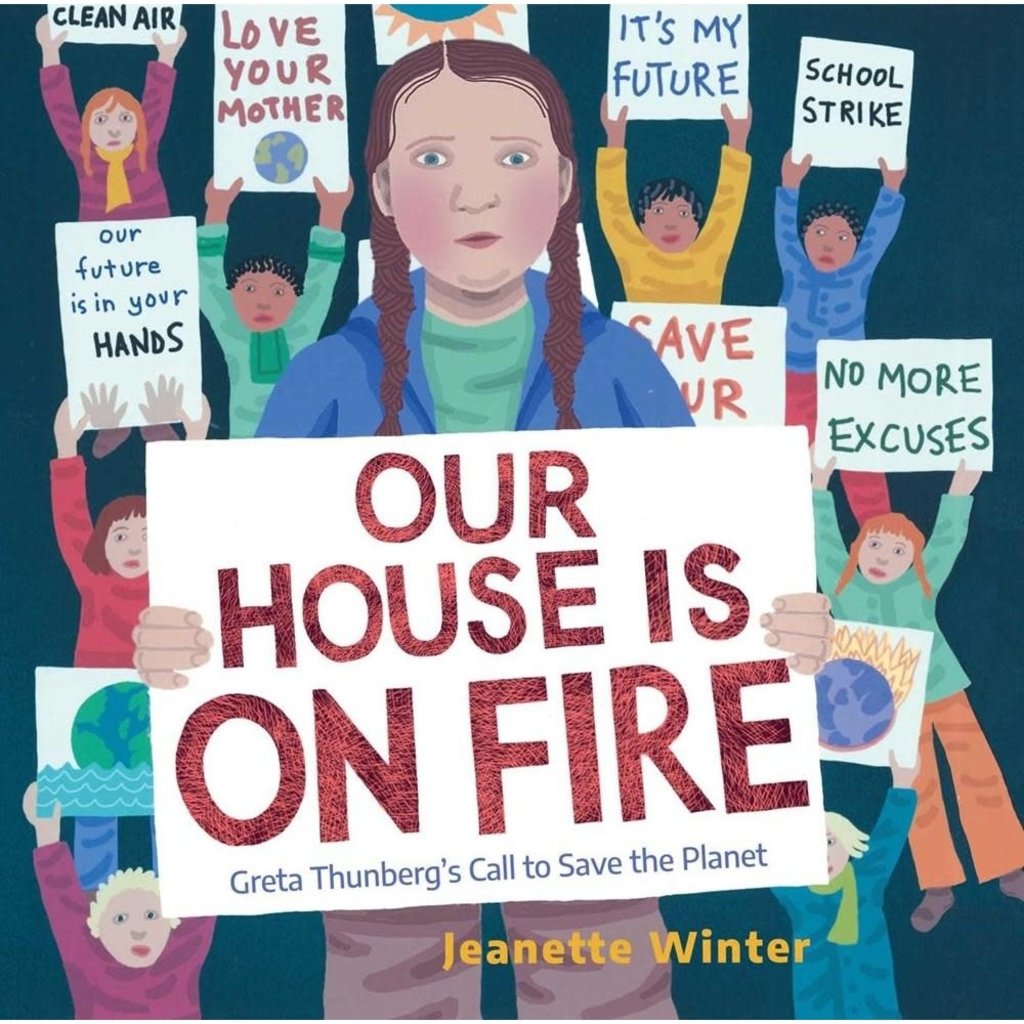 Photos and essays take you along with Mary Ann and Daniel, friends who decided to bicycle from the Himalayas in the far north of India all the way to the southern tip of the subcontinent. Along the way they contemplate friendship, war, sharing food, the culture of pilgrimage, and most poignantly, the meaning of home. Mary Ann is the daughter of Indian immigrants to the US and Daniel is a white Canadian. Both are queer, and both have a thoughtful, open view of the world that shines through each page and makes you see your own home and place in the world in new ways. It may also make you immediately call up a close friend to suggest traveling together.