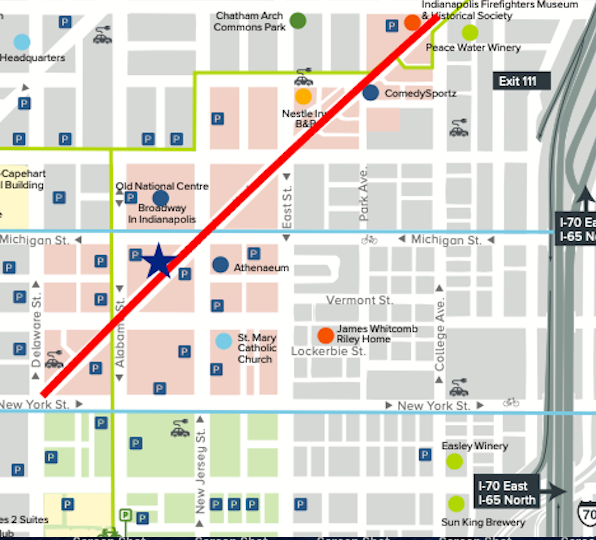 The red line indicates NO PARKING zones, running down Mass Ave from Delaware Street to College Avenue.
The blue star denotes Global Gifts on Mass Ave.
The blue squares with a white "P" indicate available parking lots or spaces.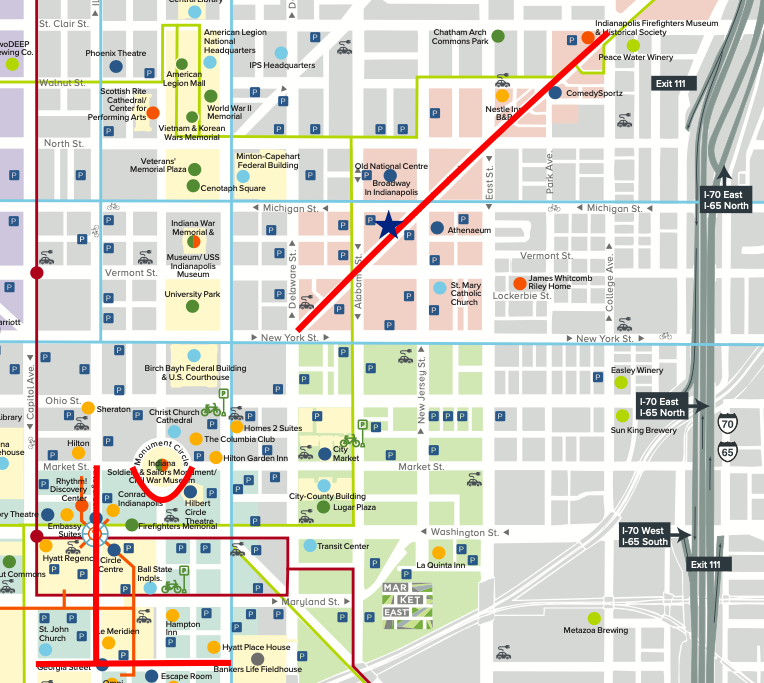 There are additional street and parking closures around Monument Circle and Georgia Street, but these should not impact Global Gifts shoppers as directly.